Internet time seems to move a lot faster than time in any other industry. In 2005, Rupert Murdoch's NewsCorp acquired social networking site MySpace for $580 million, beating rival Viacom to the deal. In fact, Viacom's Chief Executive at the time, Tom Freston, lost his job over the botched takeover bid. And in 2006, MySpace signed a $900-million deal that allowed Google to display contextual advertising on its social networking site.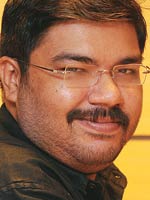 At its peak, MySpace had around a 100 million users and became a hub for independent ('indie') musicians and filmmakers, a place to showcase their performances. Yet, MySpace did not expand overseas for several years despite its strong presence in the US. At the same time, it fatally underestimated a growing online network of college students of the time - Facebook. And as 2011 started, news came that MySpace had let go of 500 employees, or 47 per cent of its workforce. This was probably a direct result of MySpace's smaller deal with Google as well as the consequence of its active userbase shrinking.
The story of
Facebook
and its Chief Executive Officer Mark Zuckerberg's rise to the top has now been immortalised by Hollywood. Yet, that does not answer the crucial questions. What on earth went wrong for MySpace? And what went wrong with tens of other social networks across the world?
Take the example of Second Life. In 2007, American tech journalists were raving about the service and it even inspired Godrej to start something similar. Today, Second Life is a shell of what it was three years ago. In India, there is the example of Google's Orkut. Today, while Orkut still has a considerable number of users, Facebook beat it several months ago, both on the number of users as well as on user connectivity.
The problem is that there are far too many business plans involving social networks. Sorry for being a cynic although a part of me would love to see an Indian social network emerge successful. A few of them do have viable plans for now, but these do not involve spending copious amounts of money on advertising.
They will tell you how they are pioneering various technologies to help rural users, such as voice updates. But then suddenly you see a huge campaign featuring Mahendra Singh Dhoni showcasing Facebook voice updates on Aircel. I'm sorry but how on earth is a small start-up with an active user base of a few tens of thousands supposed to compete with the likes of a campaign featuring India's cricket captain?
The social network battle took place five years ago. Facebook won and MySpace lost. And Murdoch's battle - to win the minds of young consumers - will need to change its strategy. Facebook has also won the battle in India (see Millions on the Wall). There is space for Indian entrepreneurs in the digital space, and as the country adopts data-rich mobile networks, they can easily take advantage of them. But it will need one heck of a social network to beat Facebook in India. So it would be nice if they concentrated on other things. Like better games, for example.