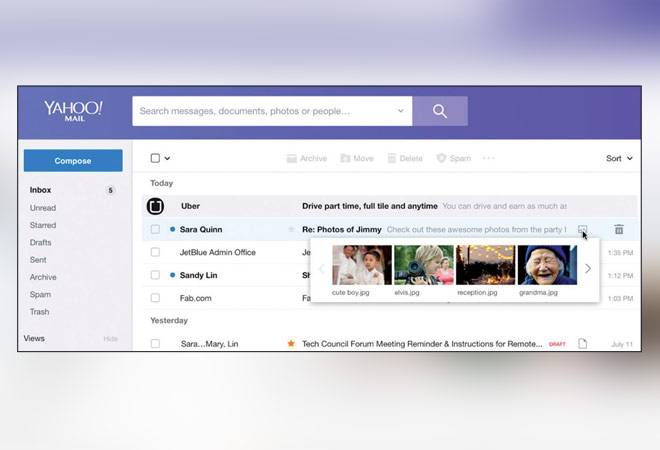 The new Yahoo Mail sports a cleaner interface and several upgraded features. Should you sign up?
True to HTCs legacy of manufacturing superior devices, its latest flagship, the U11, packs a punch.
Bose SoundLink Revolve+ is a great speaker that delivers 360-degree music.
With a sharper focus on software and productivity, the new Apple iPad Pro will compete with the new Microsoft Surface Pro for the top spot.
Lightweight operating systems are faster, cheaper and the new favourite among PC manufacturers
Know how to ace mobile photography with these simple editing tools and filters.
Here's how to protect your data from unpredictable hard drive crash or device theft.

Dual-lens camera smartphones, 2-in-1 Windows hybrids, and Android Wear 2.0 were the highlights of the Mobile World Congress in Barcelona.
In the clutter of laptops, tablets and hybrids, Lenovo's Yoga Book is a breath of fresh air.
How companies can keep trolls in check.
At first glance, the Essential Phone, launched by the mastermind behind Android, does not impress.
Smart TVs are passé. There are cheaper and smarter ways to stream content from the web onto your television set.
Samung Galaxy S8+ is the complete package - high on looks and big on performance.
From high-end hybrids to affordable utility slates, here's a list to help you choose what best serves your purpose.
Power your homes with smart lighting - they are convenient, energy-saving, and more affordable than you think.
Building an online store is easier than you think, thanks to e-commerce enablers. Heres how you can set up shop online in just a few clicks.
The tech industry sees a major business opportunity in increased allocation for the BharatNet project.