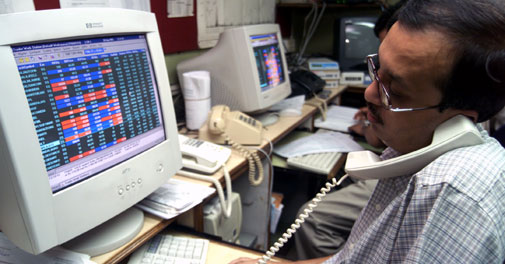 (Photo: Reuters)
With interest rates stable and expectation that the interest rate will be on a lowering trajectory, it may be a good opportunity to lock-in on fixed income with higher interest rates.
ECL Finance, a part of the Edelweiss Group, is raising Rs 400 crore through public issue of non-convertible debentures (NCDs). Though the initial issue size is merely Rs 200 crore, but in case of over-subscription, the NBFC can raise the issue size by another Rs 200 crore.
The company has earmarked approximately 50 per cent of the issue for retail investors. The coupon rate of the bonds are about 12 per cent and the tenure is 70 months. The interest payment options available for investors are monthly, annually and cumulative.
Rohit Shah, a Sebi-registered Financial Advisor from Mumbai says: "Edelweiss NCD is a subordinate debt and hence carries a higher risk."
A subordinated debt is of lower quality. If there is a default by the company then the senior debt would be paid first and only if there is money left after that will it be paid to a subordinate debt.
Vishal Dhawan, Founder and Chief Financial Planner at Plan Ahead opines: "Considering its rating and business, investors with a higher risk appetite could consider investing a portion of their wealth into NCDs of issuers like Edelweiss."
The issue opens on June 17, 2014, and closes on July 2, 2014; although there is an option to close the scheme early. The NCDs will be listed on BSE and NSE to provide liquidity to the investors.
Rashesh Shah, Chairman & CEO, Edelweiss Financial Services said: "With a decisive and a pro-reform government and RBI signaling a dovish policy outlook, the interest rate scenario has been on a softening trajectory. NCDs with their attractive returns offer a better yielding opportunity for retail investors amongst the other comparable options in debt."