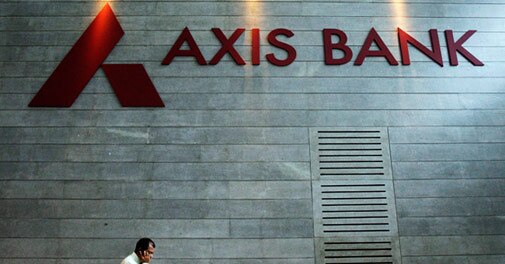 Photo: Reuters
The Reserve Bank on Friday lifted curbs imposed on purchase of Axis Bank shares by foreign institutional investors (FIIs), post government approval to increase foreign shareholding in the domestic lender.

"...consequent upon approval from Government of India for increase in foreign investment from 49 per cent to 62 per cent of the paid up equity share capital of Axis Bank, the aggregate share holdings through FII/NRI/PIO/FDI in Axis Bank Ltd have gone below the prescribed threshold caution limit stipulated under the extant FDI Policy," RBI said.

Hence, the restrictions placed on the purchase of shares of the above company are withdrawn with immediate effect, RBI added further.

The government a day earlier had approved increasing foreign shareholding in Axis Bank to 62 per cent that would bring in an inflow of about Rs 7,250 crore.

After the hike in stake by foreign investors the bank will become foreign-owned, thus all investment in the future in bank's subsidiaries will be governed under foreign direct investment (FDI) policy.

The bank has seven subsidiaries -- Axis Capitals, Axis Finance Pvt Ltd, Axis Private Equity Ltd, Axis Trustee Services Ltd, Axis Asset Management Company, Axis Mutual Fund Trustee Ltd and Axis UK Ltd.

Life Insurance Corporation, General Insurance Corporation, New India Assurance, National Insurance Company and Administrator of Specialised Undertaking of the Unit Trust of India are the promoters of Axis Bank.

Axis Bank shares ended at Rs 1290.55 apiece on BSE on Friday, 0.59 per cent lower than previous close.