There had been frantic rumours about Jennifer Lopez insuring parts of her body, but these have been dismissed as juicy stories. What is true, however, is that actor Betty Grable insured her legs for a million dollars, singer Bruce Springsteen has a $6 million cover for his voice, and Tiger Woods makes so much money from playing golf that if he decides to cover his game, he won't be able to afford the premiums. Most of us are not celebrities, but still rely on at least one part of the body for our livelihood. A surgeon, for instance, needs his hands, a radio jockey needs his voice, a deliveryman needs his legs, and so on. But how many of us can actually get such specialised insurance cover?
Hopefully, such products will be available now. The insurance sector was partially opened in January 2007 and the motor insurance premium rates fell by 20% in the first year itself. It also saw the end of one-size-fits-all policies and pricing, doing away with the anomaly of charging all policyholders the same rate, irrespective of their claims history. "Free pricing ensured that good policyholders no longer cross-subsidised the bad ones," explains M. Ramadoss, chairman and managing director, Oriental Insurance Company. Insurance companies are also slowly moving away from wooing only corporate and business houses (although they still comprise the bulk of the business) and are paying more attention to the retail customer.
Insurance companies can now word their policies, and so, can launch new products, unbundle several products and offer consumers more choice, since they are not restricted by a uniform policy. Industry players say that the market for retail consumer products will widen. For instance, consumer protection bundled products are coming up this year and will give the policyholder greater control. So, if you buy a top-of-the-line microwave, you can take a bundled cover for its malfunctioning. This would offer guarantees, warranties and also take up your case if a malfunction lands you in a consumer court.
2009

• Pay-per-use covers, so rarely driven cars will draw less premium.
• A vehicle for your use when your car is undergoing repairs.
• Cover for loss of rent if tenants move out after property damage.
• Temporary insurance on the house during vacations when it remains unattended.
• Repayment of loan on your behalf for a pre-fixed tenure when you are unable to pay.
20% was the fall in motor insurance premium rates in 2007-8.
Another type of policy that could be introduced in India in 2009 is the 'return to invoice' or RTI policy. Here's how it works. In a typical motor insurance plan, the policyholder gets the IDV (insured's declared value), which is the depreciated value of the vehicle, in case of total loss. Under the RTI policy, the customer can get an invoice value or the market value for a similar model vehicle. The motor policy will settle the depreciated value of the vehicle, while the balance will be settled via the RTI. "There are immense possibilities of creating products that will cater to retail customers' needs," says Kartik Jain, head of marketing, ICICI Lombard.
The new year could also see brokers having a say in new product development. Ubiquitous in most other areas, the broker is only now getting a firm footing in the insurance space. That is because the need for a broker's services was not felt as long as there was only one insurance company and a handful of products. Insurance agents were sufficient. You gain with a broker because he works with the insurer on your behalf. A licensed agent, on the other hand, works for the insurance company, and would rather sell you a policy that gives him a higher commission. Besides, a broker works across companies, unlike an agent, who represents just one insurer.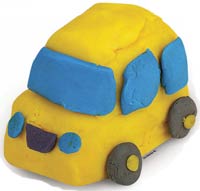 The broker is also more knowledgeable about the various products available in the market and is better placed to guide you to those that will meet your needs. Says V. Ramakrishna, managing director, India Insure Risk Management Services: "As an insurance broker, our prime focus is to provide value to our clients by working out the best risk cover at the optimum premium cost." Most importantly, since the broker generally has a panel of surveyors on call, he is able to expedite the claims process. This aspect of timely, speedy and easy claims settlement favours the clients, which means that more and more people will use a broker rather than an agent.
On the service front, there will be more online intermediaries and sales points that will not only enable the sale of policies but also compare premium quotes across policies and insurers. "There will also be more off-the-shelf products to choose from and buy; these will be short-term limited cover policies," adds Jain. So, you might even be able to buy liability cover while moving home or while using someone else's car.
Apart from this, current circumstances have put risk management in the spotlight. The demand for policies covering damage/death due to terrorism or natural calamities is likely to go up. "More small businesses and individuals will look for risk management services, where brokers will play a big role," says Ramakrishna. The broker will assess the client's risk needs, advise him on the range of covers available, source quotes from various insurers, evaluate them and focus on coverage and cost optimisation, before recommending a policy.
Likewise, insurers will spruce up on claims, post-sales experience and educate existing policyholders on new policies and extend discounts in case of existing relationships. Cover portability, which is still tough in some cases, will become easy. With more competition in line (a slew of insurers is waiting for regulatory approvals to commence business), there will be more players in the ring. As for policyholders, they will have more choice and freedom in the new regime; it is bound to be a happy year for them.