Most of us review our investments periodically. A similar exercise is needed for your insurance covers as well. Here we list six common situations which should trigger a review of your insurance portfolio. If any of these emerge in your life, it's time to call up your insurance agent for a status check.


1. Got Married or Divorced
Tying the knot? Check if your spouse has life cover. If your spouse is an earning member, you would have to calculate a combined human life value (HLV), the expected life-time earnings of an individual, and change the life cover accordingly.
"You can either avail of a joint-life cover or split the cover and buy individual policies in accordance with your earnings," advises Anil Rego, CEO, Right Horizons, a personal wealth management firm. "If your spouse isn't earning, the life cover should be doubled," says Rishi Mehra, co-founder, Bimadeals.com.
"In case you had a divorce and plan to remain single and have no dependents, you can decrease the cover. But if you have children or dependent parents, the cover should remain same," adds Mehra. Nomination is another important aspect to consider in both situations.
"After marriage, you might want to make your spouse the nominee for your policies or change the nomination of your life insurance cover from your spouse's name to other family member after a divorce," says Rego.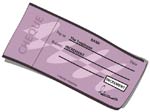 2. Change in Income Level
If your pay cheque has gotten fatter this appraisal season, consider enhancing your insurance cover as well. Since there will be an increase in cash flow, you will need to boost the sum-assured of your insurance policy according to your present networth.
"The life insurance cover should be calculated according to the HLV. The thumb rule is to have a life cover which is seven to ten times your networth. So, re-assess your HLV and avail of an additional cover accordingly," says Rego.
Also, your insurance cover should change with your age, lifestyle and financial goals. "Based on your financial goals, you may consider investing in a plan that caters to your long-term goals such as building a retirement corpus, buying a home, financing your child's future, etc.," adds Rego.
On the other hand, if you loose a job or your business venture runs into losses, you may consider cutting down your insurance premium. "If the cash flow decreases then you may have to individually assess the insurance plans and see if any of these provide flexibility of skipping premium payment. Unit-linked insurance policies generally offer this flexibility. You can also consider surrendering a policy and reduce the coverage to tackle the situation," says Rego.
But be prepared to pay the surrender charges and get a lower return if you are giving up the policy before the end of the lock-in period. So, use this as the last option.
3. Acquired Valuables
Proud of your new home theatre? Make sure to get a cover for it as well. Do not forget to inform your insurer and include the newly purchased item to your home contents insurance. A regular home insurance policy provides limited cover for expensive items. If your requirements are more than these sub-limits, talk to your insurer and add a rider to provide extra cover.
"Extensive home renovations will also require you to prepare an inventory and extend your home cover accordingly, says Harsh Roongta, CEO, Apnapaisa.com. Also, home insurance doesn't cover items such as fine arts and collectibles. Buy specific covers for them.
4. Had A Child
Parenthood is beautiful, but it also comes with huge responsibilities. You may need more life insurance to cover the cost of raising your child. Update the list of beneficiaries to include the child. Don't forget to include the child in the family-floater health policy.
Considering the high cost of education and high inflation, it would be wise to start planning early for your child's future needs. "You can buy child insurance plans which are specifically designed to cater to long-term goals like your child's education or marriage," says Rego.
Start by jotting down the expected milestones in your child's life and the corpus required at those points. Then select a product that can meet these requirements.
"One can look at moneyback policies, which give periodic paybacks of lump-sum cash, for this purpose. Choose a plan which offers a waiver of premium benefit. This will ensure that the policy doesn't lapse if you are unable to pay the premiums due to some mishap. Your child's financial needs would be taken care of even if you are not around," adds Rego.
"Apart from this, consider buying additional covers such as disability and critical illness plans as a guard against accidents and ailments thatmight impede you from working," says Mehra.
5. Switched your Job
You are eager to join your new job with a higher remuneration and a better profile but have you compared the insurance covers provided by the two organisations?
"You need to buy your own life insurance or disability cover policy if your former employer offered this cover and your new employer doesn't or provides a lesser coverage," says Roongta. Don't forget to compare the health covers provided by your new employer versus what you had in your previous job as well.
"One can also get an individual health cover or take top-ups to increase the scope of an existing policy," suggests Roongta.
6. Taken a Loan
If you have taken an additional financial commitment recently, extend your life and disability insurance proportionately so that they cover those commitments.
"A loan is a liability and it is important to ensure that your family does not have to pay the EMIs if you are not around. So, if you are availing of a home loan, ensure that you simultaneously buy a mortgage cover. In fact, while evaluating human life value, it is pertinent to consider all outstanding financial liability and take an adequate cover. The most preferred way of covering such a risk is through pure term insurance policies," advises Rego.