Anup Maheshwari, Head, Equities and Corporate Strategies, DSP BR MF
Shift the investment paradigm from capital-intensive businesses towards ones that have strong cash flows and visibility of earnings. Focus on defensive sectors such as consumer goods, pharmaceuticals, telecom and utilities. Study interesting investment opportunities in companies which are trading at significant discounts to their balance sheet value. Watch out for companies that are involved in government-funded infrastructure projects. Think of 2009 as a year for consolidation. Look at fixed income funds and gold. Given the prediction for a range-bound stock market, pursue active sector, and stock, selection and manage cash levels in the portfolios.
Sukumar Rajah, CIO, Equity, Franklin Templeton Investments, India
Follow a bottoms-up stock picking strategy across market caps and sectors. Limit exposure to momentum stocks that have high volatility, valuation- and governance-related risks, and focus on companies that offer superior risk-adjusted returns in the long term. Be bullish on sectors that are ideally placed to take advantage of macro themes like investments and consumption. Companies that can take advantage of the opportunities thrown up by India's growth should deliver value.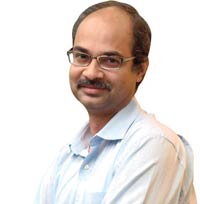 Kenneth Andrade, Vice-President, Equities, IDFC Mutual Fund
Don't change investment strategy too radically. Continue to be growth-oriented, which has worked in both good and bad times. Don't have a large exposure to the real estate sector. Stay away from leveraged sectors, since cash is going to be hard to come by in 2009. Don't look at sectoral plays and stay clear of smaller companies. Allocate capital to business leaders in respective industries, especially consolidators like Airtel in telecom, Hero Honda in auto or large financial service players.
Madhusudan Kela, CIO, Reliance MF
Although the outlook on sectors keeps changing in the near term, given the fundamental changes in the economy, have a positive bias on pharma, banking, media and, at a price, on economy-related stocks like infrastructure and metals. Stick to the basics—focus on asset allocation, don't leverage to invest in equities. Invest in funds that have a reasonable longer time track record and have a long-term investment horizon. It has been proved time and again that equities have outperformed all other asset classes over the long term.


Sanjay Sinha, CEO, DBS Cholamandalam AMC
Examine career opportunities that exist versus my capabilities. Distil my experience and create a model institution. Build the AUM (assets under management) that DBS is lacking. Ensure that the business plan is carried out in a manner that maximises efficiency of capital. Actively rebalance our portfolios by assessing the long term impact of the three factors—liquidity, valuation and events—on stocks and sectors in our portfolio. On a personal note, allocate a larger portion of my investments into equity funds considering the fact that valuations are looking more attractive than ever. Examine the possibility of increasing my allocation to gold.

Vishakha Mulye, Executive Director, ICICI Lombard General Insurance
Continue to leverage technology focus on quality customer service. Create more awareness about home insurance and increase penetration in the urban markets. Expand the general insurance footprint through government partnerships, NGOs and MFIs. As we enter the second year of detariffication, introduce customised value-added products. I also want to be clear about my own personal finance objectives and the time frames of financial requirements, and then arrive at an overall plan.
Sandesh Kirkire, CEO, Kotak Mahindra Asset Management
In 2009, one needs to stick to the age-old investment fable—to stick to one's asset allocations while taking a macro view on growth and inflation. This asset allocation, a strategy that was also reinstated in 2008, forces one to book profits regularly. Gold has emerged as an important asset class considering the global volatility in the reserve currencies.
Rajiv Kaul, Executive Vice-Chairman & CEO, CMS Computers
Although it will be a bumpy ride through the year 2009, watch out for the varying impact across sectors. Information Technology is likely to be hit badly. Don't ignore the fact that growth rates will be lower than the previous years, both for export-focused firms and domestic market-focused ones. The firms that have a higher exposure to sectors like financial services and real estate will witness more adverse impact. About three months back, I would have predicted a 6.5% growth rate. But today, it looks like it might be just under 6%. At CMS, my focus will be to grow the business.

— As told to Tanvi Varma and Shruti Kohli