Indian insurance companies have started underwriting quite a few atypical policies -


SECOND OPINION
While a standard health insurance
policy will cover your medical bills
and refund the doctor's consultation fee, the e-Opinion insurance, from Bajaj Allianz General Insurance that comes as an add-on with the personal accident policy, covers the expenses of second e-consultation services for serious illness from renowned hospitals.
The network list includes prestigious names from the WorldCare consortium of hospitals such as Clevland Clinic, Duke University, Massachusetts General Hospital, Brigam and Womens Hospital.
The policy offers unprecedented access to over 7000 qualified physicians from these hospitals who, on consultation, will give a written report within 7 working days that will
include a diagnosis and a treatment plan
. One is allowed to take at maximum three opinions per year of coverage. The number will increase to six opinions per year if the policy is renewed continuously.
FOR THE AMATEUR SPORTSPERSON
If Sachin Tendulkar's mother bothered about bruised knees, broken bats and neighbours' complaints about shattered windowpanes, the man would have had a difficult time mastering his shots. Oriental Insurance's sports insurance policy for amateur sportspersons is a
solution for worrying parents
with talented children.
This policy offers a cover for sporting equipment, accessories and sporting apparel, personal belongings, etc, from loss or damage caused by fire, burglary, house break or theft.
It also protects the insured from legal liabilities towards the public arising out of a mishap. It has a personal accident benefit as well, that is, the insurer will financially compensate if, god forbid, your child meets with an accident while honing his skills.
The cover can also be made available in respect of the named
members of the insured's family
who reside with him.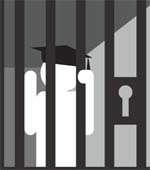 BAIL BOND INSURANCE
Insurance companies offer policies for those whose children have a tendency of getting into pickles or just being with wrong people at the wrong time.
Usually offered as a benefit with student
overseas travel insurance plans
or as a rider, it pays for bail if the insured is arrested or detained by the police or the judicial authority of any foreign country. If the insured is arrested for breaking the law during overseas travel, the insurance company will pay the bail amount, except when he has been charged with breaking the law with criminal intent.
However, some insurers pay only if the offence is unintentional. ICICI Lombard, Bajaj Allianz and Reliance General Insurance are some of the insurers which offer this cover. The amount depends on the insurer and the type of policy you buy. While ICICI Lombard gives a standard cover of $5,000, Reliance General offers covers ranging between $500 and $5,000 depending on the plan you choose.
Bajaj Allianz gives you the option between a basic student cover which doesn't have this option and the Elite Plan, which offers a cover of $500.
COVER FOR MISPLACED KEYS
"Where did I leave them?" If you find yourself asking this question often, there is a high chance of your losing those keys one day. While most of us already have a comprehensive cover for our cars and motorbikes and are also advised to buy a cover for our homes, these policies don't pay for replacing the house keys in case you are locked outside your home or have to rent a car because you have lost your car keys.
Tata AIG covers the cost of replacing lost and stolen house and vehicle keys. What's more, it also pays the cost of hiring a car in case it takes more than 24 hours to replace the keys. Apart from illegal and intentional acts, the cover is not valid if the keys lost or stolen weren't of your primary residence or your private vehicle.
The company also offers an ATM assault and robbery cover, identity theft insurance and a wallet protection policy. It also offers purchases and price protection plans to ensure your newly-acquired faulty products don't cause financial distress and you never pay a higher price for an item.
RANSOM REIMBURSEMENT
Worried that your family may not be able to cough up the ransom money if you get abducted? Talk your boss into buying a kidnap and ransom policy.
With an increase in cases of kidnappings-ships hit by pirates and executives being picked up in Naxal-infested areas-these policies are usually taken by companies for employees working in dangerous locations.
A standard kidnap and ransom policy covers ransom payment, loss of income, medical care and rehabilitation cost, travel and accommodation, loan interest, forensic analysis and other expenses.
The policy not only protects against financial loss in case you are abducted but also pays for the hiring the services of crisis management and security consultants to manage the incident and negotiate with the kidnappers. ICICI Lombard, Bajaj Allianz General Insurance, Tata AIG, New India Assurance, Oriental Insurance and HDFC ERGO are some of the companies which offer such policies.