Money Today experts answer personal finance queries-

INVESTING:

Q. The Reserve Bank of India, in its monetary policy for 2013-14, has mandated that banks cannot disburse loans against gold coins weighing more than 50 grams. How does this affect people who want to pledge gold to get a loan or invest in physical gold? -N T Krishnan, Chennai

A. In order to lower demand for gold, the Reserve Bank issued a notification that restricts loan against the metal to a maximum of 50 gms of gold. This will have an impact on borrowers as loans will not be sanctioned beyond a particular limit. Simultaneously, it will also reduce the sale of gold from banks. Investing in physical gold will not be affected as there are no restrictions on selling of gold. You can still purchase gold without restriction for the purpose of investment.

Q. Mutual fund ranking is based on past performance. Is this the ideal indicator for making investment decisions? What other factors should I consider before choosing a mutual fund scheme? -Ajay Rattan, Gurgaon

A. The past performance of a mutual fund is one factor to consider but should not be the only consideration. There are also factors that are specific to an investor, such as risk appetite, investment horizon and expected returns. For example, if it is a short-term investment, then equity mutual funds is not a good option though past performance is good. Similarly, a risk-averse investor should choose a fund that might give lower returns but also has a lower risk. Apart from this, there are also technical indicators, such as standard deviation and Sharpe Ratio, that will help choose a fund that suits your investment goals.


Q. I want to purchase a house, for which the down payment is Rs 7 lakh. I have Rs 5 lakh, including savings, equity and mutual fund investments. I need another Rs 2 lakh, which I can get by either closing my two insurance plans (LIC Jeevan Anand and a Ulip from ICICI Prudential) or by taking a personal loan. What do you advise I do? -Shrini Chugh, e-mail
A. You need to do a cost-benefit analysis for the two options. Getting a personal loan is a good option if you get it at a profitable rate in relation to the returns generated from the Ulip. This means that the total cost of getting the loan should be lower than exiting the insurance plans after considering all factors, including the returns from the Ulip. You can also choose to exit the Ulip if the investment is in profit minus the charges associated with withdrawals. LIC Jeevan Anand is a combination of life cover and the option of getting a lump sum at the end of a chosen term. So, in all probability, exiting it will incur a loss. Do your own calculation before choosing an option.
Q. I have a home loan of Rs 15 lakh, of which only Rs 3 lakh remains unpaid. I've been given a bonus this year. Should I invest this money or repay the remaining loan amount? I recently read that an Income Tax Appellate Tribunal had made charges on home loan prepayment tax deductible. Is this a factor in my decision? -Mrinmoyi Haldar, Kolkata
A. Repaying the home loan would be a good option if the interest paid on it is high. Even so, after you repay the loan, it would be best to invest the amount that was equivalent to the EMI. However, if the interest rate on the loan is low, invest the bonus in an investment that can at least provide returns higher than the interest paid on the loan.
The charges for prepaying a housing loan can be deducted under the provisions for 'Income from House Property' and can be set off against other income, such as salary.
Q. Should I consider investing in the Reserve Bank of India's new inflation-indexed bonds? How do these function? It is being introduced as an alternative to gold. I'm looking to invest in a relatively safe asset. What would be an alternative? -Ratna Kapoor, Noida
A. Inflation-indexed bonds (IIB) were introduced to improve savings and provide investors a relatively low-risk investment option protected from inflation. Saving options such as fixed deposits or regular bonds provide meagre post-tax returns when adjusted for inflation. But, IIBs can't be considered an alternative investment option to gold. Gold works as a hedge against risk of investing in equities and is a little more volatile compared with inflation-indexed bonds.
Q. I've become wary of chit funds after investors lost money in the funds floated by Saradha. I was planning to put some money in KSFE (Kerala State Financial Enterprises) chitty, which is still popular here. Is this a risky investment? -Thaneesh Babu, e-mail
A. A chit fund is a savings plus borrowing scheme, wherein a few people get together and invest a fixed amount every month for a fixed period. In India, state and central authorities regulate chit funds as per the Chit Funds Act, 1982. It is recommended you do a thorough background check of historical performance and any legal trouble the fund might have faced before investing in any chit fund. Of course, in general, chit funds run by the government, such as KSFE, are relatively safe as it is backed by a sovereign authority.
---
INSURANCEQ. I was going through some insurance websites to buy home insurance. A common exclusion is that a claim can be rejected if any commercial activity is managed from the premises. If, say, my neighbour conducts tuition classes or dance classes are organised in the housing society's club house, is this enough to reject claims on my flat? -Monish Behl, Roorkee

A. Commercial activity in a neighbour's house or the housing society's club house will not have an effect on the home insurance policy of your individual apartment. Each policy covers the individual apartment and your claim will be rejected only if your apartment is being used to conduct a business.
Further, a residential property or apartment is registered as such with the government. If it is being used for commercial purposes, then it should be registered accordingly. Home insurance policies only cover residential properties.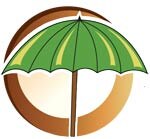 Q. I am planning a holiday abroad and would need a policy that covers health-related bills there. One of the health insurance products I was checking online covers international hospitalisation. I plan to buy a health cover in any case. Should I opt for this cover or buy a separate travel insurance policy? -Mehul Banerjee, email
A. You should buy a plan that covers 'outpatient' and 'inpatient' medical expenses. This way you're covered for an accident that might require hospitalisation and a fever that might require just the one visit to a hospital.
However, this cover should be in addition to travel inconvenience benefits such as cover for loss of passport, baggage loss or delay, cancellation of the trip, missed departure flight and so on. So, if it is a long holiday, it would be better to get a comprehensive travel insurance plan from India to cover all exigencies abroad.
Q. I bought a second-hand car recently. When I transfer the auto insurance, will the no-claim bonus (NCB) accrued by the previous owner be transferred as well? Again, if I opt to change the insurer, will the NCB still be transferred? -Aakaash Ashtikar, New Delhi
A. The 'no claim bonus' follows the insured not the vehicle. If auto insurance is transferred on sale of a vehicle, the NCB on the policy is to be recovered from the new owner prorate for the remaining period. However, there are exceptions to the provision:
>> If the vehicle is transferred from employer to employee. Also, the employer has to certify the car was used by the employee, that it is being transferred and that there is no objection to transferring the NCB.
>> If the new owner (transferee) provides evidence of eligibility of NCB (NCB reserving letter).
>> In case of the death of the insured and the car is being transferred to the legal heir.
---
TAXATIONQ. I am a US citizen A of Indian origin. I recently moved to India for a few years. Can I get my pay through my bank account in the US? If so, what taxes do I need to pay in India as I am an independent contractor? Do I need to file my returns even if I don't pay taxes here? -Bijoy Mohanti, Delhi
A. You can get paid through your US bank account, as per the Reserve Bank guidelines for foreign remittance. As income is deemed to be received in India, it is taxable here. As you are an independent contractor, the income earned would be treated as 'business income'. Since the amount is taxable in India, you need to file returns if gross total income is over Rs 2 lakh (2.5 lakh for senior citizens). Of course, you can file your income tax return for documentation purposes even if you are not required to pay taxes in India.
Q. I changed jobs in 2011-12. I needed to clarify some calculations in the Form 16 issued by my former employer. A deduction for not serving the notice period was made from the final settlement. But, the Form 16 shows full value of leave encashment as taxable salary without including the deduction for the notice period. Is this according to the rules? -Anil Janardhanan Bhatt, Bengaluru

A. It is correct as per income tax rules. Deduction for not serving notice period is different from leave encashment when computing income tax. Leave encashment is the amount given for unused 'privileged leave'. Hence, the deduction from final settlement and tax on leave encashment are both as per the law.
Q. I paid for the renovation of my sister's house in India as she lives in the UK. She will reimburse this amount next month. Will this amount be treated as income and will I be taxed on it? About Rs 2.5 lakh worth foreign currency will be transferred to my account. -Naveen Sharma, Mumbai
A. It will be treated as repayment of a loan given to your sister. Hence, you are not liable to pay tax on the amount. Of course, money received from a relative, including foreign currency, is tax free in India. This means that even if it wasn't a reimbursement, you would not have had to pay tax on it.
---
**Anil Rego, CEO, Right Horizons, has tackled financial planning; KK Mishra, CEO, Tata AIG General Insurance, has answered insurance queries; and Sudhir Kaushik, Co-founder and CFO, Taxspanner.com, has provided tax solutions.
---