Money Today experts answer your personal finance queries

INVESTING

Q. I bought a flat for Rs 20 lakh, having paid Rs 8 lakh from my savings. I have a fixed deposit of Rs 10 lakh that will mature in August 2013. Should I use this money or get a home loan to pay the remaining amount on the flat? I earn about Rs 10.5 lakh annually. -Shrihari Udupa, Vadodara

A. You can consider both options based on how much each will cost you over the long term. Calculate the post-tax interest earned on your fixed deposit (FD) and post-tax cost on the home loan. Assuming you are in the 20% tax bracket (based on the income mentioned) and the interest rate on FD to be 9.5%, net post-tax yield is 7.6%. Compare this with the cost of availing a home loan and the tax benefit on it. The net cost of borrowing might be lesser than the FD rate. If this is so, it is better to take a home loan.

Q. I am a non-resident Indian and want to invest in mutual funds in India. What are my best options? I'm just as concerned about service as the fund itself. I need a company that lets me conduct all my transactions online without hassle. What documents would I have to submit and will I have to appear in person to complete the formalities? -Sanjay Singh, e-mail

A. Most AMCs, or asset management companies, provide online transaction facilities. Even so, it is better to employ financial advisors to keep track of your investments. They can also help you with keeping all your investment transactions online.


For mutual fund investments, the most important is to comply with the KYC (Know Your Customer) norms. You need to submit an attested copy of your PAN card, address proof and passport. Personal verification is also mandatory. In case of 'in-person verification', the documents can be attested by any of the following: Indian embassy or consulate general in the country where the client resides, notary public, court, magistrate, judge or even a local banker.
Investment options depend on your objectives and risk. Generally, balanced funds or debt hybrid funds, such as income fund or monthly income plans are safe options, while equity-diversified mutual funds offer better returns but with greater risk. Further, a monthly SIP, or systematic investment plan, is a good mode of investment.
Q. I invest in the Reliance Tax Saver Fund through a monthly SIP. However, I had opted for a dividend reinvestment plan, which I later realised would keep my money locked in. Can I switch from dividend reinvestment to growth option? I have completed five years invested in the fund. -Abison Mathew, e-mail
A. Dividend reinvestment in tax saver funds is not recommended as the dividend will be reinvested each year and locked in for yet another three years. You will never be able to completely withdraw from the fund, even if the fund underperforms significantly. But, of course, you can switch from reinvestment to growth option to stay liquid.
Q. I've been admitted to a reputed college to learn business management. However, I will have to take an education loan to meet the financial liabilities. But, I already have plans to start a company (it is in the nascent stage) as soon as I graduate. Will I be forced to work if take the loan? Can the bank attach my company as penalty for not repaying the loan? How will it affect my chances of getting a loan if I tell the bank that I plan to start a company soon after graduation? -Raj Sarkar, Pune
A. There are various factors considered while granting a loan. Banks have different slabs with respect to security, which requires a deposit with banks when you opt for a loan and this criteria differs for each bank. However, banks generally ask for a security deposit only in case the loan amount is over Rs 7 lakh. Also, there is no clause that you will have to take up employment if you take an education loan. Of course, as per the loan agreement, you will still be required to start repaying your loan one year after completing your course or six months after you get a job, whichever is earlier. Since you are planning to start a company only after graduation, it will not be attached as a security deposit when you take the education loan.
Q. I have investments in Maruti Suzuki and Bajaj Auto stocks. However, of late, I have lost a significant amount of money due to drop in auto sales bringing down sector stock prices. Should I wait and hope it averages out in the long term or exit from these stocks? -Prem Rawat, e-mail
A. Most automobile companies have reported a decline in March sales figures due to high interest costs and poor economic growth. Factors such as monsoon and economic recovery in the next few months will be key to reviving the sector. As far as your scrips are concerned, Maruti is expected to gain market share due to a recovery in the petrol car segment in 2013-14 and Bajaj Auto is favoured for its strong export realisation.
---
REAL ESTATEQ. I am planning to refinance my home loan as the rate of interest I pay on my loan is higher than what is being currently offered. Will my current lender allow this or will I have to switch banks? What are the factors to be considered? -Keerthi Mohan, Kolkata
A. As of April 2013, a competitive rate for a loan amount below Rs 30 lakh is between 9.95-10.25%. So, check if your bank is willing to reduce the interest to a rate in this band, even if you have to pay a fee (about 0.56%), to avoid the hassle of transferring documents. If the lender refuses, you can consider switching. RBI has already instructed banks not to charge a foreclosure fee for floating loans. However, you may have to pay some processing fee to the new lender, but most lenders agree to waive the processing fee.
Q. I am planning A on buying a resale property in Bengaluru in a few months. I've been told by an acquaintance that it is very hard to get a home loan on a resale property as compared with a new purchase. How does a bank evaluate loan eligibility for such a buy? -Luna Dewan, Bengaluru
A. You can get a home loan to buy a resale property and the age and valuation of the building will have a bearing on loan eligibility. Certain banks have restrictions based on the age of the property when the loan matures. Most banks give a maximum of 80% of the property value as home loan. Also, banks get the property valued independently and the loan amount is based on this value. Often, the valuation as determined by the bank is significantly lower than the actual cost and, so, your effective down payment goes up.
---
INSURANCEQ. I have a car that I purchased three years ago and, during this time, I have not made any claims. I am buying another car soon and I would like to claim a discount on its insurance. I will be keeping both cars. Will I be able to transfer the 'no-claim' bonus to the insurance of the new car? -Sandeep Rai, Hyderabad
A. The 'no-claim' bonus can only be transferred on selling the existing vehicle and buying a new one. If the old car is not being sold immediately, the bonus can also be reserved for three years and can be availed within that period on the new car. However, the bonus cannot be swapped between vehicles and it would not be applicable to two vehicles at the same time. So, in this case, the bonus cannot be transferred to your new car.
Q. My daughter is getting married in June next year. It is being organised outdoors and we have rented a garden and a lawn in Kerala. I recently heard about something called event insurance. Do you think I should consider buying insurance of this sort? -Shekar Gaur, Faridabad
A. You can consider buying an event insurance policy if you are spending a considerable amount. Such a plan covers personal accident, postponement or cancellation and damage to property at the venue. However, coverage varies according to the firm. So, it is prudent to research the various insurance plans available before finalising the policy. One unique feature is that it can be customised as per the customer's needs. So, cover can be widened to include risks such as insurance for an ailing relative or against food allergies in an exotic locale.
---
TAXATIONQ. I relocated to Singapore in November 2012. I was paid salary in India until November 2012 and for the rest of the year in Singapore. So, where will I be taxed for 2011-12? -Sunaina Bajaj, Pune
A. In 2011-12, your stay in India crossed 180 days. This means you have to declare global income and pay tax in India. You are eligible for tax relief as per the DTAA, or Double Taxation Avoidance Agreement, with Singapore for taxes paid outside India.
Q. My employer deducts tax from my salary every month and also provides Form16. Will I have to file my returns if my income after deducting expenses is not over Rs 5 lakh per annum? -Rohit Sharma, Mumbai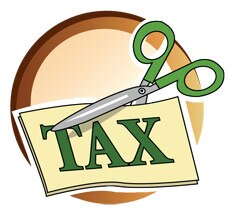 A. A salaried person is exempted from filing income tax return if he fulfils all of the following conditions: income after deductions is below Rs 5 lakh, salary is from a single employer, income constitutes only salary and savings bank (SB) account interest, SB account interest is below Rs 10,000, SB account interest is included in Form 16, tax is paid by deduction at source and there is no refund.
In all other cases, you have to file income tax return even if income is below Rs 5 lakh.
Q. I was working for an NGO under a contract as a consultant until December 2012. I am not aware if tax was deducted on my income. Since February 2013, I've changed my job and work with the government. The NGO says there is no provision to provide a Form 16. But, my new employers require it so that they can tax my salary accordingly. What are my options? -Mahima J, Raipur
A. You can download Form 26 AS from the Income Tax Department website to confirm if tax was deducted at source by the NGO. Further, your contract will have the amount before tax deduction and what was credited as salary is after deducting tax. The difference should be TDS. Also, it is not mandatory to share Form 16 with a new employer, who can deduct tax on salary earned there. You can file return on your total annual income.
---
Anil Rego, CEO, Right Horizons, has tackled financial planning; KK Mishra, Chief Executive Officer, Tata AIG General Insurance, has answered insurance queries; Harsh Roongta, CEO, Apnapaisa.com, has replied to home financing queries; and Sudhir Kaushik, Co-founder and CFO, Taxspanner.com, has provided tax solutions.
---