INVESTMENT
I have considerable investments in mutual funds and equities. Now I wish to liquidate some of them. I also have a second house that provides me an income of Rs 5,000 every month. Do I sell part of my equity investment and take a loan or sell my house? - Mathew Philip, Kochi
Selling your house is a bad idea as it is an asset that generates a regular income (though not much) and the maturity proceeds is likely to be higher than your requirement. depending on the fund requirement, you could
liquidate your equity holding
. however this may not be the best time to exit.
Look around at debt funds
or debt options that you have and use equity to cover the rest. this is the best option to take. availing a loan would not be a prudent move unless it is a home loan, where the tax sops would be substantial.
I am new to mutual fund investments. I want to have a corpus of Rs 5 crore when I am 60. I am 35 now. How much should I invest through monthly SIPs to achieve this goal? I have savings of Rs 50 lakh currently. I am still single but hope to get married soon. I already have insurance and investments in real estate. Which would suit me better, mutual funds or stocks? I can invest upto Rs 5,000 every month. - Ashok Verma, New Delhi
The table gives an analysis of how much investment is required monthly to achieve the corpus you require at varying interest levels. You can start off with a lower investment and then incrementally invest to build the required corpus. Initially, we suggest you invest in equities (through mutual funds and not stocks; which you can do after you gain expertise and experience). As you approach retirement you can consider reducing your equity exposure.
Mutual funds can help achieve your financial goals
My father was an avid investor and had considerable shares in large-cap companies, some since the 1980s and early 90s. He passed this year without leaving a will. What should I do to redeem the value of these stocks or trade them? - Sanjiv Kapoor, e-mail
You should get a succession certificate from the competent district court of your area or district. Then get a relinquishment deed executed in favour of yourself and get it registered. Thereafter, submit those two documents to the company and a name transfer shall take place as per the Companies Act.
INSURANCEMy policy for which I have paid premium for 2 years has now lapsed as I did not pay the premium for the past year. Can I revive the policy? I also wish to extend the cover to include my wife. Would it just be better to get another plan as I'm only 28 years old? - Diya Sarin, Ghaziabad
A policy normally lapses at the end of 6-12 months depending on the insurer and the policy. Even after this you can revive a policy. It is possible that the insurance company might ask for a medical examination or require a declaration of good health once again. You can revive the policy depending on the clause applicable to the specific plan and insurer. You may, however, not be able to extend the cover to include your wife in the same plan. It is suggested that you take a plain vanilla term cover after conducting a human life value evaluation. On a rough basis, you can go for 7-10 times your annual income as the term cover.
How to handle multiple insurance policies
I want to take a Rs 5 lakh floater health insurance cover for my parents, aged 56 and 48 years, though it's a little later than ideal to get one. What are the parameters to look at before choosing a policy? - Jay Malik, Pune
Ensure that they undergo a health checkup, thus enabling you to determine the benefits and concerns to address in the policy. Choose a plan that comes with no sub-limits or co-payments. They could cost a little more but will take care of major problems when filing a claim. Read the policy wordings and know what is covered and the waiting period applicable for various diseases. Few key parameters to look for are lifelong renewal without any co-payment or sub-limits, cashless claims, a preferred network list that suits your parents and coverage of all hospitalisation expenses.
How to choose nominee for your insurance policy
If a life insurance policy was taken out on a parent and the parent dies, is it usual for the insurance firm to insist on a sibling to also sign for the policy to be paid, even though a death certificate was sent and the policy was taken out by one person privately? Is there a legal cause for it or is it dependant on the particular company? - Nivedita Das, Bangalore

The sibling who is the beneficiary or nominee would need to sign the claim form and provide required identity proofs. The other siblings would not be required to sign the claim form.
I already have a medical cover from my present employer but am planning to take a personal health insurance policy as well. Is it important to inform the insurer about my existing group cover from the employer? Also, in case of hospitalisation, do I get the liberty to choose with which insurer I want to file the claim with or is it compulsory to submit it with both of them? How does the claim get settled in each scenario? - Ravi Jayaraman, Trichy

In India, policyholders are not legally bound to inform their insurance company in case they buy an additional health insurance policy from another company. But the customer holds the liability of declaring the possession of multiple policies at the time of the claims. Hence, we recommend you provide the details to both insurance companies, as it would save you much time and hassle when you file your claims. The law of contribution applies in such cases where the claims would be paid in proportion to the coverage. However, in practice, for health insurance claims, the customer can choose to claim from either insurer. Please note that if you choose to file claims with both insurers, you would need to provide individual documentation to each and obtaining two sets of original documents from healthcare providers could be difficult. Therefore, we would strongly advise that you review both policies carefully and determine how to make the optimum use of each policy in terms of waiting periods, inclusions, exclusions and sub-limits.
TAXATION
I own a flat and earn Rs 12,000 per month as rent. My wife is co-owner of the flat and a housewife. Can I show the rental income as her earning for tax purposes? We took a joint home loan for this flat. - Nelson Lobo, Mumbai

The rental income will be divided in the ratio of ownership of the flat among the coowners. The deduction of interest on home loan is allowed in the ratio of joint loan taken. The repayment of the loan should also be made by both in the same ratio. If your wife has neither contributed in the purchase of the house nor in the repayment of loan, then you cannot show rental income as her income. It will be clubbed to your personal income.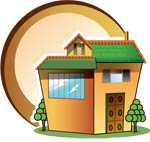 I have a commercial property in my name and it has been given on rent. Can the income be distributed among family members to lower tax liability? They had contributed to the construction of the building, which was built this year, even though I am the sole owner of the house. - Shreyas Rao, Goa

Rental income cannot be distributed among your family members since rental income pertains to the owner of the property and the whole rental income will be included in the income of the owner of the property. Income could be divided if they were co-owners. You can distribute the income as interest on loans taken from family members.
I worked for a hospital in Bangalore for about two years from 2008-10. They have cut TDS but have not remitted the same to the IT Department and are not issuing Form 16A. What are my options to file my taxes? - Kiran Reddy, Bengaluru

You should file your income tax return on the basis of salary slips or other proofs of income, such as a bank statement. You should write a letter to the hospital for issuing Form 16 through a registered post as the firm is required to give you the form. If you get no reply, then write to the income tax ombudsman. The income tax department will take action against the company for not depositing the TDS. You need not deposit tax for default at your employer's end.
---
DO YOU HAVE QUERIES ON TAX, INSURANCE, INVESTMENTS?
Anil Rego, CEO, Right Horizons, has tackled financial planning issues; Antony Jacob, CEO, Apollo Munich has advised on health insurance and Taxspanner.com has answered tax queries. Log on to www.moneytoday.in to submit your questions.
---
REAL ESTATE
The continuous rise in interest rates have pushed me to postpone my decision of buying a property or a house. Do you feel interest rates would come down in the near future? - Sunny Kurien, e-mail

There is really no need to wait for interest rates to fall for you take a decision to buy a property. Since a large majority of customers take floating rate loans, which are likely to change several times during the long loan tenure of 15 to 20 years, they will get the benefit of fall in rates whenever they happen. Over time, interest rates have to come down as high rates are not sustainable. What is important is property prices. The call to buy a home or not should be based on property price rather than interest rates on housing loans. Interest rates should not determine your decision to buy a property though it would impact loan eligibility.
I have been wanting to buy a property in Pune for the past four months . Some experts have advised against this and recommend waiting until the festive season to get a good deal. I am willing to wait for another six months. But, will property prices come down? - Amog Krishna, e-mail
If you are buying the house for immediate use, then start exploring options available right now as in times like this, when sales have slowed down a bit, developers would be more than happy to negotiate a fair deal. There are also higher chances of getting a property of your choice. If your are able to negotiate a good discount and, at the same time get a property you like then, that perhaps could be the best thing. In any case one can never make a call on a correct bottom.
Renu Karnad is the Managing Director of Housing Development Finance Corporation. She will answer queries on home loans.