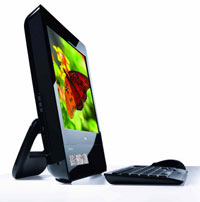 Product:
Dell Inspiron One 19 PC
Price:
Rs 29,900 onwards
Good deal
Powered by the Intel Dual Core processor E5300 with a 2.6 GHz core clock and 2 GB RAM, this is one fast machine. Another plus is the fit-anywhere design. Measuring 19x15 inch, it uses 44 per cent less space than a traditional desktop PC. The Inspiron is one of the best buys in this price bracket as long as the lack of HDMI and Bluetooth does not bother you.
Product:
Weston WMI-702A
Price:
Rs 5,990
Good deal
This affordable, semi-automatic, 6.5-kg washing machine offers primary functions like turbo wash, a 20-minute soak timer, buzzer facility and different settings for various types of fabrics. Another attractive feature is the introductory five-year warranty, but be sure to read the fine print before picking it up.
Product:
Olivemsgr V-G8000
Price:
Rs 2,599
Good deal
It's the cheapest Qwerty mobile phone in the country, but it doesn't compromise on quality, be it the 2.2-inch LCD screen with thin-film transistor technology to improve image quality, FM radio or the long battery life promising 10 hours of talktime and 400 hours of standby. The screen resolution may not be the best at 176x220, but try landing a BlackBerry clone for less. If you want a mobile phone for basic functions—calling people and SMSing— without compromising on looks, this one is for you.
Product:
Honda CB Twister
Price:
Rs 42,000 onwards
Good deal
This Honda offering boasts several new features in the 110 cc segment like tubeless tyres, mass forward proportion and unique styling. In addition, expect a decent mileage of 70 km per litre. The bike is equipped with maintenance-free battery and viscous air filter for convenience. Strictly adhering to the BS-III norms, which will come into effect from April 2010, the CB Twister will also rank among the most ecofriendly bikes on the Indian roads.
...And what not to
Product:
Siberia V2 headphones
Price:
Rs 8,499
Bad deal
A pair of lightweight gaming headphones is typically a blessing, but there is such a thing as too light. The V2, owing to its lack of weight, does not settle well around the head, leading to sound leakage— a big defect in any noisereducing headphone. In terms of performance, this latest SteelSeries offering matches the likes of the much-lauded Logitech G35s and Razer's Megalodon. But this is only when it fits snugly around your ears. The fact that it is not foldable and easy to carry is another drawback.
Product:
Nokia N97 mini
Price:
Rs 31,000
Bad deal
The only 'bad' feature in this small wonder is its price. A scaled down version of the N97, this phone boasts similar features, including Ovi Store, 5 MP camera, music player, Wi-Fi support and Quick-Office viewer. But along with the size, the onboard memory of 32 GB has shrunk to 8 GB. Yet, it is pricier than the N97, currently going for Rs 28,500. We suggest waiting for the price to come down.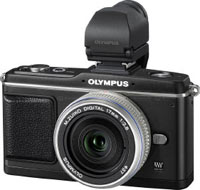 Product:
Olympus E-P2
Price:
Rs 51,490
Bad deal
Yes, the world is raving about this compact camera, but there is a reason we don't consider it a great buy—it offers little refinement over the much-lauded E-P1. There aren't enough new features for it to be branded a sequel or to justify a heftier price tag. In fact, it's slightly taller than the E-P1, yet takes pictures with the same 12.3 MP sensor and still lacks an integrated flash. The biggest improvement is the continuous auto-focus tracking system. Would you shell out nearly Rs 10,000 more for this alone?
Product:
Acer S200
Price:
Rs 35,000
Bad deal
It's the most feature-rich and expensive of the three new phones recently launched by Acer, but the NeoTouch is an average performer. Take the camera. The phone has a 5 MP auto-focus camera with LED flash, geotagging facility and an image stabiliser. But the photo and video quality leave a lot to be desired. Most damningly, the network reception is poor, leading to frequent call drops, which is simply not acceptable in a phone in this price range. The bottom line: it's neither easy to use nor as smart as the HTC Touch HD.