A quick look at how the changes made in indirect taxes affect you as a consumer .

Marked Up:


GOODS AND SERVICES
Both standard excise duty and service tax have been upped from 10.3 per cent to 12.36 per cent. The hike in excise duty means you have to pay more for
fast moving consumer goods
(FMCG) such as soaps, cosmetics, toiletries, and the likes, along with other durable goods such as computers, refrigerators and washing machines.
FULL COVERAGE:
Union Budget 2012
Services such as healthcare, restaurant, movies, telecommunication and Internet will become dearer as well.
VACATIONS
The dual rate structure which capped the service tax at Rs 150 on domestic flights and Rs 750 on international flights for an economy class ticket has been replaced by an ad valorem, or 'according to value', rate of 12 per cent.
This will make flying costlier. A service tax calculated on 30 per cent value of the fare will also be charged from passengers on rail tickets of first-class and air-conditioned coaches.
Also, the 50 per cent abatement (percentage of value on which tax is exempt) available to hotels, guest houses, inns, etc. for lodging has been reduced to 40 per cent.
INSURANCE
The increase in the service tax from 10.3 per cent to 12.36 per cent will increase the premiums across the board for all those buying insurance. For insurance policies that come with an investment component, the first year premium will now be taxed at the rate of 3 per cent as opposed to 1.5 per cent earlier.
CARS
Basic customs duty on imported cars valued in excess of $40,000 (approximately Rs 2 crore) and cars with engine capacity exceeding 3,000cc for petrol and 2,500 cc for diesel has been increased from 60 per cent to 75 per cent.
Excise duty on petrol-driven cars with length exceeding 4,000 mm and engine capacity under 1,200 cc is being increased from 22 per cent to 24 per cent, while that on cars with engine capacity exceeding 1,500 cc will be 27 per cent.
JEWELLERY
The basic customs duty on standard gold and platinum bars has been doubled from 2 per cent to 4 per cent and non-standard from 5 per cent to 10 per cent.
The excise duty on refined gold has been raised from 1.5 per cent to 3 per cent. A basic customs duty of 2 per cent has also been imposed on cut and polished gemstones.
TOBACCO AND CIGARETTES
Cigarettes above 65mm will now attract a 10 per cent ad valorem duty on 50 per cent value of the retail sale price.
The excise duty on chewing tobacco and related products such as pan masala and gutka has also been increased.
DIGITAL CAMERAS
A 10 per cent customs duty has been imposed on digital cameras that record videos of certain specifications.
BICYCLES
Basic customs duty on bicycles has been raised from 10 per cent to 30 per cent. Basic customs duty on bicycle parts and components is being increased from 10 per cent to 20 per cent.
---
Marked Down:
SILVER JEWELLERY
Branded silver jewellery will become slightly cheaper as there will be no excise duty (earlier 1 per cent) on them. Excise duty on silver produced from copper smelting has also been reduced from 6 per cent to 4 per cent.
GOLD COINS
Now, you won't have to pay any excise duty on gold coins with purity of 99.5 per cent and above.
TELEVISION SETS
LCD and LED TVs with screen size of 20 inch and above have been relieved from paying any excise duty.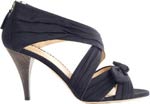 BRANDED GARMENTS
The excise duty abatement has been increased from 55 per cent to 70 per cent.
FOOTWEAR
The excise exemption on footwear has been enhanced from Rs 250 per pair to Rs 500 per pair.
---
Other Highlights:HOUSING
- The interest subvention of 1 per cent on home loans of up to Rs 15 lakh for purchasing homes with a value of up to Rs 25 lakh has been extended for another year.
HEALTH AND EDUCATION
- The customs duty on six life-saving drugs and vaccines has been reduced from 10 per cent to 5 per cent. These items will be exempted from paying the additional countervailing duty as well.
- To ensure better flow of credit to students, a Credit Guarantee Fund is proposed to be set up.
INSURANCE
- The eligibility for tax deduction for premium on life insurance policies has been changed. Now, cover should not be less than 10 times the annual premium to be eligible for tax deduction. Earlier it was 5 times.
- A tax deduction can also be claimed for preventive health check-ups of self, spouse, dependent children or parents up to Rs 5,000.
TRAVEL
- The duty-free allowance for Indian origin travellers has been raised from Rs 25,000 to Rs 35,000. For children, up to 10 years of age, it has been increased from Rs 10,000 to Rs 15,000.
SMALL BUSINESSES
- The turnover limit for compulsory tax audit and presumptive taxation of businesses has been raised from Rs 60 lakh to Rs 1 crore. For professionals it has been made Rs 25 lakh.
- Restriction on venture capital funds to invest only in nine specified sectors is proposed to be removed.
GREEN PUSH
- The basic excise duty on LED lamps has been reduced to 6 per cent. LEDs required in their manufacturing have also being exempted from the special additional duty (SAD).
- The excise duty on some components of hybrid vehicles has been reduced from 10 per cent to 6 per cent.
Compiled by Chandralekha Mukerji