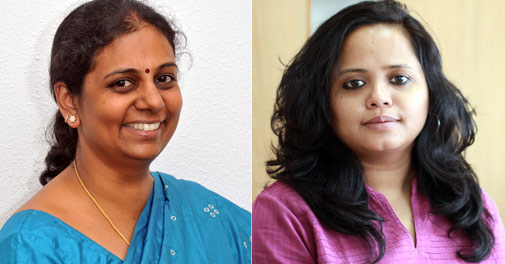 Indian Healthcare Industry is one of the largest growing service sectors contributing commercially, about 10% to gross domestic product (GDP) and offering employment to around 4 million people.
Policy makers are constantly striving to align policies with global initiatives to deliver public health and quality healthcare services.
The recent increase of excise duty on cigarettes, cigars, paan masala, tobacco products and sugar based aerated drinks appears to have been triggered by the Health for All mission.
Raising taxes on these items is believed would reduce consumption and promote well-being of individuals.
Surprisingly beedies which are from the same family of tobacco products outsell cigarettes by 8 times but hardly suffer any duties.
All pharmaceutical products in India are governed by Drugs and Cosmetic Act & Rules.
Import (market or manufacture) of any cosmetic or new drug into India including import of samples for clinical trials and carrying out clinical trials, unless specifically restricted, is permitted on approval by the Drug Controller of India.
Import of most of the medical equipment (with some exceptions), drugs, cosmetics and toilet preparations are subject to effective Customs duty ranging from 9% - 26% as compared to Excise duty in the range of 5% -10%.
Full exemption from Customs and Excise duties is available on import and manufacturing of specified HIV/AIDS drugs and diagnostic kits. Additionally,sale of medical devices & implants and lifesaving drugsare subject to VAT @ 5% in all states.
VAT authorities in all major states have clarified that administering medicines or consumables or implants to in-patients in the course of medical treatment does not amount to 'sale' of goods and therefore not subject to VAT. This will not however cover sales effected not in the course of treatment.
Emergence of a young population with higher disposable income has increased the demand for quality healthcare services. Besides there is also a demand for life-style oriented and luxury treatmentslike steam bath, spas, slimming salons, gymnasium, beauty parlors, aesthetic or cosmetic surgeries. Services provided by a hospital or medical practitioner or para-medics (nursing staff, physiotherapists, technicians, lab assistant etc.) in allopathy, yoga, naturopathy, ayurveda, homeopathy, siddha, unani etc. is outside the ambit of Service tax.
This exemption is also extended to services in relation to transportation of patients to and from a clinical establishment and those cosmetic or plastic surgeries undertaken to restore or to reconstruct functions of body affected due to congenital defects, developmental abnormalities, injury or trauma.
Ayurvedic massages, acupressure therapy etc. provided by qualified professionals under medical supervision for curing arthritis, back pain, sciatica etc. (known as therapeutic massages) also qualify as healthcare services and are exempted from Service tax.
Cosmetic or plastic surgeries undertaken to enhance aesthetic beauty (botox, tummy tuck, facelift, eyelid surgery, liposuction, cosmetic dental surgery etc.); services related to sauna and steam bath, spas, exercises, yoga, therapeutic massages (performed for physical well-being without any medical supervision) etc. provided by Slimming salons, Gymnasium, Yoga & Meditation Centres etc. and services such as hair cutting/dyeing/dressing, manicure, pedicure, face care or make up etc. provided by Saloons, beauty parlors and beauticians are subject to Service tax @ 12.36%.
However, sale of cosmetics in retail by these saloons shall be subject to VAT as per respective state VAT Act and no Service tax shall be payable on such sales.
While Service tax department has been demanding Service tax on Skin treatment, laser treatment, treatment for myopia etc., in a matter of Kaya Skin Clinic, Mumbai Tribunal has remanded the matter back directing lower authorities to verify each skin treatment and the procedures involved to decide Service tax exemption.
Judicial precedents suggest that the guiding principle should be to ascertain if the surgery is a medical requirement undertaken to restore functional defects under supervision of medical practitioner.
If so, Service tax exemptions should be available irrespective of any aesthetic enhancement achieved during the process. With the corporate/premium hospitals offering basket of services to an individual from cancer cure to facelift to acupressure therapy, it is very essential and critical for such hospitals to define the surgeries exempted from Service tax and bifurcate between taxable and non-taxable services in order to undertake proper compliance of the laws.
Premium hospitals being 80-90% costlier in countries like USA, UK etc. than in India, evaluation of Indirect taxes being charged by countries under VAT (consumption-based tax) regime indicates that a uniform code of exempting medical services from Indirect taxes is being followed globally.
VAT is exempted by European Union countries (Denmark, Estonia, France, Italy, Sweden, United Kingdom etc.) on medical and dental care services and in South Africa on medical services and supplies by State/provincial hospitals/local authority clinics. Goods and Service tax (GST) is exempted in Canada on most health, medical, and dental services and in Australia on most medical and health services, drugs, medical aids.
Irrespective of aesthetic and personal well-being services being expensive by 12% on account of levy of Service tax, Indian healthcare industry is reported to have grown three times during last decade (2002-2014) valued presently at around $70 billion up from $23 billion.
For the same period the pharmaceutical industry is valued at around $27.4 billion up from $6 billion. Medical tourism has a big role to play in this growth with increasing number of medical tourists visiting the country for oncology, neurology, cardiology, cosmetic & dental surgery etc., is also promoting other related industries like hotel, tourism, real estate et al.
The focus is also shifting to lifestyle diseases, at least in urban India, such as cardiovascular, diabetes, psychosomatic etc. Grant of concession of Customs and Excise duties on equipment and drugs, to cure lifestyle diseases and diseases attracting medical tourists, will benefit urban population as well as promote the healthcare industry.
Reduction of duties on inputs will give big relief to domestic manufacturers facing huge accumulation of Cenvat credit, specificallythose manufacturers who have minimal or no exports. This will also give a boost to domestic manufacturing.
(Krupa Venkatesh is the senior director and Mausumi Saikia is the manager, Indirect Tax at Deloitte, India.)