Satish Sharma, Chairman of the Automotive Tyre Manufacturers Association, tells Chanchal Pal Chauhan that the newly imposed anti-dumping duty on Chinese tyre imports will be a huge positive for the Indian industry. Edited excerpts.
Q. The tyre industry can be a poster boy of Indian manufacturing. What, according to you, are the key features of Indian tyre industry that make it stand out?
Satish Sharma: Tyre sector is one of the mature industrial sectors in India. Road profile in the country is one of the most diverse with modes of transport ranging from primitive to ultra modern requiring tyres of myriad shapes and sizes. India is one of the few countries which have attained self sufficiency in manufacturing all kinds of tyres. From a moped tyre weighing just about 1.5 kg to off-the- road giant tyres weighing 1.5 tonnes, all are being manufactured in India.
Secondly, Indian tyre manufacturing is converging to the world in research & development, automation and technology. The spend on R&D by major tyre companies in India has gone up three fold from 0.6 per cent of revenue five years ago to more than 2 per cent currently. After passenger car tyres, radial technology is fast catching up in commercial vehicles tyres too. Newly set up truck & bus radial tyre manufacturing facilities in India vie with the best in the world. Quality of Indian radials has come to be recognized as world class.
We have one million natural rubber growers who are largely dependent on the tyre industry. Another more than a million are engaged in tyre manufacturing and its diverse value chain extending to dealer and distribution network.
Moreover, the value chain for tyre manufacturing in India is firmly in place. We have verdant natural rubber plantations and seasoned manufacturing. Synthetic rubber and crude based raw materials are now being manufactured domestically by companies such as Reliance and ISRL. Tyre machinery manufacturers have also made a presence in India. All these aspects make tyre industry a perfect poster boy for Indian manufacturing sector.
Q. What are your views on anti dumping duty levied on truck & bus radial tyres?
Satish Sharma: It is heartening to note that the government has appreciated the concerns of the industry. Indiscriminate import and dumping of tyres from China has been hurting the interests of the industry denying it a level playing field. In its recommendation, the Directorate General of Anti-dumping and Allied Duties (DGAD) has stated that the domestic industry has suffered material injury on account of the imports from China. It has found that the tyres have been exported to India from China at 'below normal value'. However the industry believes that the quantum of anti dumping duty could have been higher to match the injury margin. The margin of injury to the industry is 30-35 per cent whereas the quantum of ADD imposed by the government on September 19, for a period of five years will make Chinese imports costlier thereby providing a level playing field for Indian tyre manufacturers.
Q. What has led to the change in tyre industry scenario over the years?
Satish Sharma: Much like the auto sector, the tyre industry in India has undergone radical changes. Indian tyre companies have expanded their footprint to a large extent with some venturing even outside Indian shores. India has witnessed all the top four global tyre majors not only making a presence in India but also manufacturing in India. And that makes tyre industry in India one of the most competitive sectors. Moreover, the axis of tyre manufacturing is shifting to Asia. India is emerging as a favourite destination in view of large growing economy and rising demand. India is poised to make an entry into the top five tyre manufacturing nations in the world.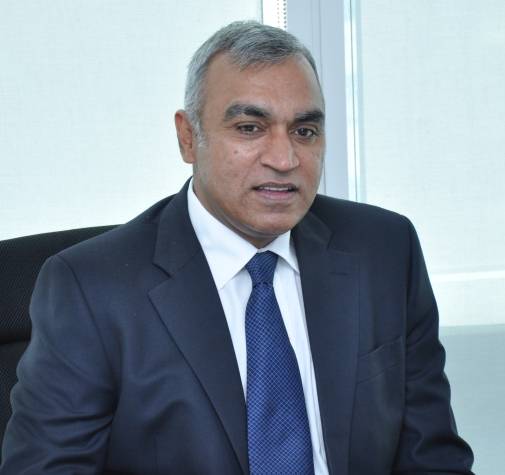 Q. Why, according to you, tyre industry should be a key segment under Make in India?
Satish Sharma: Private investment in India has remained sluggish largely due to tough macroeconomic conditions. Gross Fixed Capital Formation (GFCF), an indicator of investment activity has witnessed constant decline. However, tyre industry has continued to invest steadily in capacity expansion, against all odds. In the past four to five years, tyre manufacturers have invested over Rs 40,000 crore and more investments continue to be on track. That makes the sector stand out.
Earlier some of the vehicle manufacturers (OEMs) used to import tyres for fitment on vehicles manufactured in India. However currently, OEMs have nearly stopped importing tyres in favour of domestic sourcing. The changed stance underscores the qualitative edge attained by domestically manufactured tyres. All the vehicles in India, even marquee international names, are being rolled out on Indian manufactured tyres. Not only that, vehicles which are being exported from India are fitted with Indian made tyres. That has enabled Indian tyre companies to establish their brand equity overseas.
Q. What are the industry's expectations from the Government in terms of policy?
Satish Sharma: Tyre industry is asking for level playing field through policy intervention. Industry continues to suffer with inverted duty, a regressive policy. Import of rubber, the raw material, attracts a high 25 per cent duty. Tyres, as finished products can be imported at 7 per cent and even at nil rates of duty under trade agreements. Natural rubber is in the negative list in most of the trade agreements that India has signed depriving India of any benefit of lower duties. Moreover natural rubber can be imported only at two ports in India which increases the logistics cost.
Policy support will not only boost manufacturing competitiveness but export competitiveness too. As much as 15 per cent of the revenue of the tyre industry comes from exports. Tyre exports from India could be doubled in three years with policy support from the government. Tyre industry has commissioned a study by a consulting organization to explain to the policy makers the competitiveness of India in tyre manufacturing in comparison to other countries.
Q. Lately ATMA has been emphasising a lot on domestic natural rubber availability and quality. What's the trigger?
Satish Sharma: Domestic production of natural rubber (NR) is far less than the domestic demand. Currently only 60 per cent of the NR demand by the industry is being met by domestic availability. Rest 40 per cent needs to be imported at a high rate of duty. Improving domestic availability is a must to increase competitiveness of tyre industry. The quality of tyres is largely determined by the quality of raw materials used and that is where the quality and consistency of natural rubber assumes significance. Moreover, the demand and expectations of auto sector and motorists from tyres have gone up manifold. Tyres are expected to meet the mutually diverse demands of grip, low rolling resistance, light weighting and fuel efficiency.
Q. What is your outlook on the growth of the sector during the current fiscal?
Satish Sharma: The implementation of GST will give a fillip to the tyre industry in the long run. Currently most of the tyre imports and dumping is taking place by private independent operators who evade taxes and sell in cash. As GST is understood to lead to formalisation of the economy, unfair practices will be curbed. One sector that is likely to be the biggest beneficiary of GST is the logistics sector as the obstructions in the movement of trucks are getting pulled down. Tyres as an integral part of the logistics ecosystem are poised to get a boost.