BT Podcast: Facebook, Google, Twitter CEOs summoned by US panel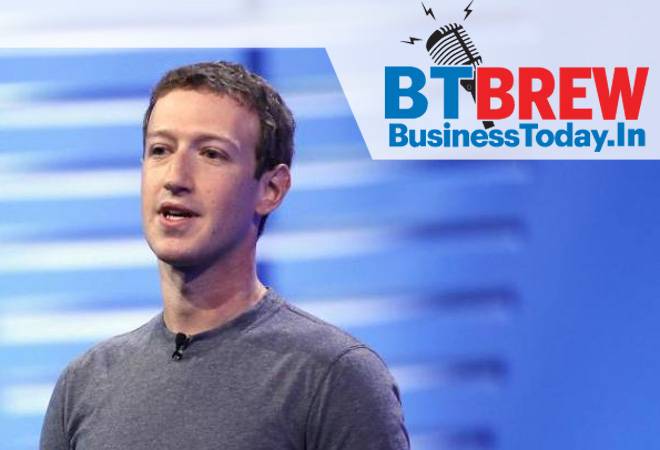 Loading the player...

Facebook, Google, Twitter CEOs summoned by Senate committee
The chief executive officers of top three social media platforms: Mark Zuckerberg of Facebook, Indian-American Sunder Pichai of Google, and Jack Dorsey of Twitter have been summoned by a Congressional committee for a hearing on data privacy. The hearing by the Senate Judiciary Committee has been scheduled for 10 April. In a statement, committee chairman Chuck Grassley said Zuckerberg has been invited to discuss the company's past and future policies regarding the protection and monitoring of consumer data as reported by Mint.

PNB may soon get a defaulter tag, first time for any bank in India
It's been well over a month since Nirav Modi's fraudulent LoU scam was unearthed at the Punjab National Bank (PNB), but the troubles for PNB are showing no sign of abating. The beleaguered public sector lender is now staring at a shady title of 'defaulter', a first for any bank in India. According to a report in The Economic Times, if the scam-hit PNB does not pay back the amount by March 31, state-run Union Bank will have to treat PNB as a defaulter in its books, provide for the loan, and even classify the amount as non-performing asset (NPA) if auditors insist.

Air India employees' jobs likely to remain safe for a year if airline gets sold
In a move that would protect thousands of Air India officials from being sacked immediately after privatisation, the government is likely to add a clause that will make it mandatory for the new owner to retain all national carrier's staff for one year after the completion of the sale. Business Standard has reported that a clause in share purchase agreement would entail that a successful bidder take the employees of Air India and Air India Express on its payroll for a period of one year.

BJP, Congress trade barbs over data-breach storm
A social media debate over data privacy on political party apps in India escalated yesterday with the Bharatiya Janata Party and opposition Indian National Congress trading barbs. The row comes at a time of heightened sensitivity worldwide after the alleged misuse of personal data amid the unfolding Facebook-Cambridge Analytica controversy. Allegations that Prime Minister Narendra Modi's official mobile app was sending personal user data to a third party without consent caused an online uproar over the weekend. The BJP denied the allegations and said the data was being used only for analytics to offer the "most contextual content". The BJP in turn took aim at the Congress after the same security researcher highlighted that the opposition party's app was transmitting personal data of those that signed up in an unsecured format.

India ranks 109th globally in mobile download speeds: report
India, the largest consumer of mobile data in the world, ranks 109th when it comes to mobile Internet download speeds, a report said today. The average download speed over the mobile increased to 9.01 mbps in February from the 8.80 mbps in November last year, but the country's rank continued to stay at 109th. Norway is positioned at the top with an average download speed of 62.07 mbps. The findings of the report come amid a massive increase in data connections by the over one billion mobile phone customers in the country and an increased thrust on connectivity by policymakers. The country, however, fared better on the fixed broadband front, according to Ookla, with its rank improving to 67 at the end of February, against 76 last year, as reported by PTI.