Auto-rickshaw fares in Delhi raised by 18.75%, AAP govt notifies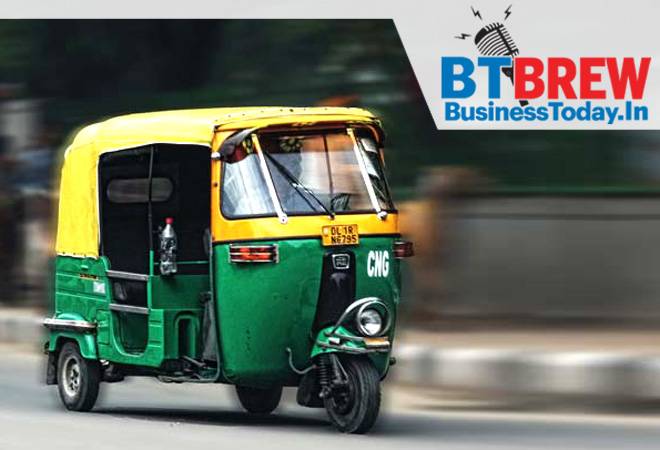 Loading the player...

Retail inflation touches 7-month high of 3.05% in May on higher food prices; IIP rises 3.4% in April

Retail inflation touched a seven-month high of 3.05 per cent in May 2019. The previous high was in October 2018, when the retail inflation was recorded at 3.38 per cent. Higher vegetable and food prices led to the fourth consecutive monthly increase in retail inflation, which is calculated on the basis of Consumer Price Index (CPI).

Auto-rickshaw fares in Delhi raised by 18.75%, AAP government issues notification

With just a few months to go for the Assembly election in Delhi, the AAP government Wednesday notified new auto-rickshaw fares affecting a 18.75-per cent increase on existing rates. The move will impact owners and drivers of over 90,000 auto-rickshaws plying in the national capital, who had played a crucial role in the rise of the Aam Aadmi Party (AAP).

India among top 20 host economies for FDI inflows in 2017-18: UN report

Foreign Direct Investment (FDI) to India grew by 6 per cent to USD 42 billion in 2018, with strong inflows in the manufacturing, communication and financial services sectors, and cross-border merger and acquisition activities, according to a UN report. The report ranked India among the top 20 host economies for FDI inflows in 2017-18.

Aadhaar Amendment Bill gets Cabinet approval, to be introduced in the upcoming Parliament session

The Cabinet Wednesday cleared a Bill to allow voluntary use of Aadhaar as identity proof for opening bank accounts and procuring mobile phone connections. The Aadhaar Amendment Bill 2019 will be introduced in the ensuing session of Parliament.

Cyclone Vayu: 400 flights affected in city as super storm approaches Gujarat

Air passengers to and from the megapolis had a tough time Wednesday as nearly 400 flights were affected due to bad weather caused by the cyclone Vayu which was about to hit the neighbouring Gujarat coast, according to an airport official. The city airport is one of the busiest in the country handling over 900 aircraft movements daily.

PNB Scam: UK High Court denies bail to Nirav Modi fearing obstruction of justice

The UK High Court has denied bail to fugitive diamantaire Nirav Modi on Wednesday. This is the fourth bail plea by Modi that has been refused by UK courts. Modi remains in custody at Wandsworth prison in south-west London and is due to appear for his next remand hearing via video link on June 27.

India home to world's second largest internet user base, thanks to Jio: Report

Helmed by Reliance Jio, India is home to the world's second largest internet user base, accounting for 12 percent of all internet users globally, the 2019 Mary Meeker report on Internet Trends said. Jio is one of the most innovative internet companies based outside the US, it added.