DTC board approves free travel for women in buses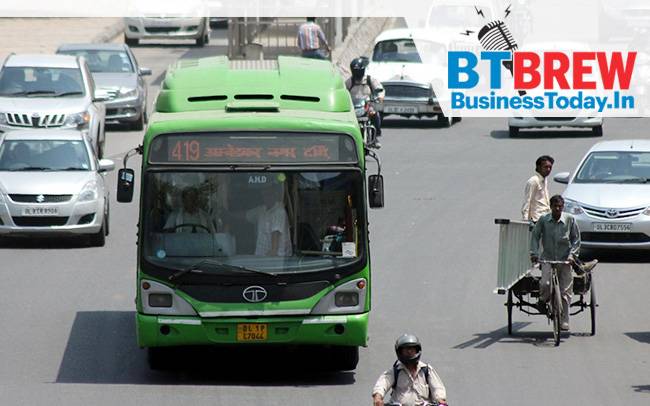 Loading the player...

'Sales in September to be higher than in August,' says Maruti Suzuki Chairman RC Bhargava

India's biggest automaker, Maruti Suzuki India Ltd, expects sales of its cars in September to be higher than the previous month, its Chairman RC Bhargava has said. He said that very high sales are expected on September 29 and 30. September 29th marks the beginning of the 9-day Navaratri festival, which typically witnesses an uptick in sales.

India's corporate tax cut to boost smartphone manufacturing: report

India's lower corporate tax rate will help its smartphone industry expand, fuel research and development (R&D) investment and attract higher-value component makers to the world's second-biggest smartphone market, four top industry executives said. India slashed its headline corporate tax rate to 22% from 30% on Friday in a surprise gambit aimed at wooing manufacturers.

DTC board approves free travel for women in buses; pink tickets to be issued from Oct 29

Pink tickets will be issued to women passengers under the Delhi government's scheme for free travel in DTC and cluster buses which was approved by the Delhi Transport Corporation (DTC) board on Monday, sources said.The scheme has been approved till March 2020 and it will be rolled out on Bhai Dooj on October 29, they said.

Fed up of being linked to bankrupt UK entity, Thomas Cook India mulls renaming itself

With UK travel giant Thomas Cook Plc declaring bankruptcy, Thomas Cook (India) Ltd, a BSE - listed company reiterated that it had no relation to the UK entity hence it had no impact. Speaking to Business Today, Madhavan Menon, chairman and managing director said while the company has the right to use the brand name 'Thomas Cook ' till 2024, it could review the same in coming days.

FPIs start buying into India story after 3-month hiatus

Foreign Portfolio Investors (FPIs) are softening their cautious stance on the Indian equities market, becoming net buyers in the last two sessions, since Finance Minister Nirmala Sitharaman on Friday announced a cut in corporate tax rate. This comes after three months of aggressive selling by FPIs in the Indian equities market.

Maruti Suzuki, Hyundai, Honda, Tata Motors: Big festive discounts on offer to revive sales

Maruti Suzuki, Hyundai, Tata Motors and Honda are offering discounts and plenty of other benefits to revive sales in the upcoming festive season. Maruti Suzuki, the biggest carmaker in India, is offering discounts up to Rs 1 lakh this month. Meanwhile, Tata Motors is offering benefits up to Rs 1.50 lakh.