News Podcast: IMF cuts India's GDP growth to 1.9%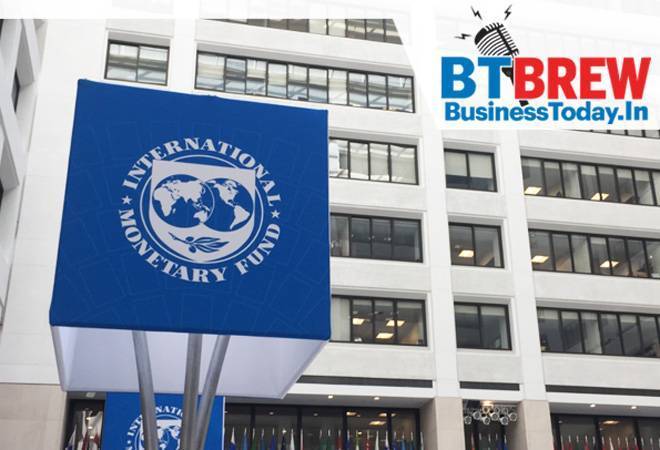 Loading the player...

Trump halts funding to WHO over handling of coronavirus crisis
US President Donald Trump said on Tuesday he has instructed his administration to halt funding to the World Health Organisation over its handling of the coronavirus pandemic while his administration reviews its response to the global crisis. Trump, at a White House news conference, said the WHO had "failed in its basic duty and it must be held accountable."

Mumbai migrant crisis: Police register FIR against 1,000 workers over lockdown violation
An FIR has been registered against at least 1000 migrant workers for assembling near Bandra railway station in Mumbai on Tuesday in defiance of the coronavirus lockdown norms, causing a public health scare, police said. No arrests have been made yet and the workers are being identified, a Bandra police station official said. Besides section 3 of the Epidemic Diseases Act has also been invoked against them, he said.

Max Healthcare mulls coronavirus tests for entire staff, patients
A leading private hospital group has planned to have COVID-19 tests conducted on its entire workforce and patients, spanning all its facilities in the country. The move comes in the wake of a doctor, a nurse and a non-medical staff at Max Hospital, Saket, Delhi, recently testing positive for coronavirus infection. In addition, going forward, Max healthcare intends to conduct tests for any infection on all patients at the stage of admission itself. The number of coronavirus cases in Delhi on Tuesday stood at 1510 with 28 deaths.

IndiGo to resume operations with 65 planes post Lockdown 2.0
The largest domestic airline company IndiGo has said that it doesn't expect to restart operations with 100 percent capacity after the lockdown gets over on the midnight of May 3. Instead, the carrier is expecting that just 25 percent capacity would come into market post the lockdown period.

IMF cuts India's GDP growth to 1.9%; global economy to see worst recession since 1930s
India's GDP is expected to fall to 1.9 per cent in FY21 as against 5.8 per cent estimated in January amid the ongoing lockdown due to coronavirus pandemic, a global report by the IMF, said. The Indian economy may grow at 4.2 per cent in FY20 as against 5 per cent estimated by the statistics department, the International Monetary Fund (IMF) also said in its bi-annual World Economic Outlook. However, India is the only country other than China to register a positive growth rate in 2020, it added.

Coronavirus effect: India's GDP may contract by 1% in FY21, says ICRA
India's gross domestic product (GDP) could contract by one per cent in financial year 2020-21 due to extension of the nationwide lockdown, says rating agency ICRA. The cut in GDP projection came after India extended the nationwide lockdown till May 3 in an effort to contain the spread of COVID-19. This is the first forecast that indicates that Indian GDP growth could fall into a negative territory.