Johnson & Johnson gets clearance in baby powder-cancer trial in US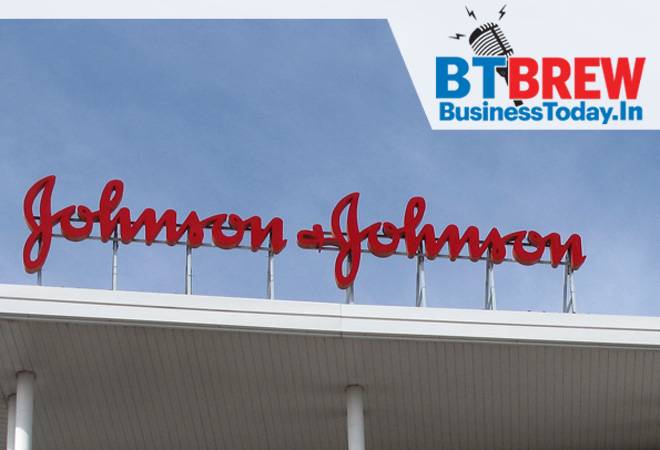 Loading the player...

December 23, 2019
Johnson & Johnson gets clearance in baby powder-cancer trial in US
The baby powder of Johnson & Johnson is not responsible for a Missouri woman's cancer, a jury in the US has decided in the company's latest win in a litigation case over its famous product. The jury carefully considered the decades of independent clinical evidence, which show Johnson's Baby Powder is safe, does not contain asbestos, and does not cause cancer, it added.

One of India's neighbours deliberately wants to create trouble in country: Venkaiah Naidu
Vice President M Venkaiah Naidu on Monday said one of India's neighbours deliberately wants to create more trouble in the country, especially in Jammu and Kashmir. "We are trying to resolve the dispute on PoK (Pakistan-occupied Kashmir) issue with the neighbour," Naidu said without mentioning Pakistan during the interaction at his residence here.

Indian-Americans protest against CAA, NRC in front of Indian Embassy in US
A large number of Indian-Americans gathered around the statue of Mahatma Gandhi installed in front of the Indian Embassy here and held a peaceful demonstration against the amended Citizenship Act and the proposed National Register of Citizens (NRC).

SBI tags over two dozen companies as wilful defaulters in 2019
State Bank of India (SBI), the largest bank in the country, is not leaving any stone unturned to put rouge defaulters on notice. The Mumbai-headquartered bank, which is a natural lead banker in most of the lending to the corporate sector in India, has tagged over two dozen corporate borrowers as 'wilful defaulters' this year.

Modi says citizenship law not anti-Muslim as protests continue across India
New Delhi's state election early next year will be the first major electoral test for Modi's Bharatiya Janata Party in the wake of the mass demonstrations seen after parliament cleared the Citizenship Amendment Act on December 11. Several thousand people took part in Modi's rally where he accused the opposition of distorting facts to trigger protests.

Not all is gloomy! SBI chairman nudges industry to borrow and invest in economy
Chairman Rajnish Kumar nudged the industry to enrich their borrowing capacity so as to boost investment in the economy, asserting there is no dearth of funds and most of the banks will be in a better position by March-end as far as stressed assets and non-performing loans were concerned. He also said that the State Bank of India (SBI) is underutilising its loan sanction limits as there is not enough credit demand from the industry.