Maruti banks on Vitara Brezza to make up for lost numbers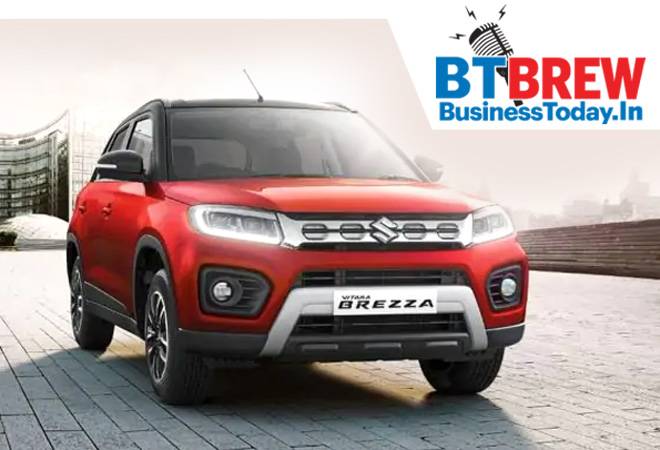 Loading the player...

Budget laid foundation to make India $5 trillion economy, says FM Sitharaman
Union Finance Minister Nirmala Sitharaman on Sunday said the government has enlisted the various provisions in Union Budget 2020 to make India a $5 trillion economy. In the Budget, the Centre has laid the foundation of reviving consumption while ensuring that the government's investment is deployed to build infrastructure leading to a $ 5 trillion economy by 2024-25, Sitharaman said while interacting with trade and industry representatives in Kolkata today.

Coronavirus death toll rises to 908 in China; confirmed cases touch 40,000
The death toll in China due to novel coronavirus epidemic has gone up to 908 and the number of confirmed cases rose over 40,000, Chinese health officials said on Monday. There were 97 deaths and 3,062 new confirmed cases of the lethal infection on Sunday, China's National Health Commission said. Ninety-one deaths were in Hubei province, the epicentre of the epidemic, two in Anhui, and one each in Heilongjiang, Jiangxi, Hainan and Gansu, according to the commission.

Maruti banks on Vitara Brezza to make up for lost numbers
India's largest carmaker Maruti Suzuki India is banking on introduction of petrol variants of existing models such as Vitara Brezza besides exploring more CNG options to make up for lost numbers as it discontinues diesel options while moving to BS-VI emission norms. The company, which last week showcased the petrol version of its popular compact SUV Vitara Brezza that was earlier available only in diesel option, is also gearing up to bring petrol version of its S-Cross model.

Apple penalised $27 million for slowing down old iPhones
France's consumer watchdog said Friday that Apple had agreed to pay 25 million euros ($27.4 million) for failing to tell iPhone users that software updates could slow down older devices. The scandal erupted in December 2017, when the US tech giant admitted that its most recent iOS software was slowing the performance of older telephones whose battery life was deteriorating.

Ease of doing Business: Govt to introduce new e-form to reduce time for starting biz
Continuing efforts to further improve ease of doing business, the government will introduce an integrated electronic form for incorporating new companies from February 15, wherein EPFO and ESIC registration numbers will also be allotted at the same time. The 10 services offered through the new form would help in "saving as many procedures, time and cost for starting a business in India," the ministry said in a public notice.

Samsung gets ready for comeback with premium smartphones in India
Eight years back, Samsung became the leader in the mobile phone industry in India with the roll out of "Galaxy S3" from its Noida facility. Today, as the Indian smartphone market witnessed a modest 8 per cent (Year-on-Year) growth in 2019, the South Korean giant registered declining shipments among the top five brands.

Domestic passenger vehicle sales down 6.2% in Jan; car sales slide 8%: SIAM
Domestic passenger vehicle sales declined 6.2 per cent to 262,714 units in January from 280,091 units in the year-ago month, automobile industry body SIAM said on Monday. Sales of commercial vehicles were down 14.04 per cent to 75,289 units in January, SIAM said.