NPAs under PM Modi's Mudra scheme jumped 126% in FY19, shows RTI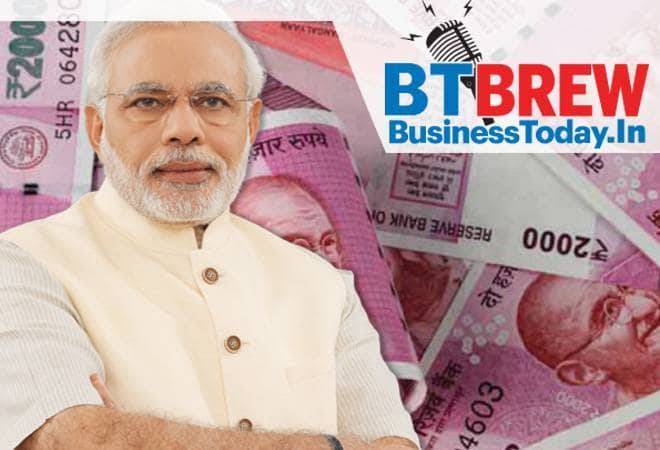 Loading the player...

June 26, 2019
Govt warns Amazon, Flipkart, other foreign e-commerce firms over discounts

India has told foreign e-commerce firms such as Amazon and Walmart's Flipkart that they must ensure compliance with new foreign investment rules aimed at deterring them from providing steep online discounts, three sources familiar with the discussions told Reuters. Commerce Minister Piyush Goyal has said that while the government was prepared to listen to concerns about its new foreign direct investment rules (FDI), it was committed to protecting small traders from predatory behaviour by foreign-funded companies

US wants India to lower barriers and embrace fair, reciprocal trade

The Trump Administration wants Prime Minister Narendra Modi to lower trade barriers and embrace fair and reciprocal trade, the United States said Tuesday hours after Secretary of State Mike Pompeo landed in New Delhi on a three-day visit. Bilateral trade is likely to be an important topic of discussion during Pompeo's talks with the Indian leadership.

Vijay Mallya opposes application by SBI-led consortium seeking release of assets

Fugitive businessman Vijay Mallya's senior counsel Amit Desai on Monday opposed the application filed by a SBI-led consortium of 12 banks seeking the release of Mallya's assets that the Enforcement Directorate (ED) had attached so that it can be sold immediately. The application was filed before the special court in Mumbai for CBI and under Prevention of Money Laundering Act (PMLA). Desai said that the consortium has other remedies and that they should have gone before other civil forums and not before this court

NPAs under PM Modi's Mudra scheme jumped 126% in FY19, shows RTI

The Non-Performing Assets (NPAs) under Prime Minister Narendra Modi's flagship scheme Pradhan Mantri Mudra Yojana (PMMY) saw a jump of 126% in just one year. The NPAs of loans issued under the programme leapt Rs 9,204.14 crore in FY 19 from Rs 7,277.31 crore in March 2018 to Rs 16,481.45 crore in March 2019. This information was obtained as a response to an RTI filed by The Wire. A total of 30.57 lakh accounts have been declared as NPAs under the Mudra scheme.

India plans to add 500 GW renewable energy by 2030: government

ndia plans to add 500 gigawatts (GW) of renewable energy to its electricity grid by 2030 in a bid to clean up air in its cities and lessen the rapidly growing economy's dependence on coal, the government said on Tuesday. Prime Minister Narendra Modi's government changed rules for the awarding of renewable energy projects in 2017, leading to higher competition, lower prices and greater acceptance of renewable energy.But research analysts have been sceptical about India meeting its ambitious targets.