Spicejet to induct Boeing 737, taking fleet size to 100 aircraft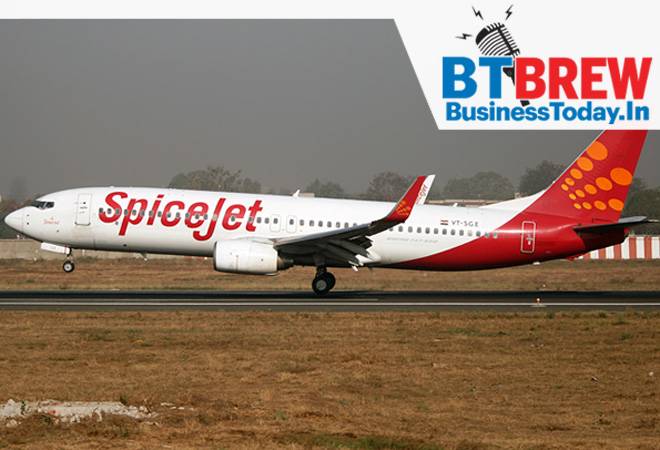 Loading the player...

Switzerland steps up to share banking info; 11 Indians get notices in a day

As Switzerland strives hard to re-establish its global financial centre position after clamping down on secrecy walls of its banks, there has been a significant surge in the number of cases where it has initiated process to share information on Indians with Swiss bank accounts and shot off letters to about a dozen such individuals last week itself. At least 11 such notices were issued to Indian nationals on May 21 itself.

Spicejet to induct Boeing 737, taking fleet size to 100 aircraft

No-frills airline SpiceJet Sunday announced the induction of a Boeing 737, taking its fleet size to 100 aircraft. SpiceJet is the fourth domestic airline to achieve the feat after national carrier Air India, now defunct Jet Airways and rival IndiGo.

Electric vehicles journey to begin with hybrid technology in India: Honda

Japanese auto major Honda will use hybrid vehicles as intermediates in the next two years in India before going for full electric vehicles (EVs) as it expects setting up of supporting infrastructure such as charging stations to take time, according to a senior company official.

Baba Ramdev's advice on population control: Third child should be devoid of voting rights, government facilities

Yoga guru Baba Ramdev has said that in order to contain population growth, the government should enact a law whereby third child should not be allowed to vote and enjoy facilities provided by the government. The Yoga guru also called for ban on manufacturing, sale, and purchase of liquor across India

In the next 5 years, India will regain its importance in the world order, says Modi

Prime Minister Narendra Modi Sunday said the next five years will be the time to regain the rightful position of India in the world order. He was speaking here at a function following the Lok Sabha election victory, which was kept simple and shorn of pomp because of the Surat fire tragedy.

Poll effect: 15,000 govt schools get electricity connections in rural MP

The just-concluded general elections came as a boon for primary schools in Madhya Pradesh's rural areas. As per the state Chief Election Commissioner's (CEO) report, 15,000 government primary schools, which were made polling stations in far-flung areas, got permanent electricity connections during the Lok Sabha polls. Not just electricity, repair works were also undertaken and some schools provided water connections, officials said.

Jaypee Infra insolvency: Creditors' meet on May 30 to discuss NBCC bid

Debt-laden Jaypee Infratech's financial creditors, which include bankers and homebuyers, will meet on May 30 to discuss state-owned NBCC's bid to acquire the realty firm and complete stuck housing projects. As many as 13 banks and 23,000 homebuyers have voting rights in the committee.

Two fire officials suspended after coaching centre blaze in Surat kills 22

Indian authorities said on Sunday two fire department officials had been suspended over a fire at a coaching centre that killed 21 students and one teacher in Gujarat, renewing questions about building safety standards. The owners of the Takshashila Arcade building, where the shoddy coaching centre was built on the four-storey building's terrace, were absconding.