Infosys to allocate 50 mn shares to incentivise employees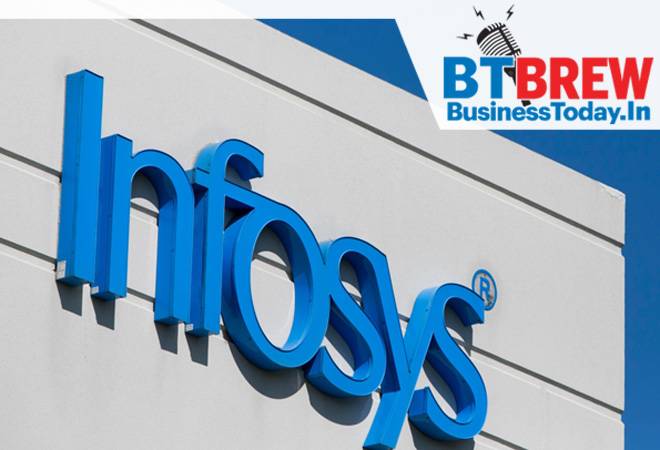 Loading the player...

Strategic investments after sectoral analysis to boost economic growth: Suresh Prabhu

Strategic investments based on a clear sectoral analysis will further strengthen India's economic growth, Union Commerce Minister Suresh Prabhu said Thursday. He also emphasised on focussing on district-development led growth to drive inclusivity in the society. Prabhu was speaking at the 'Policy Round Table' organised by industry body CII in Mumbai.

PNB calls off deal to sell stake in PNB Housing Finance, to remain sole promoter

Punjab National Bank (PNB) on Thursday called off a deal to sell stake in its housing finance arm to global private equity firms General Atlantic and Varde Partners. The PNB informed that post termination of the share purchase agreement (SPA), it will continue to be the sole promoter of the company and stay strategically invested in the company.

IndiGo CEO soothes nerves after promoter dispute crashes stock 9%

After the stock of InterGlobe Aviation crashed near 9 per cent today over reports of dispute between the promoters of the company, IndiGo CEO Ronojoy Dutta has written to the employees assuring them the growth strategy of the airline is fully in place. Dutta's letter said that the management of the airline has the board's mandate to implement the growth strategy.

Trump terminates designation of Turkey as GSP beneficiary nation

US President Donald Trump in a proclamation Thursday terminated the designation of Turkey as a beneficiary nation under its Generalized System of Preferences (GSP) while the suspense on India continued.GSP is the largest and oldest US trade preference programme and is designed to promote economic development by allowing duty-free entry for thousands of products from designated beneficiary countries

BMW launches new X5 SUV, to roll out more models this year

German car maker BMW launched the new generation X5 SUV in the domestic market Thursday and said its focus is on growing the luxury car segment in India, which currently stands at around 40,000 units. Buoyed by a healthy 13 per cent growth in sales at 11,105 units as against 9,800 units in 2017, the group plans to roll out some 11 models in the current year, of which it has already launched three so far, including the X5 SUV.

Tata Sky partners Amazon to provide access to OTT players' content

Tata Sky and Amazon Thursday announced a tie up through which the DTH platform's users will be able to access over the top (OTT) players' content on their television sets. Tata Sky customers will have to pay Rs 249 a month to access content from OTT players like Hotstar, Eros Now, Hungama Play and Sun NXT, a statement said

Infosys to allocate 50 mn shares to incentivise employees

India's second largest IT firm Infosys Thursday said its board has approved an 'Expanded Stock Ownership Program 2019' that proposes to allocate five crore shares to incentivise employees based on performance.