RIL plans to invest about Rs 1,500 crore in 2 years in Jio Institute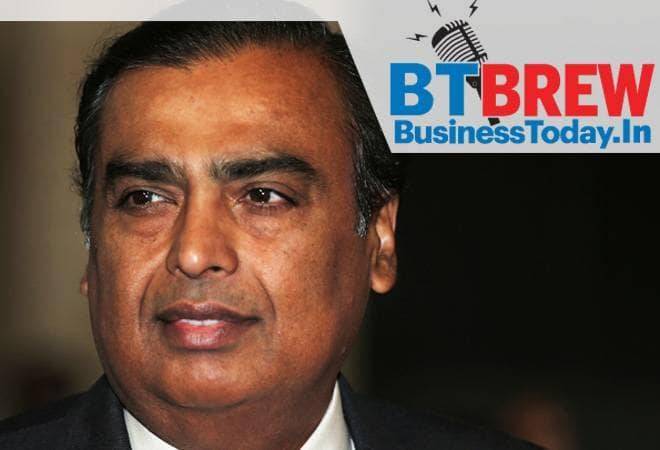 Loading the player...

Huge relief for Vijay Mallya as London HC allows appeal against his extradition

In a huge relief to liquor baron Vijay Mallya, the Royal Court of Justice in London passed an order which allows the fugitive businessman to appeal against his extradition order to India. After the four-hour long hearing, the two-bench court granted relief to Mallya on ground that the applicant places the potential difficulty that it is not function of appellant court to repeat fact finding exercise undertaken by a lower court after hearing evidence.

Mumbai rains: City at 'serious risk of flooding', warns weather dept; toll rises to 36

Twenty-two people died in a wall collapse incident in Mumbai, paralysed by incessant rainfall for the third consecutive day, as many parts of the financial capital remained waterlogged, prompting authorities to declare a holiday on Tuesday. Fourteen people died in rest of Maharashtra in rain-related incidents since Monday, officials said.

PM Imran Khan owns assets worth more than Rs 10 core: ECP

Pakistan Prime Minister Imran Khan has assets worth Rs 10.8 crore, operates three foreign currency accounts and owns four goats, the election commission said on Tuesday. The Election Commission of Pakistan (ECP) publicly released asset details of key politicians, including that of Prime Minister Khan, The Express Tribune reported. The ECP revealed that Pakistan Peoples Party (PPP) Chairman Bilawal Bhutto-Zardari to be the wealthiest among all the politicians with a net worth of Rs 150 crore.

India's eight core sectors grow by 5.1% in May

The growth of eight core sectors in India improved to 5.1 per cent in May, helped by rise in output in steel and electricity, official data showed. During April-May, the cumulative growth of these industries, which accounts for almost 41 per cent of the weight of items included in the Index of Industrial Production (IIP), was 5.7 per cent

Bank Frauds: CBI cracks down on loan defaulters in 12 states, registers 14 cases

The Central Bureau of Investigation (CBI) Tuesday raided more than 50 locations in 50 different cities across 12 states/UTs in a countrywide action relating to bank cases. The agency conducted searches in various cities including Delhi, Mumbai, Ludhiana. The agency has conducted this special drive against bank loan defaulters for an amount involving approximately Rs 640 crore.

RIL plans to invest about Rs 1,500 crore in 2 years in Jio Institute

Reliance Industries has informed the government's Empowered Expert Committee that it will be investing about Rs 1,500 crore in its proposed university, Jio Institute, in the next two years, according to a report in the Economic Times. The Mukesh Ambani-led group is also in talks with academic and institutional experts at Stanford University and Northwestern University in the US. They are also consulting the Nanyang Technological University in Singapore on establishing the facility.