WhatsApp downloads plunge 80% as hacking row intensifies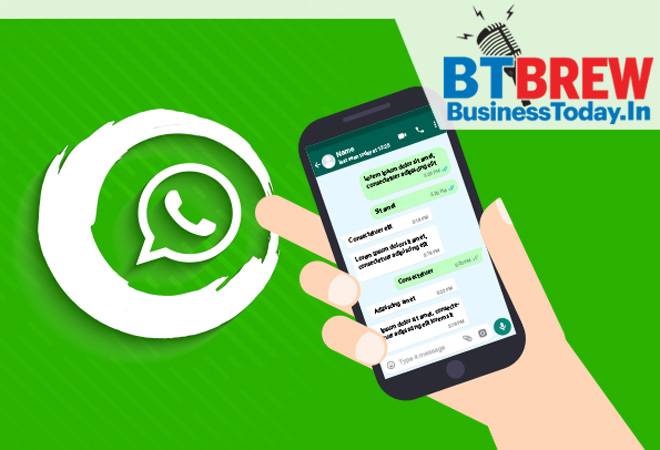 Loading the player...

Next wave of reforms soon; pain points in manufacturing to be resolved: FM Sitharaman
Finance Minister Nirmala Sitharaman on Tuesday said the government will soon use its strong electoral mandate to usher in the next wave of reforms, and not to miss the bus this time. Without naming the reform measures unsuccessfully attempted by the Modi government in its first term, and in an apparent hint at land acquisition reform attempts by NDA1, she said the government's efforts last time were thwarted by the poor numbers in the Upper House.

BPCL stake sale may lead to reassessment of govt-OMC link, says India Ratings
The potential sale of Centre's entire stake of 53.3 per cent in state-owned Bharat Petroleum Corporation of India (BPCL) may led to reassessment of linkages between the government and oil market companies (OMCs), said India Ratings and Research on Tuesday. BPCL's stake sale is part of government of India's (GoI) disinvestment target of Rs 1.05 lakh crore. The Fitch group firm said that the government-OMC linkages could be re-assessed in the event of further fuel reforms in LPG and kerosene.

WhatsApp snoopgate: Downloads plunge 80% as hacking row intensifies in India
The hacking row seems to have hit WhatsApp's India business badly as its number of downloads between October 26 and November 3 declined by whopping 80 per cent to 1.8 million. The number of downloads in the preceding week (October 17-25) was 8.9 million, says the data from mobile analytics and intelligence firm Sensor Tower, reported Business Standard. While the security breach issue has dealt a body blow to the Facebook-owned company, alternative messaging platforms like Telegram and Signal are cashing in on the opportunity.

PMC Scam: ED says HDIL promoters diverted loans worth Rs 160 crore to 3 Delhi hotels
In its ongoing investigation into the Punjab & Maharashtra Cooperative (PMC) Bank scam, the Enforcement Directorate (ED) has found that bankrupt firm Housing Development Infrastructure's (HDIL) promoters had allegedly diverted loan amount worth Rs 160 crore to three hotels of Libra Hotels. All three hotels are in the three-star category. The ED will attach these hotels if it's able to prove the transactions.

Relief for Delhi-NCR as air quality improves to 'very poor' category
This might be better news for residents of Delhi-NCR region on Wednesday. The Ministry of Earth Sciences' air quality monitor, SAFAR, said, "The AQI is back to 'very poor' category after rapidly recovering from 'severe' largely due to faster boundary layer winds (40 kmph)." Gurgaon, Faridabad, Noida and Ghaziabad too recorded 'very poor' overall air quality.