Daily News Podcast: RBI to issue new Rs 100 note in lavender colour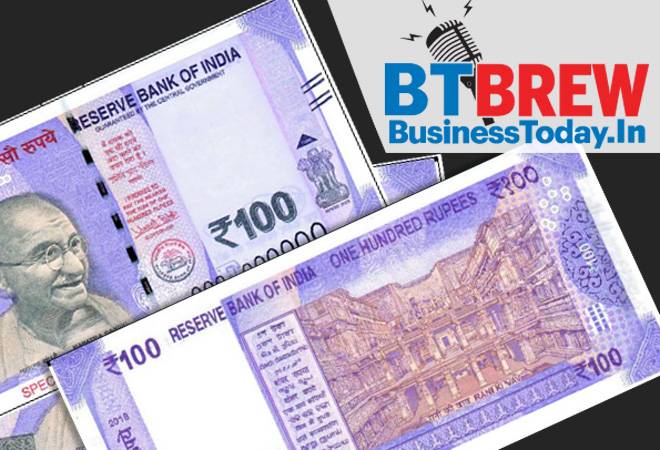 Loading the player...

July 20, 2018
RBI to issue new Rs 100 note in lavender colour

After giving Rs 500, Rs 50 denomination notes a makeover, the Reserve Bank of India has come up with an all-new Rs 100 denomination notes. The hundred rupee note will come in lavender colour and bear a motif of "Rani Ki Vav" on the reverse, depicting the country's cultural heritage.
The colour of the thread in the new 100 rupee note changes from green to blue when the note is tilted. It also bears Swachh Bharat logo with slogan on the reverse.

Rupee hits all-time low of 69.12 against US dollar

The rupee hit a fresh all-time low of 69.12 against dollar in early trade on Friday on rising demand for dollar. The Indian currency plunged 7 paise in trade today compared to yesterday's record low close of 69.05 against the US currency. The currency opened at 69.01 level today. This was the biggest single-day fall since May 29 and went hand-in-hand with a stronger US dollar.

WhatsApp to limit message forwarding to 5 chats in India

WhatsApp today said its users in India will not be allowed to forward more than five chats at once and the company will remove the quick forward button that appears next to media messages, as part of its efforts to reduce circulation of fake messages on the platform that have even incited mob lynching incidents. WhatsApp has received flak from the Indian government over fake news and false information being circulated on its messaging platform.

Modi's foreign travel as PM costs govt Rs 1,484 crore

An expenditure of Rs 1,484 crore was incurred on chartered flights, maintenance of aircraft and hotline facilities during Prime Minister Narendra Modi's visits to 84 countries since June 2014, according to the government.
According to the data, a total of Rs 1088.42 crore was spent on maintenance of the prime minister's aircraft and Rs 387.26 crore on chartered flights during the period between June 15, 2014 and June 10, 2018.

Justice Srikrishna committee miffed at timing of Trai recommendations: report

Justice BN Srikrishna Committee, which is drafting India's data protection and privacy law, is reportedly miffed at the timing of suggestions issued by the telecom regulator. The panel fears that Trai's recommendations will delay the submission of its own report, which is due later this month. Trai earlier this week termed entities controlling and processing user data as "mere custodians" and recognised individuals as the actual owners of personal information, as it also called for regulation of all digital entities handling consumer data.

Samsung, Xiaomi account for over 60% of total shipments in India in Q2 2018

Korean technology giant Samsung and Chinese Internet company Xiaomi shipped 9.9 million smartphones each in India in the second quarter of 2018. Both the companies account for a combined shipment of over 60 per cent, up from 43 per a year ago, reports Canalys. Overall shipments grew by 22 per cent, to just under 33 million units. The report further highlights that Xiaomi has more than doubled its shipments to 30 per cent from 18 per cent in the second quarter. The company registered a massive 106 per cent growth in the period. On the other hand, Samsung's annual growth rate, at 43 per cent, is said to be the company's best since Q4 2015.