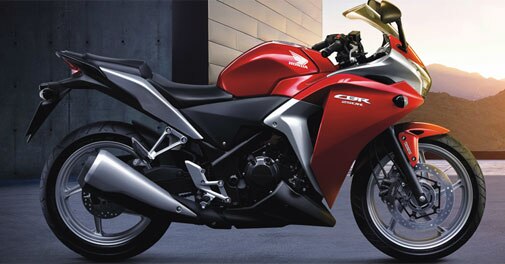 Honda CBR 250 R
After a year of muted sales, there may be a sales burst ahead for the automobile industry. All the major car companies have announced reduction in the prices of their models up to a maximum of six per cent after the Interim Budget on Monday, in which Finance Minister P. Chidambaram reduced the excise duty on passenger cars, sports-utility vehicles and two wheelers. This could translate into increased buying.
India's fastest growing automobile segment, sports-utility vehicles got the maximum relief in the Budget. From an earlier 30 per cent, the excise duty on SUVs has been brought down to 24 per cent.
Hatchback and sedan buyers will also benefit. Excise duty on premium sedans has come down from 27 per cent to 24 per cent, and for mid-size cars from 24 per cent to 20 per cent.
For example, Maruti Suzuki's Swift will be cheaper by Rs 15,000 to Rs 17,000 (those with petrol engines) and about Rs 20,000 to Rs 24,000 (the diesel version). Hyundai also reduced prices of all its cars by at least by Rs 10,000, which goes up to Rs 135,000 for the Santa Fe, the company's luxury SUV. Volkswagen followed soon after, with a minimum reduction of Rs 18,000 (on the Polo) and a maximum of Rs 51,000 (on the Jetta). Remaining car makers are expected to make announcements in the next couple of days.
Two-wheeler buyers have also benefited from the interim Budget. HeroMoto Corp, India's largest two-wheeler maker announced price reduction of two to five per cent, the maximum being Rs 4,500. Its one time partner, Honda Motorcycle and Scooters, however, was the first to announce a price cut of Rs 1,600 cut on the Dream Neo (110 cc bike) and a maximum of Rs 7,600 on the CBR.