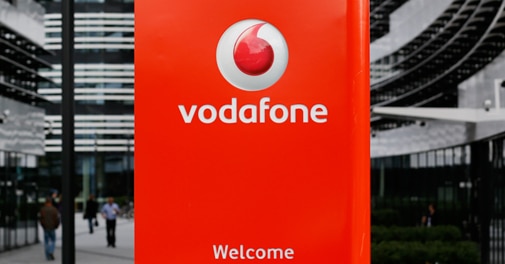 Suresh Sethi has just finished launching M-Pesa, the financial inclusion and mobile commerce service by Vodafone , in Kerala. "We will complete M-Pesa roll out in India tomorrow," he says. Sethi, who heads M-Pesa in India, is flying to Hyderabad on Wednesday to launch the service in Andhra Pradesh.
The service, which helps transfer of money over mobile, and is used to pay utility bills, mobile bills, recharge phones and make DTH payments, was started and pioneered in Kenya since 2006. It was later brought to India, as Marten Pieters, Managing Director and CEO of Vodafone India saw opportunity in financial inclusion. At last count, India had about 100,000 bank branches, with only five per cent rural penetration.
Considering India's huge migrant population - a lot of people travel to bigger cities such as Delhi and Mumbai for jobs - sending money back home has always been a big worry. Often people would either wait to go home, or send money through someone immediately travelling to their village.
M-Pesa has made their job easy. Here is how it works: A person pays Rs 100 as a one time activation charge, with lifetime validity. Then he recharges with whatever amount he wants, and can transfer the entire money through a simple message to any part of the country. The receipt of the message can go to the nearest M-Pesa agent, and ensures the money is encashed. (There are more than 60,000 such agent managed outlets in the country, and a surprising 52 per cent of the centres are in rural belt). It is the largest network, even surpassing State Bank of India's 38,000 centres. Still, Kenya, a much smaller country compared to India, has 70,000 agents.
Sethi partly blames it on regulatory problems. "My entire distribution is restricted. We have to be in radius of 30 kilometres of an ICICI Bank," he says. Vodafone has tied-up with ICICI Bank to disburse money, and according to the business corresponding guidelines of the Reserve Bank of India, none of the corresponding centres can be more than 30 kms away from the bank.
Sethi's other worry is that as per the RBI regulations the person who deposits money in the M-Pesa account, can't take it out - a tie up with a bank is required to do so. The process is called cash out. "Documentation of the person who takes out cash from his own account needs to get approved by ICICI Bank," says Sethi. There was no such problem in Kenya.
But, the services and the pan-India roll-out required a significant amount of cash burn, but Pieters was not bothered. "The money service M-Pesa we are now into is a good example (of investing for long term). It is not a quick payback at all. It is a pretty long pay back. We believe that financial inclusion will happen. From cash payments it will move to digital payments. And for very small payments the banks are not equipped. To do that we are very well positioned," says Pieters.
Sethi and his team are working on a couple of projects with the government to take it to the next level of inclusion.
In two blocks of Ganjam district in Orissa, Vodafone is working on a pilot project on money disbursement through Mahatma Gandhi National Rural Employment Guarantee Act (MNREGA) which guarantees employment of 100 days in a year. The state government will directly disburse the money over the M-Pesa platform to the villagers, which they can instantaneously encash from the agents.
In another project in the Namkom, in Jharkhand, Vodafone is working on a pilot with the government of Jharkhand, transferring money under the National Rural Health Mission to pregnant women, and mid-wives. "Disbursement of benefits to pregnant women and salaries to mid-wives will happen on M-Pesa," says Sethi.
Pieters believes that over the next few years, M-Pesa will be useful in banking the many unbanked, especially in rural India.