Corporate India wades into Africa: A continent full of opportunity
Kushan Mitra and Rajiv Bhuvaa May 11, 2011
The runway at Kinshasa's N'Djili airport is not the smoothest in the world, and as the big Boeing glides over the threshold on a sunny April morning, the wreckage from an air crash just the day before is there for all to see. Guarding what remains of the crashed Bombardier CRJ-100ER jet are several blue-helmeted United Nations soldiers. All of them are Indians from the Indo-Tibetan Border Police, some of several thousand Indian troops across the vast expanse of the Democratic Republic of Congo in central Africa.
A decade ago, that would have been that. Thousands of Indian and Pakistani troops working side-by-side earning foreign exchange in a troubled part of the world, an undiscovered continent where tribal wars and poverty still thrived. It is not as if the wars have ended, the Ivory Coast was in the endgame of a brutal civil war in April. But things are changing.
Step out of the Kinshasa airport complex and Indian visitors are greeted by a huge hoarding bearing the familiar red-and-white signage of
Bharti Airtel
, India's biggest phone firm. Just that it is in French. And then driving down the Chinesebuilt highway into the city, there are more signs of
Indian business
in a country that is 10 hours flying time from Mumbai: Mahindra Scorpios and Tata Motors buses, occasional but not rare.
In shops across the continent, the India story is playing out. Emami's 'Fair and Handsome' fairness cream for men and Dabur hair care products vie for space on shop shelves with drugs by Lupin, Dr Reddy's Laboratories and Ranbaxy. Bajaj-made bikes, NIIT training classes, Lava mobile phones and Godrej soaps are increasingly in demand in several countries in much of the continent. And even Kirloskar pumps, a brand whose name has become a generic term for pumps.
The size of the African opportunity is astounding, a continent of 53 countries (soon to be 54 when South Sudan comes into existence) and a population of over a billion people. Its gross domestic product, or GDP, counted around $1.6 trillion in 2008, the latest year for which the World Bank has compiled data, with $860 billion worth of consumer spending. A June 2010 study, Lions on the Move, by the McKinsey Global Institute predicts that Africa's GDP will be around $2.6 trillion in 2020.
A big chunk of that growth will come from mining natural resources: from the oil wells in Sudan and the copper mines in Congo, to uranium in Niger, coal in Mozambique and ferro-chrome in South Africa (see Out of Africa). McKinsey, a consulting firm, points out that almost a quarter of economic activity in the 15 countries that make for 85 per cent of Africa's GDP, is accounted for by resources.
There is little denying the one clear and present threat Indian interests and companies face: the Chinese, who are ahead from Algeria to South Africa, from Somalia to Senegal.
Even so, on the ground, the grumbling is no longer polite or local. An agreement to build roads, railroads, hospitals and universities in DR Congo in a $6 billion deal allowed the Chinese to operate mines with a potential of 10 million tonnes of copper and 600,000 tonnes of cobalt. The International Monetary Fund, led by French politician Dominique Strauss-Kahn, railed against the deal saying it would increase the central African nation's indebtedness. This further incensed African countries against the 'colonial' mindset of the West. Oldemiro Baloi, Foreign Minister, Mozambique, said almost as much at an April meeting with Indian journalists in Maputo: "It appears that the West is jealous of China and India and they see Africa moving away from their sphere of influence."
Still, there are some toeholds Indians have in Africa. ONGC Videsh has invested $2.5 billion in Sudan oil fields, the future of which seems secure now after an initial scare when Sudan split into two in a referendum earlier in 2011. Besides its coal mines in Mozambique, Tata Steel has a massive ferro-chrome facility near Durban, South Africa.
Tata businesses in Africa also include telecom, hotels and others - all of which, at last count, totted up to some $600 million in revenues for the group. Essar's Firdhose Coovadia, Resident Director, Africa and Middle East, says: "Africa can provide access to raw material and new markets/consumers for some of our existing businesses."
Indian power and steel companies such as Coal India, Steel Authority of India, Tata Steel and JSW Steel are importing coal from both South Africa and Mozambique by shiploads to fire thermal power plants and steel blast furnaces. There are other opportunities in Africa in which Indian businesses are uniquely placed to take advantage of given that they have dealt with them back home in India. Health, for instance. Infant mortality in countries such as Sierra Leone is as high as 123 per 1,000 births and average life expectancy elsewhere, say, in Zimbabwe, is just 45 years. For many then, Africa could be the emerging India market equivalent in pharmaceuticals in the next decade as the demand profile there transitions from retrovirals to treat HIV/AIDS and antibiotics, to drugs to treat diabetes or cardiac disorders. Paul Anley, Founder and CEO of Pharma Dynamics, majority controlled by Lupin since September 2008, estimates the market for generic drugs - the Indian pharmaceutical industry's mainstay - in South Africa alone at $4.5 billion today, up from $1.4 billion in 2001.
Indians are stepping into infrastructure businesses they have excelled in. Wired phones and Internet connections are few and far between in sub-Saharan Africa and, although the continent has some 600 million mobile phones, companies such as Bharti Airtel are driving in full thrust in the 16 African countries they operate in. In early 2010, when it was buying Zain's operations there, Manoj Kohli, now head of Bharti Airtel's African operations, told Business Today of the massive opportunities in Africa.
"Tele-density in large parts of Africa is below 25 per cent, there is a lack of landline telephones and mobile calling rates are incredibly high." The idea, he said, was to take Bharti Airtel's operating model in India of outsourcing everything - from network to towers management, from billing to customer service - on a pay-on-use basis to Africa. The model has helped it make operating profits of 30 per cent on customer billings of as low as Rs 100 a month in India. In contrast, in some parts of Africa, phone users pay $18, or at least Rs 800, a month.
Then, there are infrastructure projects that are increasingly not headed the way of Chinese companies. R.B.S. Singh, head of engineering firm L&T's African operations, believes that the infrastructure build-out required for Africa will be so big that the Chinese cannot swallow it all. "It is not just the Chinese who are coming here, the Brazilians, French and British are also vying for contracts, and we are interested as well."
Air travel in all but a few African countries is conducted on older aircraft that have retired from Western skies. Often travellers between different countries in west and even central Africa have to route their tickets through Paris. Transport and telecom account for about one-tenth of Africa's GDP and are growing at nearly eight per cent annually, according to McKinsey, but they will have to grow faster for many years to meet the demand.
Likewise with wholesale and retail, agriculture, manufacturing, banking and utilities. "Africa today is where India was 40 years ago. In the coming decade, Africa will drive growth for the global markets,'' says Sai Ramakrishna Karuturi, the chairman of the Bangalore-based Karuturi Group, the world's largest exporter of cut roses, who has made Ethiopia his first home - he spends two weeks a month there. Ethiopia today accounts for 90 per cent of the group's business (Rs 450 crore in April-December 2010), up from 15 per cent five years ago. But a bigger opportunity beckons: McKinsey estimates Africa has 60 per cent of the world's uncultivated arable land, making it ripe for a green revolution of the kind that changed Brazil and large parts of Asia. Karuturi seems to have its plans lined up. It expects to have 100,000 hectares of land under cultivation in Ethiopia by the end of 2011 growing paddy, palm and sugarcane, with another 665,000 hectares under lease from the Ethiopian government. In all, that is farmland roughly 12 times the size of the city of Mumbai.
Market entry strategies, though, are easier discussed in a cigar lounge than executed. It can be a long wait. "It takes time to develop a company in Africa. One cannot come into Africa and expect to be big overnight, which is why we have been working here for so long," says Raman Dhawan, Managing Director, Tata Africa Holdings, the holding company for African interests of the Indian conglomerate. In the continent since 1977, mostly based in Johannesburg, he has watched apartheid, military juntas, civil wars and democratic elections run past as the Tatas shipped steel, software services and, yes, the ubiquitous Tata truck to Africa.
At around 600,000 vehicles a year, the South African car market is much smaller than India's, but Tata Motors and Mahindra & Mahindra have found success. Even Congo and Mozambique, much behind South Africa in development, have hit the spot for Indian car firms. This is despite the fact that Chinese cars are often cheaper - sometimes even more than used Japanese and European cars. "If you look at the manner in which the Chinese compete, competition is primarily on the price front. Chinese brands rose to prominence after 2000, wherein they literally priced everybody out of the market. But the 2008 downturn has exposed their shortcomings.
Several manufacturers have folded up and are not even offering after sales service anymore," says Pravin Shah, Chief Executive, International Operations, Mahindra Automotive, which sold 3,500 vehicles in Africa last year.
Elsewhere, at Godrej Consumer Products, the African business already accounts for around 11 per cent and is expanding rapidly. "The velocity of growth is already in double digits and the African business will outpace that growth," says Shashank Sinha, President, International Operations. Since 2006, the company has made three acquisitions in Africa, spanning hair and personal care products, and is charting distribution beyond South Africa and Nigeria into western, eastern and southern parts of the continent. Even in DR Congo, a country with a per capita income of $160, Nokia and Samsung, rather than cheap Chinese brands, dominate the phone handset market. Ironically, some Indian brands that get their devices made in Guangzhou or Shenzhen are tasting success as African customers gravitate away from Chinese brands. The founder and director of Noida-based Lava Mobiles, S.N. Rai, says of Chinese brands: "They have little brand recognition, no customised applications and next to no after-sales service. Brand is very vital over here, because I feel the African market will evolve."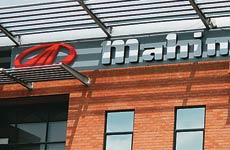 As that evolution takes place, the case of Bajaj Auto, which sells its bikes and threewheelers across Africa with the help of a Dubai-based distributor, is instructive. On the streets of Maputo, Bajaj RE three-wheelers are the local 'taxis' and on streets across Western Africa youth aspire for stylish motorcycles like the Bajaj Pulsar. To crack the 'bike-taxi' market - as in Goa and Bangkok, they use bikes as taxis in Lagos - the Pune company offered the bike-taxi operators a few weeks trial of Bajaj bikes. "They were amazed at the fact that our bikes didn't need a weekly oil change like the Chinese bikes and next to no weekly service or spares," a senior Bajaj group executive said recently, requesting anonymity.
But, this is not to say that Indian brands can expect smooth sailing. Case in point: Bharti Airtel's struggle to turnaround its Africa operations. The African unit narrowed its losses in the January-March quarter to Rs 87.8 crore from Rs 2,160 crore in the preceding three months. But the effort to get the business to turn in millions in profits will take at least a few more quarters of hard work, as Chairman Sunil Mittal, who has been personally sucked into the transition, is discovering.
Part of that stretch comes from the paucity of talent in the continent. Bharti Airtel has had to parachute so many of its senior managers into Africa that gripes are often voiced at its Indian unit that the "generals are missing here". The talent crunch is good news for people like Vipul Prakash. The chief executive of recruitment firm Elixir has seen demand for professionals in African countries skyrocket over the past few years. "We have placed around 400 Indians mainly at middle management levels over the past few years," he says. "We are placing people from Sri Lanka and the Philippines as well."
Others like training firm NIIT are addressing this by setting up centres in six African countries with plans to expand further. NIIT has been taken aback by the demand. "In Nigeria, we had a scholarship exam, and the turnout was so large we filled up an entire football stadium," says P. Rajendran, Chief Operating Officer. The news travelled west to neighbouring Togo. Rajendran was taken aback when in Delhi at a CII-Exim Bank meet on Africa late in March, Prime Minister Gilbert Fossoun Houngbo held him in a bear hug and said, "I want you in my country." For good reason: unemployment is high in Africa, which has 500 million people of working age (defined as between 15 and 64 by McKinsey).
Despite all such Indian investment pouring into Africa - a CII official expects it to top $25 billion in five years - few companies have actually taken advantage of India's single-biggest advantage in Africa: the Indian Diaspora there with roots dating back to 1860. Across the continent, Indians hold important positions in African society. Like Rashid Patel, a Gujarati from Baroda who moved to DR Congo with his young wife almost 40 years ago, and survived the purge against Indians initiated by dictator Mobutu Sese-Seko.
"After years of turmoil, there is peace now and all the children are going to school instead of carrying guns," he says at the wheel of his Scorpio, navigating the chaotic streets of Kinshasa. And business has never been better. Like many Indians in Africa, Patel runs several businesses, including ground handling services at N'Djili airport. New Delhi, looking for support on the ground, has made him honorary consul in Lubumbashi, DR Congo's second-largest city. It helps that such Indians have the confidence of the new ruling classes.
And, because they speak the local language and employ locals, their relations with the local population are excellent. "I believe that I am a result of the Indian entrepreneurial spirit; wherever there is money to be made, we will end up there," says Patel, chuckling. Further south in Mozambique, Jose Prayaken, a former Exim Bank employee in charge of southern Africa, represents a class of businessmen with mid-size empires. Prayaken's Mozambique Holdings makes police and military uniforms, collects road tolls, sells Mahindra and Ashok Leyland vehicles and is trying to establish a power plant. This Indian hailing from central Kerala works so closely with the local government that he is often a part of the official entourage on diplomatic trips. "Several of the Indian companies have waited too long to come to Africa, but it is better late than never," Prayaken says.
With Africa's consumers expected to spend over $1.4 trillion by 2020, Indian firms cannot afford to miss what is often called the last frontier in global business. No matter the continent suffers from a litany of problems and several of these are urban legends - corruption, crime, epidemics, dictatorships, tribal wars and piracy - a dogged push by companies, backed by a sustained Indian diplomatic initiative and the local Indian presence there, will help further Indian interests in Africa. China might be winning the battle but the war for Africa is far from over.
Additional reporting by E. Kumar Sharma and K.R. Balasubramanyam