Accenture Programmed To Deliver
By E. Kumar Sharma February 25, 2016
Parag Pande knows that he has struck the right chord with the employees. Pande, Managing Director, Human Resources, Accenture India, became aware of this on May 1 last year, when the company announced an increase in maternity leave benefits for women employees to 22 weeks of paid leave. Soon after, Pande's mailbox was choked with 'thank you' notes and congratulatory messages. Greater inclusivity and gender diversity have been among the top three areas where Accenture has been working over the past one year, says Pande, adding "we are also making it easier for our women alumni to rejoin".
The other initiative that has kept Pande occupied over the past one year is equipping the talent with what Pande calls "next horizon skills".
"The third is the rejig of the performance review system to real-time and forward-looking conversations where employees discuss priorities with supervisors and their career counsellor to align with the expected outcomes," he says. These are the practices it may want to suggest to its clients as well. By E. Kumar Sharma
TCS - Open & Connected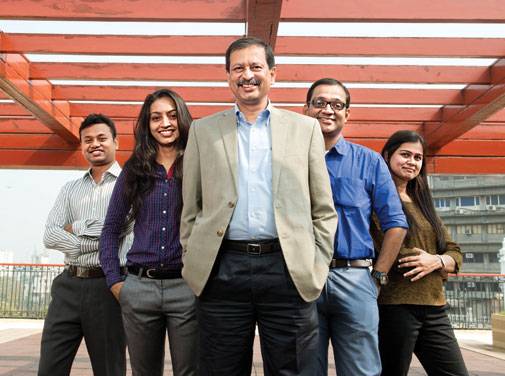 With 344,000 employees, bulk of them from Gen Y, TCS is using the digital medium to not just connect internally but also for talent development.
The effort is led by Ajoyendra Mukherjee, or Ajoy, as he known to many, who has been with TCS for 36 years. He is today Executive Vice President and Head of Global Human Resources.
And mind you, managing such a large and diverse workforce in a company that works in the ever-changing world of technology is not easy. TCS' employees, after all, are spread over 46 countries, and belong to 127 different nationalities. Incidentally, one-third are women, says Mukherjee, making the company "the largest employer of women in India". The company is a rage with young graduates. "This year (2016/17), we will give 45,000 offers (for technical jobs)," he says. So, how did the company deal with reports of unfair termination last year? The company found the answer in continuous engagement with employees.
Ajoy says as part of its attempts to engage with employees, especially the younger ones, TCS is building a number of online communities. It also has a platform, Know Me, the equivalent of Facebook, for employees. The company also engages early on with students, who could be its future employees.