PSU banks merger: Despite bold SBI merger, creating new large banks won't be easy
Anand Adhikari August 24, 2017
After the 1997 East Asian currency crisis, Malaysia's central bank, with the blessing of the government, merged almost 50 financial services companies into a dozen banks. The objectives sounded fine - merging weak entities with stronger ones, reducing fragmentation, building a strong banking industry with healthy capital levels, and creating banks that could compete globally. But a decade-and-a half-later, a good enough time to look back, researchers find that several of those merged entities are lagging on most performance parameters. Some blame restrictions on sacking staff for poor productivity. Some blame wrong selection of partners. Whatever the reasons, the net result is that the central bank there is considering further consolidation to eliminate these weak points.
India, under the current government, is doing something similar. The aims, too, are the same. Bank consolidation, last discussed within the government in the early 90s, is now seeing some truly radical moves. Consider this: The country's largest bank, State Bank of India (SBI), took a decade to merge its two associate banks - State Bank of Saurashtra (2008) and State Bank of Indore (2010). But last year, it merged the five remaining associate banks in a single stroke. Buoyed by the initial success of the move, the government is gearing up to create four-five large public sector banks, or PSBs, of global size. It has asked NITI Aayog to come out with the strategy for the plan that will, if it goes through, revolutionise Indian banking. If one leaves aside the 25-30 per cent share of the SBI merged entity in PSB deposits and advances, India has 20-odd PSBs where match-making will happen. These PSBs have deposits of Rs54.93 lakh crore and advances of Rs36.88 lakh crore. So, effectively, there would be consolidation among banks accounting for 45-50 per cent of the industry's deposits and advances. "It's quite huge by any yardstick," says the CEO of a public sector bank.
Merger Strategy
The approach proposed for India is similar to that followed by Malaysia, where the government, and not market forces, identified both acquirer and acquired banks. The conditions in India are also similar to that in Malaysia after the currency crisis when there was a sharp deterioration in asset quality, capital shortage and extreme fragmentation.
But experts here are divided about the timing of the move. The economy, say some, is going through a difficult phase. The corporate sector is under stress due to over-leveraged balance sheets and banks are facing possibly their worst profitability crisis due to rising non-performing loans, capital shortage and poor credit growth. "The PSBs are facing multiple challenges, especially in digitisation and mobile banking," says the CEO of another PSB who doesn't want to be identified. His worries are understandable. The PSB pack, apart from SBI, has missed the digitisation bus and is struggling to put together a strategy to tap new-age customers. The business mix, with high proportion of corporate loans, is also lopsided. But there is no shortage of backers for the merger plan too. "This is the right time. If it doesn't happen now, it will never take place," says Siby Antony, a former Executive Director of IDBI who now heads the asset reconstruction arm of Edelweiss Group. Jaspal Bindra, who once headed the London-headquartered Standard Chartered Bank's Asia operations, says in the long run, it is clearly the right way. "In the short run, it may bring some pain," says Bindra, now the chairman of Centrum Group. "There is never going to be a good time. As the country grows, the credit appetite has to grow. We need well-capitalised institutions for meeting future credit requirements," he says.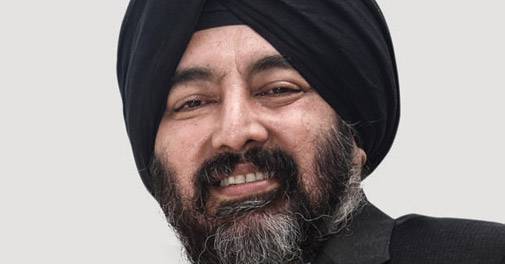 The Challenges
The government is apparently buoyed by the success of the SBI merger. "The finance ministry asked us to send a note on how we went about merging the banks," says a senior SBI official. But experts say the SBI merger was easier as the five merged banks were always subsidiaries and mirror image of the country's largest bank. They had a common IT platform and similar treasury operations. The top management also came from a common pool and SBI chairman was also the chairman of the associate banks. "It would be suicidal to go ahead solely on the basis of the initial success of the SBI merger," says a consultant. The PSBs, excluding SBI, are an entirely different animal. They have different IT platforms, work cultures, brands, business focus, policies, geographical presence and treasury operations. Also, their chairman and other members of the top management come from outside.
The Options
The mandarins at NITI Aayog are studying different approaches. These include large banks merging with mid-sized/small banks, merger of weak banks, and combining banks in one geography or even across regions. "It has to be a combination of all approaches," says a consultant. The reason is simple. There are simply too many variables involved. For example, not all large banks are in the best of health financially. Bank of Baroda, Bank of India and Central Bank are facing huge asset quality and profitability challenges. In fact, two large banks, among the top 12 in terms of assets, are under the Reserve Bank's Prompt Corrective Action, which involves lending restrictions. "There is no perfect answer," says Bindra. He says merging banks in a particular geography will create more redundancy than merging, say, a North Indian and a South Indian bank.
The merger between banks with common IT platforms as a starting point could be simpler. The most difficult will be the merger of a weak and a strong bank as it will burden the latter. "The geographical complement (North and South) looks the best way forward from the point of view of both clientele and employees," says Bindra.
The Opportunity
There is also a debate about the aims the government is trying to achieve. Clearly, the target should be to not only fix short-term problems but also address structural issues. Be it their lending processes, human resource systems or technology use, PSB practices are way behind that of private sector banks. Their business models, too, are identical, which reflects in numbers, whether it is asset quality or productivity or efficiency. "Over the last two-three years, the market share of PSBs has shrunk. They are gradually losing out to private banks and NBFCs," says a private sector banker. "Will they be able to stop the decline after the merger?" asks another banker.
That is why some say that the government should use this opportunity to create niche PSBs in SME, MSME, infrastructure, housing and retail segments. This will, of course, require a completely new thinking. The PSBs themselves will need huge management bandwidth, though some of them already have a unique franchise. For instance, Bank of Baroda and Oriental Bank of Commerce are strong in the SME segment, PNB has a good presence in agriculture and SMEs and HDFC Bank has good project finance skills.
Still, this may not be the end of their troubles. Niche institutions such as payments banks and small finance banks are adding to the competition. Similarly, two full-scale banks are following a disciplined approach and reaching out to the under-served.
Amit Kumar, Partner and Director at BCG, says the most important aspect of any merger is employee morale, slowdown in business and productivity. The management should ensure talent retention and reduce uncertainty about workforce redeployment, he says. That is why these mergers could be an opportunity for PSBs to overhaul their human resources practices and the performance management system where, at present, there is no concept of rewarding performers. Even the chairmen come from outside. "You can keep evaluating staff performance but what about the compensation and rewards?" says a PSB banker. The government should step in to introduce variable pay, ESOPs, etc.
IT integration will also be important because of changes technology has brought about in the industry. Banks with different IT platforms will have to either consolidate under one IT vendor or retain their IT platforms and opt for plug-and-play. "In today's environment, technology integration is a lot more easier than what it used to be earlier," says Rajashekara V. Maiya, Associate Vice President & Head, Finacle Product Strategy, Infosys.
This could be a big opportunity for PSBs to relook at legacy IT systems that are based on the concept of bank branches in a world that is gradually moving from branches to mobile banking. "The banks are today putting emphasis on channels, real-time transactions, seamless banking across channels and omni-channel strategy. API-based interactions are taking place," says Ramaswamy Venkatachalam, Regional MD (India & South Asia) at FIS, which set up the IT platform for Bandhan Bank, India's youngest full-fledged bank. Venkatachalam says PSBs can use this opportunity to revaluate their strategy for funding IT, whether to take the capital expenditure route or the operating expenditure route (which basically involves leasing). "At the end of the day, the whole exercise (merger) is for conserving capital and efficient use of capital. The banks can easily leverage somebody else's capital," says Venkatachalam.
If the mergers go through, India will get half-a-dozen banks with global size. SBI is already among the top 50 global banks after the recent mergers in terms of assets. Expert say there are very few government banks in the world that are global, though China has large banks that do international business through subsidiaries in Hong Kong. Indian banks, especially PSBs, could easily serve Indian companies abroad, but to make a mark in the international market, they will have to do a lot in terms of hiring talent, gaining experience in sophisticated products, innovation, risk management, compensation and incentives. It's a long road ahead. "Size is where the government is working. The clientele objectives will have to be handled by the banks," says a foreign banker.
However, size has its hazards too. Imagine half-a-dozen banks controlling over half the banking assets. Globally, banks and governments learnt the perils of creating banking behemoths the hard way when stress in the financial sector triggered the 2008 global financial crisis. Many banks went either bust or bailed out by government from taxpayers' money. Are we creating our own 'too big to fail' entities?

@anandadhikari