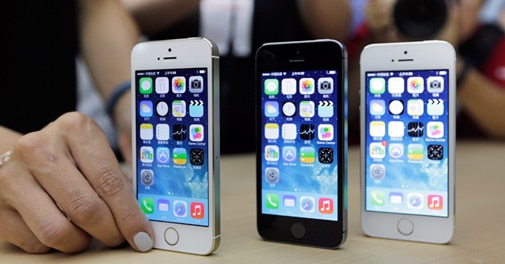 Global smartphone sales crossed 282 million units in the last quarter of 2013, propelled by two-fold growth in India-the highest sales expansion among countries.
Worldwide smartphone sales rose 36 per cent in the October-December quarter of 2013 and accounted for 57.6 per cent of the overall mobile phone sales in the last quarter, up from 44 per cent year over year, research firm Gartner said on Thursday.
"With a 166.8 per cent increase in the fourth quarter of 2013, India exhibited the highest smartphone sales growth among the countries tracked by Gartner," the research firm said in a statement.
Latin America saw the strongest growth among all regions (96.1 per cent) in the fourth quarter, it added.
China also contributed to worldwide smartphone shipments as sales grew 86.3 per cent in 2013.
"This increasing contribution of smartphones was led by growth in Latin America, Middle East and Africa, Asia/Pacific and Eastern Europe, where smartphone sales grew by more than 50 per cent in the fourth quarter of 2013," Gartner said.
For the entire 2013, smartphone shipments totalled 968 million units, registering a growth of 42.3 per cent from 2012.
Globally, total mobile phone shipments rose by 3.5 per cent to 1.8 billion units last year from 1.74 billion in 2012.
For the October-December quarter, users bought 490.3 mobile phones, an increase of 3.9 per cent compared with the same quarter in 2012.
"Smartphone sales accounted for 53.6 per cent of overall mobile phone in 2013 and exceeded annual sales of feature phones for the first time," Gartner said.