Earlier this year, Apple announced the iOS 10 update at the WWDC 2016 developer conference in San Francisco, which has been available as a public beta version but the final build will finally roll-out tonight. This new build can be downloaded via an over-the-air update.
Here's a look at the new and interesting features from the new update:

SIRI IS THE STAR


Apple made a big move by allowing third-party developers to incorporate Siri into their apps. Siri has also been introduced to Mac. This means you can now connect Siri to the apps that you use most frequently. What's big is now you can use Siri on your Mac books and Macs. Siri can also type Whatsapp messages on command. The voice assistant can do more on the Apple TV. Yes, you heard it right! Now you can run voice searches for RomComs from the 90's or play videos from YouTube.

MORE LOCKSCREEN FEATURES
Apple's 'raise to wake' will wake the phone when it is picked up and go to the Home screen. This feature will also influence the Apple Watch on the iOS. The onscreen notifications have become interactive in a way where the user can use the 3D touch shortcuts to reply to a message without leaving the lock screen. The Control Centre has also been redesigned for convenience.

INTERACTIVE iMESSAGES

The new iMessages look a lot similar to what we're used to on Facebook's Messenger. The user can send stickers and GIFs within the application. With the support of third party applications, the potential is limitless. You could even use Apple Pay if the tech giant introduces it in India. Other than that, users can do a lot more like booking a table at their favourite restaurant.
PHOTOS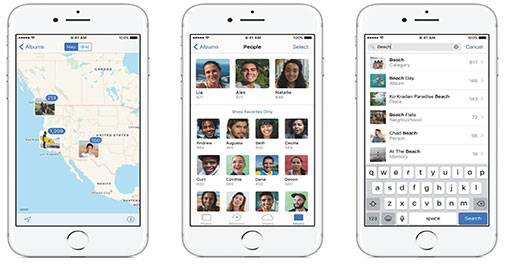 Apple is using Artificial Intelligence and image recognition technology into its photos app so it can quickly organize photos for object recognition search, and also automatically identify trips in your camera roll and create short collections.
MAPS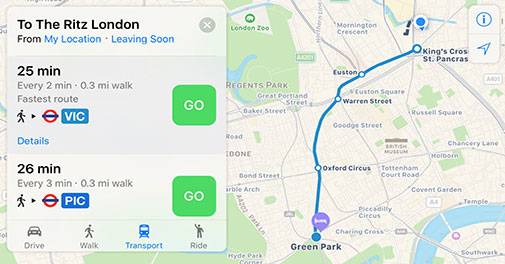 Maps have gotten much better with this upgrade. It looks sharper and easier to use. You can slide upwards from the bottom of Maps and you get suggested destinations. If you normally go to work at this time, then your workplace will be recorded. Another location may be drawn from a calendar appointment for this time. You can even sub-filter destinations and locations. Like Google Maps, Apple will also take traffic into account.
APPLE MUSIC
The redesign of this app is visually appealing and you can now get the lyrics of your 'favourited' songs.

VOICEMAIL OR VOICE TEXT?
With this update you can now read your voicemails instead of listening to them. They have also pledged to work with third-parties to provide more information on voicemail spammers so that you can be warned.

The much talked about iOS 10 update will be available on the following devices:
1. iPad 4 and later (ie, iPad 4, iPad Air, iPad Air 2, iPad Pro (9.7in and 12.9in)
2. iPad mini 2 and later (iPad mini 2, iPad mini 3, iPad mini 4)
3. iPod touch 6th generation
4. iPhone 5 and later (iPhone 5, iPhone 5c, iPhone 5s, iPhone 6, iPhone 6 Plus, iPhone 6s, iPhone 6s Plus, iPhone SE)