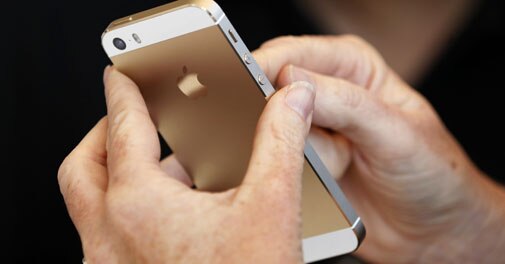 iPhone 5S. Reuters
The next level of iPhone from Apple is likely to sport a solar-charging sapphire glass screen. News and technology websites have cited analyst Matt Margolis' financial blog on a website for the likely innovation in iPhone 6.

Apple also has filed solar patents that will allow the company to power devices through solar cells.

In November 2013, Apple had announed it would set up a production facility in Mesa, Arizona with GT Advanced Technologies in a deal worth $578 mn. Later, GT Advanced Technologies said it would make sapphire glass for Apple at the plant in 2014.

Apple uses sapphire in the touch ID fingerprint sensor on the new iPhone 5S. The firm does not use Sapphire in iPad Air or retina iPad mini.

iPhone camera lenses also use sapphire which is increasingly being used as a screen material in prototypes and high-end phones.

If Apple comes up with the solar-powered screen on iPhone 6, it would lead to the extension of the premium smartphone's battery life and add a glaring feature to the range of Apple iPhones.