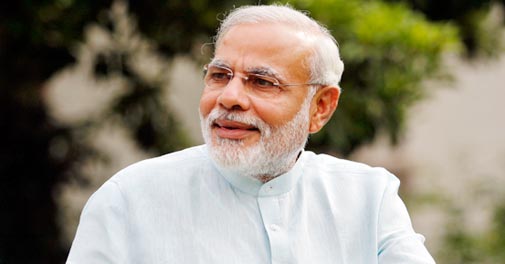 Narendra Modi
Narendra Modi is known as a business-friendly politician but whether he has any well-defined policies in mind to promote start-ups is not yet known. Gujarat has plenty of industry but the state does not have a great record in terms of the number of successful new companies spawned, compared to that of cities like Bangalore, Mumbai, Pune, Delhi or Hyderabad. "While Gujarat is good at traditional businesses, the state lacks ventures in new technologies. Modi should look at more holistic growth," says Tonmoy Shingal, Co-founder and Chief Operating Officer of Mettl, an online assessment solutions company for technical and psychometric skills.
Most start-ups feel the media has done a great job of informing people about each political party's agenda and tracking the parties performance at delivering on the promises made. "Unlike before, we have better knowledge of what a political party promised in its manifesto and what was actually delivered," says Shingal. Himanshu Aggarwal, Co-founder and CEO of skill-assessment start-up Aspiring Minds says, "I don't want to endorse any political party but all I expect is the new government will make changes through solid policy measures, to make things easier to both entrepreneurs and investors. No knee-jerk reactions."
What entrepreneurs care about is the stability of the next government , no matter who is heading it. "I am very neutral about who comes to power. The media has made sure that the next government has the checklist ready on what people want," says Sumesh Menon, co-founder and CEO of mobile technology startup U2opia Mobile. "No one can now brush aside issues like corruption and economic growth under the carpet."
So here is a checklist for the next government on what start-ups hope for:
Subsidised real-estate
Finding an office in a prime location is becoming impossible for most start-ups in metro cities. "When we were small, we went looking for office space, but either it was too expensive or the affordable ones were at very far flung places," says Shingal at Mettl who operates from Gurgaon. The National Capital Region - a vast area including Delhi, Gurgaon, Noida, Ghaziabad and Faridabad is a growing start up hub - but it does not have the infrastructure to support start-up offices. In stark contrast is Bangalore, which has Software Technology Parks (STPs) where office space is cheap and start-ups which are exporting software get tax sops. The roads leading to developing areas like Sohna Road are poor so it is difficult to employ people from there. Start-ups suggest setting up more co-working spaces with reliable internet services that could be highly subsidised by the government. "There could be commitment from start-ups to pay back once they reach a certain scale," says Menon of U2opia Mobile.
Affordable hiring
A five-people company could become a five-thousand people company, if it has the resources to scale up its business. At the growth level, there is no bigger resource that can fuel the growth of a start-up than talented people. But start-ups are often not able to afford well qualified people in India where most are averse to risking their careers, unlike their counterparts in countries such as the US or Israel. Start-ups want the government to make it easier for them to hire quality and experienced talent. Reducing the income tax charged for those who choose to work with start-ups can help start-ups give net salaries comparable to those of large companies. "If incentives at the income-tax level are given, we can compete with large companies on the in-hand salary level, without bleeding," says Menon of U2opia. The Indian government could learn from Singapore which pays half the salary of the initial employees of a young start-up company, if it qualifies as a start-up the government wants to back.
Friendlier Banks
While early stage funding is picking up in the country from accelerators and early stage funds, start-ups want banks to open up to them. Currently, banks are too tight on lending to start-ups. Interest rates are as high as 15 to 16 percent. "Early on when we tried to get bank funding, they were finally ready to give us only 20 per cent of the amount of cash we had in our bank account. That was too little, as compared to what we needed," says Shingal of Mettl. In Singapore which is high on start-up activity, the government runs schemes where, if an entrepreneur is able to raise some bit of funding from an investor, the government doubles it with low-cost debt.

Support for cross-border M&As
There is very little M&A happening in India with respect to big companies acquiring start-ups. More of such M&As happening can be a booster shot for start-ups in India. More M&As precisely means more exit options for both entrepreneurs as well as investors. This in turn means more success stories which will inspire more people to turn entrepreneurs. "The government should promote policies to promote cross-border M&As, as the depth of industries is much thinner in India, as compared to countries like US or UK. Companies in the US are extremely tech-savvy and have the network to scale the startup company to other parts of the world, thus unlocking its maximum potential," says Shingal of Mettl.
Easier access to government:
Himanshu Aggarwal, Co-Founder and CEO of Aspiring Minds says a lot needs to be done in the ways government bodies like the Registrar of Companies (RoC), Tax or Provident Fund departments deal with entrepreneurs. "It is very cumbersome and can be streamlined." Government bodies like Indian Trade Promotion Organisation (ITPO) are tuned to supporting traditional businesses not new and emerging sectors like technology and related areas. "Right now, there are no organisations that can help us take our product global. Small companies need a lot of support," says Aggarwal.
Easy investments
One of the biggest area of improvement, start-ups say is to simplify foreign investors investing in start-ups here and Indian start-ups investing in other geographies to build business there. Currently, most foreign venture capitalists choose to invest in Indian start-ups through the FDI route, through their Mauritius entities to save taxes.