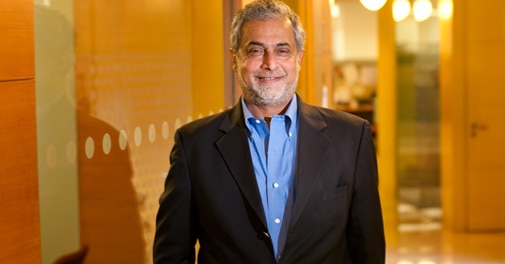 Bhaskar Pramanik, Chairman, Microsoft India
Bhaskar Pramanik, Chairman, Microsoft India lists out five top issues that he would like Modi government to focus on:
1. Taxes:
a.Promote a tax regime that is stable and remove retrospective tax implications
b. Reduce tax disputes by implementing advance pricing agreements, accelerating mutual agreement procedures and implementing the cost plus methodology of tax on captive development centers.
c. Implement GST and abolish VAT.
d. Make the tax structure simpler.

2. Ubiquitous technology for inclusive growth:
a.India's inclusive growth will come through wider technology adoption which needs large scale Internet connectivity, fibre-optic penetration and use of innovative technologies like TV white spaces. This is in line with BJP's manifesto as well. Building a regulatory framework for the use of TV white spaces, WiFi and other such technologies is important.
b. Data analytics and big data can effectively transform India's e-learning, health, financial inclusion and e-governance. For this, the government needs to incentivize building of data centres at scale
3. Education:
a.Digital literacy in education as a mission mode project (as stated in the election manifesto) will help create a competitive work force and employability for the youth
4. Foster innovation and entrepreneurship for SMB through better and smarter use to technology

5. Local manufacturing: Encourage local manufacturing - through cheaper power, scalable infra, one stop regulatory clearances, long term tax incentives. And free market competitive framework for local manufacturers. Protectionist measures like preferred market access do not encourage manufacturing."

(As told to Sunny Sen)