What the sprawling mansion, Villa Les Cedres , represents is opulence, a rich history and a lifestyle fit for kings - quite literally. This 187-year old mansion, located in the sunny shores of Saint-Jean-Cap-Ferrat in South of France, was once the holiday home for Belgium king Leopold II. The villa stretching for 18,000 sq ft is now up for sale for 410 million USD or Rs 2671 crore.
The house boasts 14 bedrooms and gardens dating back to 1900s that are frequently included in lists of top gardens of the world. The gardens are home to 14,000 plant species, a third of which are in the open garden, while the rest are in the property's 25 greenhouses. There is one vast man-made pool that that houses Amazonian lily pads.
One would not be surprised to know that the mansion is furbished with ornamented chandeliers, a library that includes 3,000 books on plants, ceiling-to-floor paintings, ornate French doors, panelled sitting rooms and decadent furnishings, along with a bronze statue of Athena, a 300 year old olive tree, and a 1640 edition of a botanical manuscript.
A sitting room in the ground floor is adorned with sigils of King Leopold II, large wood and marble fireplaces and portraits of the king's mistress, Blanche Delacroix.
The villa was built in 1830 as an olive tree farm but was eventually bought by King Leopold II in 1904. The property was then refurbished by the king.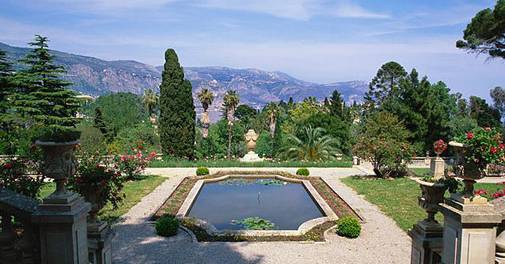 Villa Les Cedres has a rooftop terrace with balconies running along the borders, overlooking the nearby town of Villefranche-sur-Mer and towards the Alps.

If the buyers scoop out the astounding asking amount, Villa Les Cedres would be the most expensive house sold. The most expensive house sold till now is a property in Los Angeles that fetched a cool 350 million USD.