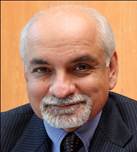 Ajay Nanavati, managing director of 3M India, says the budget needs to build a positive and healthy business climate and address issues related to infrastructure.

Given the current challenges, what, in your opinion, would make for a good budget? What measures or proposals would you like to see?
I would like the Budget to reinforce the recently introduced measures to boost investor confidence and attract much more foreign direct investment (FDI). We need to build a positive and healthy business climate and address issues related to infrastructure to regain investor confidence. Recent developments related to FDI are a step in the right direction. On priority, the government needs to outline a credible fiscal deficit reduction plan built around divestment and reduction in overall government expenditure.
Given the constraints the government faces in raising revenue, do you see a case to increase income tax rates on the rich?
In a country like India, with huge income disparities, surely that must be on the table. However, a fine balance between the following factors cannot be overlooked:
Increasing the tax burden and expanding the tax base: For a country with population of more than a billion, only a minimal three percent paying taxes, the government relies heavily on corporations for tax revenue.
Short-term wins versus long-term structural changes to ensure wider tax base and higher compliance.
Appropriate disincentives for non-compliance.
A stable tax regime, no wild swings in approach or incidence of tax. We need to rebuild confidence through a consistent tax regime.
Quick introduction of the Goods and Services Tax to rationalise and bring uniformity to the indirect tax structure.
If the budget does not meet expectations, do you fear that business sentiment would once again dip?
Given that this Budget is in the very capable hands of the very same person (Finance Minister P. Chidambaram) who engineered the dream budget in 1997, and given his background, experience and track record, I feel he has the right credentials to put India back on the growth track. I am confident this budget will attempt to address several key issues that confront our country today.
Specific to your sector, what could the current budget do to improve conditions?
Investment in infrastructure is crucial in developing any economy. Bringing back the momentum in this sector is crucial and hopefully the budget can provide some incentives to do that.
With the auto industry nursing its low growth rate, rising fuel prices, inflationary trends, swelling interest rates, it remains to be seen what Budget 2013 has to offer to the auto sector. A reduction in customs duty to a more nominal rate and reduction in interest rates could be the boost this sector needs and could drive it back into high gear. Due to its deep forward and backward linkages with several other segments of the economy and the consequent multiplier effect, it would not be out of place for the industry to expect a clear long-term strategy for the auto sector through the Budget.
Allocation towards primary health care should continue to be a priority. By incentivising penetration, funding social entrepreneurs in the health-care space and upgradation of existing health-care services and through public-private partnerships, we should aim for better health-care outcomes.
While 100 per cent FDI in multi-brand retail is a positive development, it is crucial that infrastructure supports the realisation of this legislation. As per the World Bank, India still ranks very low in terms of ease of doing business, despite the recent regulatory relaxations. The government must introduce confidence boosting measures to ensure India is the preferred investment destination of foreign and local investors.
Similarly, monetary and fiscal policy must encourage a stable exchange rate regime so that businesses can plan better.
Which budget, in the recent past, do you remember as having been a good one?
Finance Minister
Chidambaram's
1997 dream budget has not been replicated in over a decade. There is no better time than now to do an encore, so as to boost confidence for the government. While economic growth is expected to drop this financial year, I am hopeful that the finance minister will be successful in building Budget 2013 to be forward-thinking, aimed at a revival of the economy and one that will fuel growth across all levels and sectors. Growth is key to any economic revival and I sincerely hope the Union Budget will lay the foundation for the economy to bounce back to an eight per cent plus growth rate.