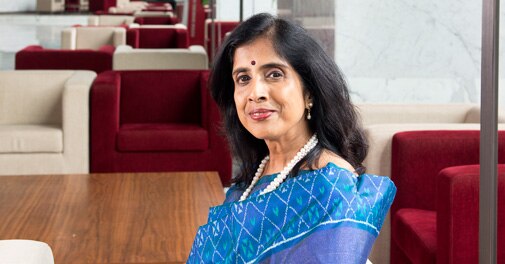 Kotak Mahindra Bank President, Corporate & Investment Banking Shanti Ekambaram
MPW 2014: REPEAT WINNER

Shanti Ekambaram, 51, President, Corporate and Investment banking, Kotak Mahindra Bank
For most banks lending to companies, 2013/14 was quite bad. Kotak Investment Bank (KIB) was an exception, though. Shanti Ekambaram helped KIB make 17 deals worth $2.7 billion (Rs 16,135 crore).
MPW JURY:Shanti Ekambaram stands out as a role model
By December 2014, however, equity markets were on an upswing and KIB had already started preparing on the expectation that India will look progressively better. "We structured the team, invested in products and distribution, participated in the deals in the market, laid the groundwork," says Ekambaram. Akhil Gupta, Vice Chairman, Bharti Enterprises, attributes Kotak's success to Ekambaram's abilities.
"Her leadership style, firm decision-making, being demanding on herself and her team, and being very effective and motivational with her persuasive soft skills has helped resolve very complicated situations with ease and flair."
FULL COVERAGE:India's Most Powerful Women 2014 | BT's first Women Issue