The rumour mill churned. Spending on marketing had been trimmed, many employees had started leaving, some long-timers stayed on, hoping things would turn. Then on New Year's Eve, as festive fervour gripped the beer-guzzling city of Bangalore, Sumit Jain, Co-founder and CEO of online real estate and property search company CommonFloor, asked a co-worker to email some documents to classified advertising firm Quikr. It was all over. CommonFloor would be acquired.
"We have seen huge amounts of funding going into lots of companies in 2014 and 2015, some a little recklessly"
Before a townhall the next week, on January 8, Jain was prepped by his communications team - a list of 35 'likely questions' to expect from employees. He knew most answers. He was one of the earliest to bet on India's consumer Internet sector. CommonFloor started in 2007, the same year as Flipkart. Like most new economy founders, Jain was aggressive, passionate, and appreciated ideas. By 2010, he was talking of a "clear visibility" in making "$100 million in topline over the next five years". On question-and-answer website Quora, he would jump in to promote his workplace. "We, at CommonFloor, give MacBooks to everyone in the engineering team," he once wrote. Someone asked if CommonFloor was a good place to work for a software engineer. "Dude, it is not just good, it is awesome. Just to make you more comfortable, the CommonFloor leadership team has more computer science engineers than MBAs."
In the town hall, around 4.30 pm, memories may have flitted through his mind. Jain found himself addressing job security. "No one is losing jobs. Just stay put, keep working," he assured.
It turned out to be different. Within a week after the acquisition announcement, many C-level executives werent seen in the office. The company had about 650 employees in Bangalore. According to an employee, only about 250 - mostly engineering and product teams - found a role in Quikr. The three-floor office in Bangalore's Indiranagar shut down mid-March. "Our integration process is still on and while we cannot confirm exact numbers as yet, the number you have quoted on the people being absorbed at Quikr are far lesser than the actual number," a Quikr spokesperson says.
CommonFloor raised $15 million in January 2015, but could raise no more. Different reports alluded to monetisation problems. The company was running out of cash and New York-based hedge fund Tiger Global Management, a common investor in both CommonFloor and Quikr, is rumoured to have stitched the deal. A CommonFloor executive, who did not want to be quoted, says that the company had enough money in the bank but the market was tough and no one knew how long it could take to build a business in India. The merger appeared like a good idea and every investor, not just Tiger Global, played a role.
Quikr is better capitalised. Because of its aggressive advertising, it is better known, too. The Quikr spokesperson says that there were "great synergies" between both Quikr and CommonFloor businesses. At the time of signing the deal, Quikr had about 10 investors and CommonFloor had about three. "While it helps to have common investors, we were in touch with each other six months before," a joint clarification from the two companies states.
The developments, nevertheless, left many bitter. An employee wrote on Quora: "Thanks to the large VC firm for brokering such a brutal deal full of bloodshed and grief. Keep brokering more such deals and talent will shy away from working for start-ups fearing job security."
The CommonFloor saga is just one of a series of incidents that has painted the $17-billion Indian e-commerce segment in less flattering light. In July last year, Housing.com's board fired Co-founder and CEO Rahul Yadav as his behaviour was "not befitting of a CEO and is detrimental to the company". Known to be brash, Yadav reportedly spent more than Rs 100 crore on an advertising campaign. The company continued to battle cash burn and by the year-end, laid off nearly 800 employees.
During the same time, the hot food-tech sector started cooling. Restaurant aggregator TinyOwl scaled back operations in many cities and fired employees. One of the co-founders, Gaurav Choudhary, was famously held hostage for 48 hours by employees in Pune who demanded settlements. Zomato and Foodpanda, the larger of India's food-tech battalion, let go of at least 300 people each. In Bangalore, food-tech firm Dazo shut operations. SpoonJoy, a company with investors such as Sachin Bansal and the backing of SAIF Partners, sold to hyperlocal grocery and fresh food delivery company Grofers. But then grocery delivery companies themselves ran into trouble. Grofers reportedly shut down operations in nine cities and this February, PepperTap closed operations in six cities and laid off 400 employees as the "short to mid-term investment climate outlook" demanded the company focus on "depth rather than breadth".
These were worrying signals. The party was gradually coming to an end after the giddy times of early 2015 when almost everyone raised insane venture capital, private equity and hedge fund money at valuations that increasingly look difficult to justify in 2016. Investors have turned cautious. And the funding tap isn't flowing easy either. One of the biggest signals of the valuation bubble deflating came in February this year. A Morgan Stanley mutual fund (Institutional Fund Trust Mid Cap Growth Portfolio fund) marked down the value of its stake in India's highest valued start-up Flipkart by 23 per cent in the quarter ended December to $59 million from $77 million in September 2015. It is a 27 per cent mark down when compared to the June quarter. That suggests Flipkart's $15 billion valuation has been hair cut to $11 billion.
This, and incidents such as CommonFloor needled market watchers and start-ups with several lingering questions. Are Indian companies raising capital from the right investors? Are they raising quality money that comes with the mindset of long-term value creation? Are businesses even thinking about 'fundamentals' that create long-term value and wealth? Is the great Indian start-up bubble, which has now floated more than 19,000 companies, pricked?
2016 is the year for a reality check. One that shatters many myths.
Myth 1: Always, a greater fool
The investment momentum in Indian start-ups rocketed over the past five years. According to a Grant Thornton report, investment values increased at a CAGR of more than 57 per cent between 2011 and 2015, while investment volumes grew over 62 per cent. PE activity in 2015 touched an all-time high - investments totalled 1,049, over 600 of them in start-ups. The stars of Indian e-commerce became super stars. Flipkart and Snapdeal as well as taxi aggregator Olacabs raised funds in excess of $500 million. Paytm, Zomato, Quikr and ShopClues became unicorns - with valuations of more than $1 billion. Even when losses for some of these start-ups mounted, VCs played along, presenting more money and gifting higher valuations. Losses for Flipkart more than doubled in the year ended March 2015 to Rs 837 crore. Jasper Infotech's (Snapdeal) losses doubled, too, to Rs 265 crore in 2014. One97 Communications (Paytm) entered the marketplace business in 2014. It went from profits of Rs 6 crore in 2013/14 to a loss of Rs 372 crore in March 2015.
Mahesh Murthy, Managing Partner of Seedfund, an early-stage venture firm, felt the forces driving investments and valuations in e-commerce and food-tech was the Greater Fool Theory, or in his words, the "Topi" theory - the idea that investors can get into a company, pump it up, and dump it onto somebody else's head.
2015 was the time for hedge funds like Tiger Global to roar. According to Grant Thornton, Tiger Global's investments in India nearly tripled to 35 by 2015. In 2014, it had just 13 investments. When hedge funds wrote big cheques, pressure built on the venture capitalists to invest. "FOMO (fear of missing out) drove a lot of investments. The theory was 'baad mein Gabbar ayega' (Gabbar would arrive)," says Sahil Kini, Principal at Aspada Investments, a venture firm, mouthing a fork-full of pasta at a small SDA Market joint in Delhi. By Gabbar, he meant the hedge funds.
The result: start-ups of all shades cashed in. The 'me-too' models as well. Look at the long tail of food-tech companies, for instance. Just the ordering and delivery segment had nearly 10 established players at one time, including Foodpanda, Zomato, Swiggy, and TinyOwl. Nevertheless, TinyOwl managed to raise $27.67 million in four rounds from four investors before burning it all up.
The capital cycles shrunk as well. Grofers, for instance, went from Series A to Series C in nine months - between February 2015 and November 2015, it raised $165 million from investors such as Softbank, Tiger Global and Sequoia Capital.
While there was still euphoria in the Indian start-ups landscape in 2015, worrying signals surfaced from the Silicon Valley. Analysts questioned the business models of posterboys such as Twitter and online file sharing company Box. The values of some unicorns got marked down. Worse, the public markets discounted the valuations private tech companies commanded. Payments company Square, for instance, was valued at $6 billion in 2015 in private financing. The value halved when it went public in November. Other tech stocks tanked - Chinese e-commerce gorilla Alibaba, Box, dating company Match, and wearables firm Fitbit are all trading below their IPO price.
In a few months, this sentiment made its way to India as well. Realisation set in. Each of the e-commerce sectors, just like food-tech, had a long tail. In the grocery vertical, over the past three to four years, about 60 multi-city start-ups and six prominent ones that included BigBasket, Grofers and PepperTap, mushroomed. China, in comparison, has three prominent players, according to Morgan Stanley Research - Alibaba, Yihaodian, and Fields China. In fashion, there were at least 10 established names, including Myntra, Jabong, Yepme and Limeroad. China has two, vancl.com and Meilishuo. Similarly, there are five prominent players now in the Indian furniture e-tailing category: Pepperfry, Urban Ladder, FabFurnish, Homelane, and Livspace.
"Flipkart may be running out of options to maintain $15 billion valuation"
But as Business Today mentioned last year, it was clear that each sector would end up supporting just one winner - that's the nature of the Internet markets where the winner takes all. That party - of lofty valuations, of raising fast money, of chasing reckless growth at any cost - started winding. The "Topi" Mahesh Murthy talks about has few takers.
"The greater fools seem to have vanished," Murthy says. "You could say people have been investing in e-commerce and food delivery more to sell shares in the companies than to actually sell products to consumers," he adds, rather sarcastically.
Vanishing fools imply consolidation of the market, like in the case of CommonFloor, as well as shut downs. Closures have come in all shapes and sizes. Mypacco, a logistics company that provided courier services to retail customers, started in Mumbai in 2014. But soon, it was burning more money than it earned. While it started making Rs 25 lakh a month in revenues mid-2015, it spent Rs 35 lakh per month. The company initially downsized and slowed growth, closing operations in Delhi, Noida and Surat. Then in November last year, it shut down the Mumbai business, too. "The retail model needed a lot of initial capital, which we did not get," Mukesh Agarwal, a founder of Mypacco, says.
The curious case of OYO Rooms acquiring smaller rival Zo Rooms is another instance of the vanishing fool theory. This story is both tragic and intriguing. OYO and Zo operated a network of branded hotels and were playing the capital game, trying to sink each other. Both had big backers - While OYO is funded by SoftBank, Zo was backed by Tiger Global. But then, OYO raised a Series B round of $100 million in August 2015. The same month, Zo could only raise $32 million. Tiger Global did not want to fund Zo any further, a market watcher says. Its best case was to sell it to the bigger rival. In the case of distressed assets, common investors often try to consolidate the market to retain the value of their investments and avoid a write-down. OYO, according to the insider, agreed to a consideration of 6 per cent of the company's valuation of $400 million if Zo met the targets Ritesh Agarwal, CEO of OYO, set. Surprise! Zo ran out of money - even before the targets could be achieved. It stopped functioning. The transaction couldnt close. "How would you buy or merge a company that does not exist anymore?" asks an investor, who did not want to be named. "The fact that Zo has shut down makes it a distressed asset. The question is: what would a buyer want to pay in a distressed asset?" A spokesperson for OYO says that "at this point we do not have any comments to offer". Zo founders did not respond to messages left on LinkedIn.
Deepak I. Shahdadpuri, Founder and Managing Director of DSG Consumer Partners, invests in consumer businesses and was an early investor in OYO Rooms. He sold his stake to SoftBank during the company's last financing round. The positive thing about the slowdown, he says, is that one would see a lot less money chasing the same businesses. "The negative side of the slowdown is that there was a period when I could sell my company at a healthy premium very quickly. That may fade away."
Some well-capitalised investors, meanwhile, are refusing to participate in the future rounds of their portfolio companies, or are exiting. Helion Ventures, an investor in Flipkart, sold its stake a year ago. What motivated it to exit? "We could invest elsewhere and generate a higher return," Sanjeev Aggarwal, Senior Managing Director of the firm says. "Also, we are early stage investors. They don't invest at those valuations."
Accel India, one of Flipkart's earliest investors, reportedly sold part of its stake during the last financing round of $700 million in July 2015. "What does it tell you? It tells you that the person who knows the company more than anyone else doesnt believe there is any further upside," an investor who did not want to be quoted says. The person he is referring to is Subrata Mitra, the first investor and outside board member in Flipkart. Accel said "no comments" to a questionnaire e-mailed by Business Today. Separately, Mitra did not respond to a questionnaire either.
Long before the Morgan Stanley mutual fund marked down Flipkart's valuation, market watchers had been warning this was coming. The company's late stage investors, they said, could run out of exit options since a public market listing appears fraught with risks. "Amazon does $107 billion in revenues and its market cap is 2.7 times its revenues. So if Flipkart is doing $2 billion in revenues, its market cap by the same yardstick should be closer to $6 billion than $15 billion. So, Flipkart may be running out of options to maintain this $15-billion valuation," Murthy of Seedfund says. In the year ended March 2015, Flipkart had revenues of Rs 9,537 crore, as per disclosures with the Registrar of Companies.
"I expect 2016 to be quite a bloodbath," Founder of ShopClues and automobile marketplace Droom Sandeep Aggarwal says, his voice booming on the telephone line. "The top 10 per cent of the companies who were the biggest beneficiaries of irrational valuations, and those who raised three-ten times of what they needed, will see a significant correction in the second half of 2016."
Myth 2: The playbook is just GMV
In April 2015, BT met Snapdeal's Co-founder Kunal Bahl at his old office in Delhi's Okhla. He was explaining the changing market share dynamics of e-tailing. Snapdeal + Freecharge (its acquisition) was nearly "neck and neck" with Flipkart + Myntra, he said, and dropped a line: "This is market share by value, or GMV. There is no other metric."
The firm appears to have done a U-turn. It has stopped measuring success by GMV - its last disclosed GMV was $4.5 billion in August 2015. "We have not been tracking GMV even internally. The road to profitability is through transacting users and we pivoted towards it a few months ago," a spokesperson says. Snapdeal, including Freecharge and other companies in its 'ecosystem', now has over one million daily transacting users. "The metric of daily transacting users has been adopted by the company, as it is a good proxy measure of habit creation among users," the company says.
This shift from bragging about GMV growth is industry-wide. Flipkart no longer talks of it either, neither does Amazon. What's happening here?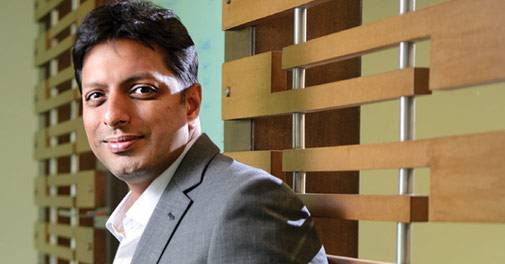 "We have the advantage of one of the best technologies that provides the most targeted way for sellers to market their offerings to customers"
To understand, we met ShopClues CEO Sanjay Sethi at his office in Gurgaon. In one corner of his room, is an arrangement of multiple Hindu god idols - Lakshmi, Krishna, Ganesh. Salt-pepper haired, he is wearing a grey tee and cargos. "Exam ka pattern change ho gaya (the pattern of the exam has changed)," he says in Hindi. Earlier, companies got high multiples for GMV, but starting late last year, investors are valuing the bottom line, too. GMVs nearly became the equivalent of the eyeball theory of 1999-2000 during the Dot-com boom and bust - investors funded any portal that had sizeable visitors.
Nevertheless, the deal for marketplaces is tricky: A better bottom line would come at the cost of GMV, and therefore, market share. "You sell an iPhone for Rs 8,000 discount. But you are selling a Rs 50,000 phone - that gave you high GMV. If you have a GMV of 50,000, your value is a lakh. You get a multiple of GMV," explains Sethi. But when this discounting goes, it will impact GMV because people will buy less. "But when your bottom-line improves, you will get better multiples on the bottom-line. This year people will give you money for the bottom-line," Sethi adds. ShopClues, according to Morgan Stanley Research, has the best capital efficiency - GMV to total capital raised - in the industry today, ahead of Snapdeal, Paytm and Flipkart.
Investors want e-commerce companies to reduce cash burn by stemming discounts, operational expenses and people costs. Nikesh Arora, President & COO of SoftBank, is one of the biggest dealmakers in the Indian Internet consumer play, with investments in Snapdeal and Ola. He thinks 2016 will be a year of execution. "We have seen huge amounts of funding going into lots of companies in 2014 and 2015, some perhaps a little recklessly," he had said in a meeting with Business Today in January this year. "Some of that would go away. Will that cause companies to fail? Yes, because you have to execute better to be there. Will you call it a bust or a rationalisation of the market? I prefer to say rationalisation."
Arora, at one point in the interview, said companies must demonstrate "islands of profitability" in 2016 - it is this message that is perhaps resonating with Snapdeal. "They (Indian e-commerce marketplaces) may have gotten on top of the first mount but if they want to win the battle and climb up the mountain, they have to go through that thinking of creating profitability and show us, investors, that they are able to take their ideas, create a set of profitable customers, profitable transactions. And this is the playbook - this is what they are going to be expanding on in 2016," he explained.
His portfolio companies were trying out premium products and services that are more margin friendly. Snapdeal, he said, has started offering faster delivery to specific customers to create a better experience and test if the customer continues using the marketplace. Independently, Snapdeal did not confirm this. Ola has introduced a higher priced product, Ola Prime; OYO Rooms started OYO Premium.
E-commerce players are also reducing discounting. Over the past six months, fashion marketplace Myntra has reduced discounting by 6 per cent. The company is optimising its supply-chain - delivery routes, for instance. "We are at a scale that is sizeable. At this scale, we need to get the unit economics right and there is a push to profitability. We are consistently reducing discounts and are improving selection; what brands are selling, how premium are those brands," CEO of Myntra Ananth Narayanan says. The company, owned by Flipkart but run independently, currently has a GMV of $550 million.
---
Will FDI help?
The government recently announced 100 per cent FDI in marketplaces. While it could attract foreign investments, the jury is still out on two "conditions" the government issued: one, an e-commerce firm cannot permit one vendor to generate more than 25 per cent of its sales and two, the companies cannot "directly or indirectly influence the sale price of goods or services." This implies that marketplaces cannot resort to below-the-cost discounting. This could take the sheen away from the e-commerce industry that has grown on the back of what many refer to as "bribing the consumer". Of course, this provides a level playing field to offline retailers. The 25 per cent rule doesn't impact pure-play marketplaces, but could mean short-term itch for companies which have created primary sellers.
---
Flipkart is trying to get leaner, too. In a meeting last year, CFO Sanjay Baweja told this writer that the company is focussing on eliminating inefficiencies. "Most of our process will be set right over the next 12-18 months. We will use a lot more automation in our processes," he had said. Payment systems, processing of data, the supply chain - all of these can benefit from the use of automation. E-mailed questions to founders Sachin and Binny Bansal weren't answered. Flipkart also did not respond to requests for interviews with executives such as Baweja. The companys spokesperson didn't take calls after an inquiry on the "tone" of this story. This was true of many other start-ups as well. This writer is bombarded with "requests" for coverage every day. But when it isn't about "soft" profiling, everyone runs for cover: calls aren't returned and texts on WhatsApp remain unanswered even as two blue ticks appear next to, "Hey, when is a good time to call?"
Meanwhile, much like Flipkart, even food-tech companies are using automation to cut expenses. Foodpanda said it has automated its food ordering platform: the placing of an order, the communication of that order to a restaurant, and the confirmation. "We have been able to reduce our operational cost by 60-70 per cent based on multiple things, automation being at the centre of it," says Saurabh Kochhar, Co-founder and CEO of Foodpanda India. The drive towards automation started in the middle of 2015 and the company let go of 300 people made redundant by automation.
"Open any website today and you will find half to one-third of the discounting that used to happen earlier," says Sudhanshu Gupta, Vice President of Business at Paytm. This writer met him at a watering hole in Delhi's Connaught Place. A Paytm-branded writing pad, which shouted "Go Big or Go Home" on the cover, lay nearby.
Paytm, known for its wallet business, started a marketplace in 2014 and poached Gupta from Flipkart, where he was the category manager for Computers and Accessories. The company claimed super fast progress. "In January, we had $4 billion GMV, of which 45 per cent was the shopping business," Gupta says, before explaining how asset-lite its marketplace is. "We don't own our warehouses. Nor have we created our own logistics network. We have been able to aggregate the best of the service providers, in terms of courier partners and third-party warehouses." New marketplaces have learnt from the mistakes of the older ones. The discounting is disguised as cash backs and is far less harmful. Cash back, which tie into Paytm's wallet business, helps retain customers. "The cash back also has significant contribution of the seller of the brand. We have a policy not to contribute to more than 50 per cent of the cash back," says Gupta. So if the cash back on a phone sale is Rs 100, for example, Paytm would contribute a maximum of Rs 50 and the rest is contributed by the seller.
Consulting firm KPMG works with most of the large e-tailers. Sreedhar Prasad, Partner at the company, says a reality check on "ecosystem bleed" is due. What does he mean? "Indian customers will not make e-commerce players profitable. They have to be profitable from the ecosystem; you need to have a reality check on where the ecosystem is making too much money," he says. By ecosystem he means companies that provide warehousing, last-mile fulfilment and payment gateway services among others. They may be minting money as marketplaces bleed. True, delivery companies are already feeling the heat. "Marketplaces are negotiating better rates for next year. They are asking for 5-10 per cent lower than the current price," Sanjeev Saxena, Co-founder of Ecom Express, a last mile logistics company, says. "The new rates will be implemented by June-July this year."
Another facet of the new reality is that companies are experimenting with new revenue streams. E-commerce marketplaces primarily earn through the commissions they make for every sale. Nevertheless, companies such as ShopClues have learnt from the likes of Amazon, which monetises intellectual property. ShopClues sells the point-of-sale system it developed to merchants, invoicing products and merchandising solutions. "It is freemium - free to begin with, but pay for a premium model," Co-founder Sethi says. About 15 per cent of the company's revenues are currently generated though such monetisation.
Myth 3: Indian firms for Indians
A social media skirmish erupted on March 25, 8 am. Flipkart's Executive Chairman Sachin Bansal tweeted: "Alibaba deciding to start operations directly shows how badly their Indian investments have done so far." It appeared like deliberate leg pulling.
Alibaba has invested in Flipkart's Indian rivals Snapdeal and Paytm but in March this year, Alibaba Group President Michael Evans met India's Communications and IT minister Ravi Shankar Prasad to express his interest in a direct entry into what truly appears to be a messy battlefield.
The aggressive Kunal Bahl came up with a scathing response to Bansal
Didn't Morgan Stanley just flush 5bn worth market cap in Flipkart down the ??? Focus on ur business not commentary :) https://t.co/8NpkhWWo2j

— Kunal Bahl (@1kunalbahl) March 25, 2016
Lurking behind Bansal's tweet on Alibaba, the valuation mark down by the Morgan Stanley mutual fund, and efforts by investors to exit the company, is another disappearing myth. The belief that Indian companies will be market leaders in India, much like Alibaba or Didi Kuaidi in China. China speaks only Chinese but metro consumers in India speak English. That, combined with an open market, has left the door ajar for multinationals to spoil the Indian party. The expectation that Flipkart will be the Amazon of India and Ola the Uber of India appears to be crashing.
A Morgan Stanley Research report, released in February this year, pegs the market share of Flipkart + Myntra by gross merchandise value (GMV) at 45 per cent, followed by Snapdeal (ex-Freecharge) at 26 per cent, Amazon India at 12 per cent, and Paytm at 7 per cent. The report does not suggest Flipkart losing any share. In fact, it has made small gains. The same report, last year, pegged Flipkart's share at 44 per cent and Amazon's at 15 per cent.
Most companies, however, dispute the Morgan Stanley Research estimate. Amazon, of course, rubbishes, the report, and contends it has grown much faster. "The market (e-commerce) in India grew 65 to 70 per cent in 2015. But our growth was 250 per cent. So, we are growing four times faster than the industry. All our categories are growing 200 to 700 per cent," Amit Agarwal, Vice President and Country Manager of Amazon India tells this writer over a call. The company had previously announced that Diwali 2015 was four times bigger than Diwali 2014, and the company sold more in the last quarter of 2015 than it did in entire 2014.
Amazon has the advantage of copy pasting its global platforms in India, those that have been perfected over many years. Indian companies will find that difficult to match up. Its ad platform is one such. "We have the advantage of one of the best technologies that provides the most targeted way for sellers to market their offerings to customers," Agarwal says. Similarly, the company can probably track every aspect of a consumer, and her buying behaviour, much better than anyone else.
But more than anything else, it is current realities that could sink Indian companies. With investor pressure to boost the bottom line, the top line may shrink. That leaves Amazon, with unlimited capital, to go on the prowl, attack, and kill its prey. "That is the No.1 priority. To become big," Agarwal said, before hanging up.
"Earlier, companies got high multiples for GMV but investors, starting late last year, are valuing the bottom line"
If Alibaba makes a direct entry, a further erosion of market share is on the cards - unless Alibaba forms a united front, sort of a coalition, against Amazon. Like politics, business can make strange bed fellows. Right now, it is mere conjecture.
Where does that leave Indian e-commerce in 2016 and 2017? Will it be a bloodbath, as some analysts pointed out, or a soft landing? Most hope it would be the latter. The reason is e-commerce is not the bubble. Indians are consuming more online and this appetite can grow with deeper broadband penetration. Second, the Seventh Pay Commission could boost consumption; more than one lakh crore rupees is expected to flow into the system. The Indian government has an interest in seeing e-commerce expand as well - much of the black economy could get converted to white over a period of time. The government's guideline to introduce 100 per cent FDI in marketplaces underlines that interest. No doubt, Morgan Stanley Research now has a new estimate for the market. It revised its estimate of the size of Indias e-commerce market (e-tailing) upwards to $119 billion in 2020 versus $102 billion seen previously.
So, the bubble is not in e-commerce per se, but in the valuations of companies. However, most of the large e-commerce companies have funds that can last a year or more. Both Flipkart and Snapdeal's last financing rounds were in mid-2015. Companies typically raise money for 15-18 months. Considering that everyone is undergoing a belt tightening exercise, investors may, yet again, be willing to give a few the benefit of doubt. They can hope that the better-run companies can be publicly listed at some point. Perhaps, some of the e-tailers are now too big to fail.
There is, of course, a brighter side to the expected soft landing. And that could take the industry to 'Phase 2' of its evolution. There would be more real businesses, less copycat companies and new entrepreneur heroes. How much money one raises will not be a sign of success. It would clearly differentiate the good VCs from the ordinary. And stable money from the 'tourist' dollars of hedge funds.