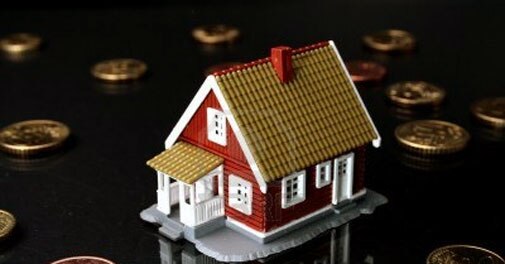 How many times have you heard of instances when people bought insurance only to find that it did not protect the one item they sought to cover? Home insurance is certainly not the first cover on most people's list, but nevertheless it acts as an important backup in case things go wrong. Like any other insurance, you will either know, or be informed of, the most important questions that you need to ask before you buy it. However, do not think twice before asking questions that may seem uncommon, or even stupid. The more questions you ask, the better you will understand the matter.
To begin with, the one reason why you must not take the seller's word on face value is, because your coverage may not be as thick as you think. Say, if the common water tank of your apartment leaks. It is safe to assume that you are covered, right? Maybe not. You have suffered loss due to negligence of your tenant. Are you covered? May be yes. While you must get down to the nuts and bolts of your policy to understand what it actually promises, it is important to understand the basic elements of your policy. A typical householder policy consists of around 10 sections under which it covers various risks ranging from fire and allied perils, earthquake, floods to loss of baggage. Generally, fire and allied section is compulsory while you have the option to choose from other sections. The more you choose the more comprehensive the cover becomes. Consider this: the theft by your maid will not be covered unless you opt for a section called 'housebreaking including larceny and theft'. It is, therefore, possible that despite having a policy your insurer still denies you cover.
To help you make an informed purchase here are a few not-so-frequently asked questions on home insurance. This will help you understanding your policy better.
MY HOUSE IS ON TENTH FLOOR. HOW MUCH COVER SHOULD I TAKE?
Home insurance policy does not cover the cost of land. It only pays you for cost of construction of the house which is arrived at by multiplying the carpet area of the flat with cost of construction in that city. So even if your house is on the tenth floor you would be paid for cost of construction. The floor of the building is not a consideration for cost of construction.
KK Rao, general manager, The Oriental Insurance Company, says, "In many cases a society takes a common cover for all the buildings of the society. Along with this common cover each flat can take householder policy for covering the contents of the house."
DOES THE POLICY COVER LOSSES DUE TO NEGLIGENCE OF TENANTS?
If you have given your house on rent, you can take insurance for the structure as well as for contents. Sanjay Datta, chief underwriting and claims, ICICI Lombard General Insurance, says, "Damage caused by insured perils may get covered for act of negligence unless caused by a willful act." The view, however, may differ from company to company. Since there are a few insurers who do not cover losses due to tenant negligence, it is always better to check the details beforehand. Specific covers are also available in the market. For example: L&T General Insurance offers a cover called 'Liability of Tenants to Landlord'. It protects you against legal liability arising from damage to landlord's property and permanent fixtures. This liability would be applicable if it is specified in the tenancy agreement that you as tenant will be held liable for any such damage.
I AM A TENANT. I HAVE INSURED THE CONTENTS OF MY HOME. I AM NOW MOVING OUT. WILL MY POLICY STILL COVER ME?
If you have moved out to another place, you can get the policy endorsed for change of address for household contents.
I LIVE WITH FRIENDS. CAN I STILL BUY INSURANCE?
If the house belongs to you, you can take an insurance cover for the structure and your part of contents. Your friends too can take insurance policies for their part of content. Insurer can, however, also deny you cover if it gets difficult to segregate contents of the house. Joydeep Roy, CEO and wholetime director, L&T General Insurance, says it is difficult since it is not easy to separate your contents with that of your friends.
IF WATER LEAKS THROUGH A COMMON TANK, WILL CONTENTS BE COVERED?
Experts say water leakage due to cracks, etc. is not covered as the same can be taken care by proper maintenance. However, home insurance policy covers damaged caused by bursting and/or overflowing of water tanks. Again, you need to ask your insurer as this may vary from insurer to insurer.
WHAT HAPPENS TO THE POLICY IF THE HOUSE IS SOLD?
In case the house is sold then the owner of the house (insured) needs to inform the insurance company and get the policy cancelled as the insured no longer has an insurable interest in the property. It is recommended that the new owner purchases a fresh policy in his/her name for the new house.
WHAT HAPPENS AT THE TIME OF CLAIM IF I TAKE PARTIAL COVER FOR CONTENTS?
If a person has not taken an adequate cover for the contents in the policy, it leads to underinsurance, and claim gets proportionately reduced. In many policies, the coverage is offered on a firstloss basis: the cover is predefined as the policyholder assumes that his or her entire property will not get damaged in a single event. For example, you can buy a cover of only Rs10 lakh for work of arts worth Rs 15 lakh. If claim is made only Rs10 lakh will be paid to you even if the entire work gets damaged. TA Ramalingam, chief technical office, non-motor insurance, Bajaj Allianz General Insurance, says, "In such a scenario, during the claim if the losses incurred are greater than the cover then the company will only pay for the losses to the contents covered under the policy. Insured will be considered his own insurer for the difference and shall bear the remaining loss or damage."
AT THE TIME OF DAMAGE MY HOUSE WAS UNOCCUPIED. IS THIS DAMAGE COVERED?
In case the insured has taken a householder package policy then any losses for the content will not be payable. Under this policy, Ramalingam, says, any losses with respect to the content insured will not be payable if the house is unoccupied for a consecutive period of 7 days or more. "However, if the insured has taken a standalone fire policy for the structure and the contents then the damage will be covered, excluding valuables, if any." Since the definition of non-occupancy varies, it is better to check in advance with your insurer.
HOW AM I SUPPOSED TO INTIMATE MY INSURER AFTER THE DISASTER?
In such a scenario the insured needs to intimate the claim to the local office or to the company's call centre. The insurance company deploys the surveyor and the claim is settled once the insurable interest is identified and the losses assessed. The insured just needs to produce a KYC document that will help the insurance company identify the claimant. Rao, says, "In case of losses due to natural disasters, the insurance companies usually relax the claim settlement procedures that involve minimum documentation. At times we only ask for the date and the year when their policy got issued so that we can check it in our data base and quickly settle the claim."
IF RAINS FLOOD MY BASEMENT, WILL THE DAMAGE BE COVERED?
It will be covered if you have declared it in the proposal form and the sum insured is calculated after including your basement.
WILL MY CAR PARKED IN THE GARAGE BE COVERED?
Your vehicle can be covered under a separate motor insurance policy. It will not be part of your householder policy. It is important to understand that despite the various clauses, in the end your policy might not cover you for certain conditions but it is still better than having none at all.