The one quality of a chameleon that would probably sit well with the fashion industry is its ability to change colour. After all, the industry always comes up with a 'colour of the season' tag every new season.
Certain hues and shades do remain a constant yes, but there are some colours that play a few degrees more with the fantasies of the fashion pundits.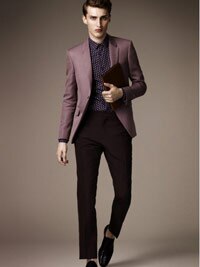 Every season is a new ballgame and there are surprises galore in here. Some colours spring a surprise while some register their presence yet again. Nevertheless, this change in colours means just one thing for the average consumer - stock your wardrobe with the right shades!
Summer, in general, is about bright shades. And if you aren't too keen on that then neutrals are your best bet. You don't find darker colours much in style during this season and rightfully so! This season, the trends are no different. But before you read further, a few pointers on how to go about working with these colours:
- The colours aren't basis any particular skin tone, body type or age. It is upto you to figure what shade does and what doesn't look good on you
- You do not have to stock all the colours mentioned here. Feel free to like and dislike and only then plan your shopping
- Your wardrobe should in no way be restricted to just these shades. But yes, the more you have of these, the more brownie points you'll earn for your fashion sensibilities
Done reading and registering the above? Let's bring on the colours!
ORCHID
It's a beautiful, subtle shade that was all over the runways this year. For those who like things subtle will instantly fall in love with this. Orchid is undoubtedly a perfect summer shade.
PINK

As much as men would hate to admit, they're slowly warming up to pink. No wonder then that designers and brands alike have lapped it up in their work. Yes, pink is going nowhere anytime soon!

MINT
Fresh and strikingly different, mint is a great shade to flaunt especially for the Indian skin tone. If you love green then this still abbreviation to the colour would interest you.
WHITE

Nothing unpredictable here as white is perhaps the one colour which holds permanent residency in the colour palette of every summer season. No wonder then that the ramps had it all over as well.
OLIVE
Rustic, manly and rather unconventional for the summer season, Olive is a welcome change for those who like things not-so-bright. Plus, this shade works well on most skin tones and body types too.