"We are but a bunch of traders undercutting all the time. Is $40 a mid-market hotel room rate or is $100 mid-market?"
"Keys, Ginger, Premier Inn, Formule1, Red Fox... how many budget brands does India really need? One will surely buy another one out"
These are frustrated voices of hoteliers operating in the budget and mid-market segments heard at the recent Hotel Investment Forum India (HIFI). It's a U-turn in sentiment from just a year ago when hotel chains were gushing about their mid-market offering. From the Taj Group (Ginger), ITC (Fortune), Lemon Tree and Sarovar to foreign chains such as Intercontinental Hotel Group (Holiday Inn Express), Accor (Ibis, Formule 1, Novotel) and Marriott (Fairfield), everyone had winged into mid-market. Even a luxury-focused Starwood followed the herd and brought its Four Points by Sheraton brand here.
But after a bruising few years, the industry has changed its tune. At HIFI, the chatter was around how Keys, a mid-market brand for India launched by billionaire Nicholas Berggruen's private equity fund, was finding the going so tough that it was looking to exit and in talks with UK-based Whitbread PLC (which owns Premier Inn).
So what exactly has gone wrong?
Kabir Kewalramani, Managing Director of Berggruen Holdings, dismisses rumours of a sellout. He says Keys was only looking to divest some of its land parcels for which it was in talks with Premier Inn, sparking off speculation. What fuelled the gossip further was the exit of key management - especially CEO Sanjay Sethi, part of the founding team of 2006, and a shareholder.
Kewalramani counters that change is constant and it is inevitable for professionals to leave. "We now have Anshu Sarin from Kingfisher to rejuvenate the company. We need different people for different times," he says bravely. "We have $75 million invested in the business. Just a month ago Keys got another round of funding. We are not selling," he says.
However, he admits that Keys has been wounded, though he blames it on discounting wars. "The problem is with rate. And the problem lies at the top. In Mumbai, you can get a five-star hotel room for Rs 6,500. As a result four-stars have to bring down rate below that and so on."
RATE WOES
The same issues that plagued the low-cost airlines are hurting mid-market hoteliers. High capital costs, long development time and poor room rates are impacting the return of capital employed (ROCE), making investors impatient and piling on the pressure on hotel operators. In panic, many discounted rates, eroding margins further. "In this segment, unlike the upscale and luxury, the band of profitability is narrow and the margin for error really low," says Ashish Jakhanwala, MD & CEO of SAMHI Hotels. Those who made mistakes have been punished.
Jakhanwala says the problem is both cyclical and systemic. "Cyclical issues were due to collision of supply increase and drop in demand growth over past years. This took many by surprise especially investors who had underwritten their investments during peak cycle. Systemic issues are because of poor knowledge of business and, in some cases, poor intent."
"To get the ROCE is to predict and make strategic investments. Do this sensibly, especially when land cost is high. Many players followed a land bank model and paid for it," says Rattan Keswani, Deputy Managing Director at Lemon Tree Hotels.
The other mistake some mid-market hotels did, when the room rates refused to rise, was to invest heavily in food and beverages (F&B) and banqueting. With occupancies low (averaging 58 per cent) the idea was to get non-room revenue up.
But it's a flawed approach, feels Shwetank Singh, Vice President, Development & Asset Management, Interglobe Hotel (a joint venture between Accor Asia Pacific and Interglobe Enterprises), which runs Ibis. With a tight operating structure, your cost of running a mid-market hotel room per day is around Rs 300. So, a room can get you a profit margin of 85 to 90 per cent, which no F&B investment can. "In F&B, you will get a maximum of Rs 40 for every Rs 100 you spend - where is the comparison with room margins?" he queries. Yes, in some markets like Punjab, you get good returns from banqueting, but if you are bringing in F&B, it's additional cost, and while it's a spurt in top line, the impact on bottom line is not all that great.
Utility, manpower and F&B are three main costs (at least 75 per cent) of operating a hotel, says Singh. Ibis he says has one of the tightest labour ratio of 0.5 (for every 100 rooms, a staff of 50) and that cannot be flexed further. Neither can utilities be turned off, so all hinges on the room rate. Many foreign chains entering India did not anticipate the high cost of running utility services - ranging from power back-up to water filtration units - here, says Jakhanwala.
CAUGHT IN A CROSSFIRE
Mid-market operators also didn't anticipate that they would be competing against not only hotels in the unorganised sector but also upscale branded properties that dropped rates. Or that Online Travel Agencies (OTAs) would aggravate their woes by backing the unbranded hotels.
"It's not a level playing field against the unorganised sector," says P.K. Mohankumar, Managing Director & CEO of Roots Corporation, which runs Ginger Hotels. He says branded hotels invest a lot in regulatory compliances (over 110 licences), including fire safety, CCTV cameras, continuous training of staff..., all of which take time and money. "Branded players come with a cost. And cannot operate below a certain price point," he says.
As a result, branded hotels whose development costs are Rs 35 lakh per key are competing against hotels built at Rs 17 lakh per key while the difference in room rates is barely Rs 200 or so. Since this is a price sensitive segment those few hundred rupees skew consumer choice.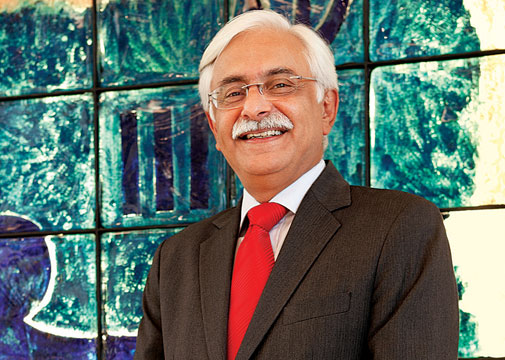 But wouldn't superior quality and service ensure footfalls? "In the short term, no," says Jakhanwala. Also, many operators crib that OTAs charge a higher commission from hotels than they do from airlines. So the hotels have had to launch their own tech platforms, invest in loyalty programmes to get customers direct and cut out OTAs. Lemon Tree has begun doing just that, announcing flash sales and money back offers if a customer books direct. The fight, says Keswani, is "Who gets the eyeball, and who retains the eyeball. In the interim, if I get the eyeball to stay with me, I am still happy."
Amit Taneja, Chief Revenue Officer, Cleartrip, admits that as a percentage the commission it charges from hotels is higher. "But we give global visibility and bring down the cost of customer acquisition for a hotel that has far less marketing spends than an airline," he defends.
More than the OTAs, it is intermediary platforms like OYO Rooms that have put tech, reach and branding into the hands of tiny hotels that are giving sleepless nights to big chains. "What concerns us is that several technology platforms are consolidating mom and pop establishments that are often poor on compliance and selling them like a hotel chain. It's an issue similar to the car rental business, where eventually, there is talk of regulation," says Jakhanwala.
BACK TO DRAWING BOARD
The initial calculations made by mid-market players was that there were 850 million domestic travellers crisscrossing between India's Tier-I and Tier-II towns who need good hotels. The premise was correct. But what they did not factor in was that the corporate costs of branded hotels are so high that investing in a sub-100 room hotel in some of these towns was not viable. At the same time, to fill up over 120 rooms in these towns was a struggle. This is where local operators like Kamat Hotels with their brand VITS grabbed advantage.
Look at how Ginger, which expanded initially into Agartala or Pant Nagar, has re-strategised and now focuses on metros and Tier-I towns. "We are not giving up on Tier-II and Tier-III, but we are looking at a PPP model (with the Railways or state government), which will make it viable," says Mohankumar. The Ginger Rail Yatri Niwas at New Delhi Railway Station gets a 102 per cent occupancy, he claims.
However, it has not translated into great profits for the chain as its government partner does not allow rate increases. The operator needs more flexibility for a PPP model to work, feels Mohankumar. Franchising to a small operator is another option to crack the Tier-II and Tier-III markets, some foreign chains feel.
REGULATORY HURDLES
The fact that Indian regulatory measures for the hotel industry were originally designed for five-star hotels and applies to all segments has compounded budget operators' woes. Mohankumar cites the mandatory car parking facility for any hotel that has over 50 rooms. "Ninety per cent of our guests come in taxis, there is really no need to invest in such big parking facilities. Every inch of construction is cost of capital," he says. "The government has to wake up to the new world of budget hotels coming up in India," he adds.
"Rather than support growth of budget hotel segment which builds affordable tourism infrastructure in the country and caters to the masses, the regulators classified hotels above Rs 200 crore as infrastructure," says Jakhanwala. But as Keswani says, "In this business, some things you have to factor in: Will land be cheaper? No. Will government consider infra status for projects below Rs 200 crore and help us? No idea."
The only way out is to innovate. Investing in F&B has not worked. "Though building meeting spaces can raise occupancies by 10 to 15 per cent," says Shwetank Singh.
Many hoteliers went back to the drawing board. Lemon Tree decided that where land cost is high and a mid-market rate would not work, it would build an upscale hotel. So at the Aerocity, it created a higher rate yielding Lemon Tree Premier, with a Red Fox attached to it. Similarly Jakhanwala, another mid-market champion with brands like Fairfield and Formule1 in his portfolio, decided to go with a more upscale Hyatt Place at Gurgaon. Ginger is now readying version 2.2 of its "smart basics" concept. Mid-market pioneer Sarovar has just launched a Hindi website in an attempt to woo more customers.
The other course correction that developers are doing is to look at buying assets rather than building. "The cost of development for a branded mid-market hotel works out to Rs 30 lakh to Rs 35 lakh per key, excluding land cost. My personal experience is that so many hotels are up for sale, so why build now," says Shapath Parikh, Director, Parikh Inn, that owns Fortune Park Centre point at Jamshedpur. Similarly, Kewalramani has decided to stop greenfield ventures and focus only on brownfield.
They may be disheartened right now, but the feeling that midmarket is a goldmine persists. As Dilip Puri, Managing Director, India, Starwood Hotels and Resorts, sums up: "The success of any hotel is the rate it can charge. When rates go up in mid market, it will become a sexy segment again."