Last July, 10 start-ups were making a fervent pitch before a group of journalists between endless bites of tandoori paneer tikka and sips of lager at a watering hole in Delhi's Defence Colony. The assemblage, moderated by events start-up company HelloMeets, was an assortment of travel, exam-prep, Wi-Fi and tech consulting companies. A just-born payments company, however, was making it count - two 25-year-olds, Ankit Singh and Rohit Taneja, were aiming to "solve the problem of painful bank transfers".
The app-based start-up myPoolin had found an answer - the app allows friends to pool in money from different mobile wallets, and even debit cards to make a payment. "Mobile payments are becoming huge," says Singh, adding: "We process Rs 10 lakh worth of transactions a month now. People have pooled in money for everything, from donating for the Nepal earthquake victims to house parties." myPoolin's early success - the one-year-old company won Qualcomm Ventures' seed investment competition QPrize in 2015 - rides on the bigger success of wallets, at least partly, and points to a new wave of FinTech innovation sweeping across the country, and the world.
These companies, from the US and Europe to China, are threatening the banks' brick-and-mortar model. Chinese e-commerce giant Alibaba has expanded to the banking space big time, and its mobile wallet arm 'Alipay' is the biggest wallet provider with 400 million users - far higher than the users of Nasdaq-listed PayPal, which claims 173 million active customer accounts. Other FinTech start-ups, such as TransferWise, Square and Lending Club, have also received multi-billion dollar valuations.
Lending Club, an online marketplace that connects borrowers and investors, has been disrupting the lending market and has raised $870 million in its 2014 initial public offering (IPO). According to Devie Mohan, a FinTech market strategist based in London, the firms have created solid business models combining a simple user experience and low consumer fees and, in the process, have relegated banks to the background.
Now, start-ups are needling Indian banks. And, digital payments companies are just one group of troublemakers. "The threat from FinTech companies to the Indian financial services industry is real," says Mohan. "In India, disintermediation has already happened with mobile payments, financial product comparison and aggregation (BankBazaar and FundsIndia.com) and remittances (RemitGuru and Remit2India). Remittance on its own is a $72-billion value market that is ready to be disrupted with low fees and a more efficient process," she adds.
Similarly, the age-old lending services may also get disrupted. A start-up called Capital Float, for instance, is tailoring loan products to enable small businesses to better manage their working capital needs. And, online peer-to-peer lending markets are taking root. "There were 46 new lending start-ups launched in India in 2015 to cater to the need for quick receipt of small-amount loans. There is also a huge currency exchange market that is just starting to show signs of hyperactivity," says Mohan.
A majority of start-ups are attacking only the payments side of the Rs 73.88 lakh crore (loan book size) banking industry whose business model majorly centres around retail and corporate lending. Though banks will not go out of business anytime soon, they will be forced by these FinTech newbies to be quick on their feet in processing small-value transactions such as bill payments and remittances to cope with the intense pressure on their margins. And, if they fail to align their cost structures with current realities, especially the public sector banks, they can be brutally battered.
"When such disintermediation happens, the traditional players lose customers, and also have to cut margins in order to compete with nimble start-ups and their simple customer interface," says Mohan, adding: "Today, 50-60 per cent of Indian consumers use Internet on their mobile phones. As smartphones become more affordable and prevalent, the ability for FinTech firms to achieve scale will be enormous, and that will be a major concern for banks."
Relationships: Upstaged
Banks have been slow to notice the demographic shift in the change in behaviour of the Indian consumer and that is reflecting in the growing numbers of mobile wallets, which cater to the young, app-economy loving generation. "The young see banks as a very old style institution - not cool. When we were children, it was aspirational to go to a bank and open an account. Today, you don't care. KYC is a nightmare," says Mohandas Pai, Chairman of Manipal Global.
While Know Your Customer (KYC) is a hassle everyone wanted to avoid, so is the use of debit or credit cards online, which involves over half-a-dozen steps, including keying in the 16-digit card number, name, expiry date and CVC, among others - something the tech-savvy Millennials were wary of.
In came the app-based wallets, such as Paytm, MobiKwik, Citrus and FreeCharge, with their one-touch solution and became an overnight success. Today, mobile wallets can be loaded with Rs 10,000 with a mobile number and e-mail verification process. A full KYC can jack up the wallet balance to Rs 1 lakh. Pai feels the real threat for banks is that the younger generation is being captured by payment companies. "The use of debit cards would be challenged. This is a mega trend," he adds.
Says Bipin Preet Singh, Founder and CEO, MobiKwik: "Banks are scared their relationship with customers will be upstaged by entities like us that offer a better experience for similar services. The perception of the customer is changing from bank-first to payments-first." HDFC Bank and ICICI Bank, which control 35-40 per cent of debit and credit cards transactions at the point-of-sale (POS) in terms of value, therefore, had to launch their own digital wallets (PayZapp and Pockets).
"A small retailer accepting payments through digital medium has more reliable data to prove his credit-worthiness, and companies will have more confidence in extending advances to him in comparison to a retailer doing his transactions in cash. In future, partnerships between credit and Internet companies may become a milestone in increasing reach of credit"
Nevertheless, payments start-ups are making the loudest noise with print, television and radio campaigns. It is also an ecosystem that appears to be maturing. The RBI authorised semi-closed wallet companies - consumers can use the deposited money to shop at merchant outlets linked to the wallet - from around 2013. Today, there are more wallet transactions in volume than the combined usage of credit and debit cards at the POS. According to the RBI, the combined volume of credit and debit usage was 166 million in November 2015. In contrast, Paytm alone claims 70 million to 75 million monthly transactions, and MobiKwick around 60 million. Alibaba-backed Paytm is India's largest payments company with 120 million existing users and is targeting the 150 million mark by March 2016.
RBI Governor Raghuram Rajan is on the side of innovation and appears to be keenly watching some of the emerging trends in FinTech. "Of course, you don't want innovation that create damage right at the outset. But look at what is happening , understand what is going on and then start taking a view on how it should be regulated," Rajan told Business Today in an exclusive interview two months ago. The regulator is keenly watching the lending space where non-banking financial companies (NBFCs) such as Capital Float are using technology to service SMEs. "My worry is we haven't been through an entire cycle for such loans in the West. Yes, it's increasing in China. But what happens during a downturn? Those are all issues that we need to consider," Rajan added.
Markets: Slipping?
Many wallet transactions, such as mobile recharges, are small in value and that reflects in the combined annual transactions of all wallet companies - Rs 8,000-crore-plus in 2014/15 compared to credit and debit card transactions of over Rs 35,000 crore in November 2015 alone. The payments market, nevertheless, is a mammoth $500 billion opportunity today when domestic and international remittances, government, utility and merchant payments are included. Innovative payment categories are also being launched by non bank players - payments for taxi services, domestic helps and drivers, for instance, are gaining in popularity.
Traditionally, banks were never interested in small transactions and have always catered to the affluent. "Banks were after people who received salaries electronically - those with over Rs 50,000 earnings a month. The disruption will proliferate widely across customer segments now," says Abhinav Sinha, co-founder of online remittances company Eko. Enrolling customers who earn in cash is much easier for Eko because of the mobile platform. The company has crossed Rs 200 crore of transactions per month and caters to 10 million users. Over the next two quarters, the company expects to grow three to five times. "That's the rate of disruption," adds Sinha.
The business and revenue models of wallet operators, on the other hand, are more geared towards small transactions. They typically charge a commission from retailers and merchants depending on the ticket size when a transaction is made - the percentage varies and, according to industry sources, could be between 1.5 per cent and 2 per cent. The former vice-president of Business at Paytm, Amit Lakhotia, thinks banks are still not interested in Rs 100 transactions. "Banks like to keep money with them because the more you keep, the more you lend. That is why users started trusting us with smaller ticket transactions," he says.
But critics, mostly sceptical bankers, don't fail to point out the limitations of a low-margin business. "They create disruption in the initial few years because of equity funding, which mainly goes into customer acquisition, branding and discounts, and cash backs. But once the equity tap gets dry, FinTech companies have to sustain by themselves, generate cash flows and also reward shareholders," says a banker. "How many big customers go for a discount of Rs 10-15?" asks another. "Discount is always short-term and cannot be given for ever. Discount cannot change behaviour," says Pralay Mondal, Senior Group President, Yes Bank.
Profits: There's Aid
It may be a few years before we know if the current generation of payments companies will be able to sustain sustain, but a payments bank licence can certainly improve their earnings.
RBI guidelines state that such banks would facilitate "further financial inclusion by providing small savings accounts and payments or remittance services to the migrant labour workforce, low-income households, small businesses and other unorganised sector entities". Among the current generation of independent wallet companies, only Vijay Shekhar Sharma of Paytm bagged a payments banks licence, while the rest, including MobiKwik, Citrus and Itz Cash failed to secure a licence. RBI is also experimenting with many other players, such as Reliance Industries (launching 4G Jio soon), Mahindra Tech, NSDL (which wiped out physical shares from the market) and India Post, which has a massive physical branch network.
The earning potential of payments banks is promising as they are required to invest 75 per cent of the deposits in government securities, therefore, earning interest. "Today, in an escrow account, the interest earning potential is much smaller," says Pramod Saxena, Founder and Chairman of Oxigen Services, a payments solution provider. About 25 per cent of the deposits can be used to meet operational expenses. "So there is an opportunity to earn interest from the deposits and, therefore, you can also give interest to account holders. Around 5 per cent may go to higher earning securities. There will be better cash management in the hands of the operator. It will improve the profitability of the wallet provider if he becomes a payments bank," adds Saxena.
Banks stay away from small-ticket customer accounts because the RBI has mandated many sops, such as free ATM access. "We will learn from payments banks if they can make these transactions profitable," says Executive Vice-Chairman, Kotak Mahindra Bank, Uday Kotak, who has taken a 20 per cent stake in Bharti's payments bank.
Data: Takes Flight
But right now, there is a more urgent issue at hand for bankers - what happens when users start trusting payments companies? The fallout of such a scenario - where both trust and transactions move to such companies - would reflect in a bank's visibility of customer data or their behaviour patterns. That, in turn, would reduce a bank's ability to cross-sell or upsell other products. They may, in fact, become reliant on wallet companies for such data.
Paytm's Sharma, who calls himself a "capitalist" and a "hippy", says in a guest column for Business Today: "A small retailer accepting payments through digital medium has more reliable data to prove his creditworthiness and companies will have more confidence in extending advance to him in comparison to a retailer doing all his transactions in cash. In future, partnerships between credit and Internet companies may become a milestone in increasing reach of credit."
On the face of it, private banks are more nimble on their feet, while the fightback from public sector banks appears like a long trek. FinTech expert Devie Mohan says there is one core issue: banks are big. "And they are also organised in a way that prevents them from innovating as fast as start-ups. It is not just an Indian or banking problem, it is a problem across verticals. Having hundreds of legacy platforms, usually siloed from each other, does not help their case either."
Banks are adept at enterprise technology and have been slow on the consumer side. Apps are a different ballgame. Indian banks today outsource app building, too; it's a time-consuming and rigid process. Jitendra Gupta, Founder and Managing Director of payments company Citrus Payment Solutions, and a former ICICI Bank executive, says: "The key difference is in the way contracts are structured. When banks assign a contract to a third party, they define the scope and then negotiate the price. But technology is never constant - you can't define a technology and its scope. When you are developing an app, many things change. A vendor will not apply brains or additional resources to improve it."
In contrast, a payments company building its own app, factors in changing user experience and consumption patterns. They 'iterate' or learn from the data the app throws up to fine-tune the software in quick time. And, therefore, the list of recent innovations from payments companies is long: Paytm is currently trailing 'sound-based pay' - a payment method that uses ultrasonic sound waves from a phone's speakers to send data. Nitin Misra, Head of Payments, Products and Operations at Paytm, says the company is now hiring to execute a QR code solution for unorganised retail, auto rickshaws, the neighbourhood panwala and the local chemist. MobiKwik has launched a new patent-pending payment technology, Power Wallet, which will integrate with a retailer's POS and offer 100 per cent success rate in processing mobile wallet payments".

Fightback: Spirited
Indian banks, of course, are in no mood to give up. To bridge the technology gap or the rigid organisational structure, bankers are regularly interacting with technocrats and start-ups. HDFC Bank has set up an innovation team that builds its own technology and keeps scouting the market for bright ideas. "We dont have to invent everything," says Aditya Puri, Managing Director, HDFC Bank. "We are always looking out, interacting with software developers and scanning companies globally for new ideas."
"We believe we have a very good understanding of our customers, their needs and requirements, and how we can fulfil them in a most convenient manner. Our work is across the length and breadth of banking services, from investments and loans to payments"
HDFC's Chillr, an app that allows a customer to send money to anyone on his or her phonebook from the bank account, was the product of a start-up based in Cochin. "They developed it, showed it to us and we liked the idea and did a quick integration," says Nitin Chugh, Country Head, Digital Banking, HDFC Bank. It has also launched PayZapp for online shopping.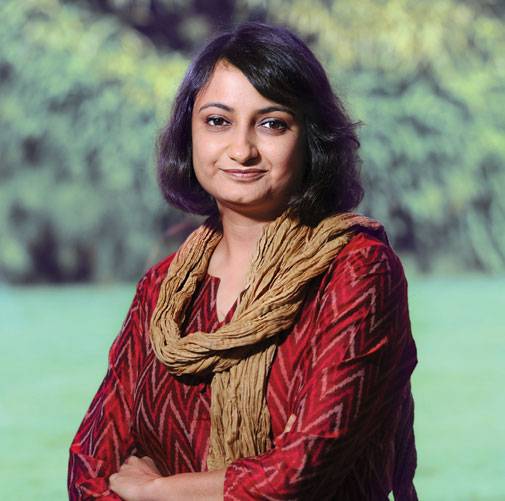 "Because we are a bank, you (the customer) can quickly upgrade from the wallet to a bank account. If you want to upgrade, we come and pick up the documents"
Other private sector banks have also responded with a series of apps. In February 2015, ICICI Bank came out with its e-wallet 'Pockets' for both its customers and non-customers. Axis Bank has launched Ping Pay, which that allows phone users to remit money by using various social media channels, including WhatsApp, Facebook and Twitter. As a consequence, Axis Bank's mobile banking spends are "growing by 3x". The bank saw Rs 12,000-crore mobile transactions in 2014/15. "The pace of growth still continues to be very strong," says Rajiv Anand, Executive Director, Retail, Axis Bank. ICICI Bank, which clocked Rs 15,775 crore in mobile transactions last fiscal, has now taken that to Rs 56,000 crore between April and November 2015. The bank's CEO Chanda Kochhar recently commented at Davos that it is targeting total transactions of Rs 80,000 crore through mobile banking by the end of the current fiscal. The transactions are primarily based on utility bill payments, recharges and fund transfers. In comparison, HDFC bank is neck-and-neck with ICICI with Rs 53,359 crore transactions in the same period.
The app download numbers, however, trail that of many wallet companies. HDFC's PayZapp and Chillr have crossed one million downloads each. The numbers, nevertheless, fade in comparison to Paytm, which claims around 120 million downloads.
Banks are banking on their understanding of customers in this war. Says Anand: "It is a choice that is forced on us by customers. The customer today wants instant gratification including financial services." He goes on to add that if a customer wants to buy a TV on an e-commerce site, the bank should also be in a position to make a personal loan offer at that point in time. "We believe we have a very good understanding of our customers, their needs, their requirement and how we can fulfil them in a most convenient manner. Our work is across the length and breadth of banking services from investment, loan, payments, etc," says Chugh.
In anticipation of competition from payments banks, many traditional banks have started going digital - although almost all banks have a website at the front-end, many of their back-end processes are yet to be digitised. SBI and Kotak Mahindra were the first off the blocks with stakes in payments banks floated by Reliance Industries and Bharti Airtel, while others are waiting in the wings for payments banks to succeed. "Mergers and acquisitions are part of the game to acquire product expertise and skill sets. The entire M&A in the banking field may shift from buying full-scale banks to Fintech companies," says a banker.
Banks, however, are likely to collaborate with the payments banks as well. "We are already the largest payment bank in India," claims Chugh. "There will be areas we will compete with them. And, there will be areas we will collaborate with them like lending of retail products," says Anand of Axis Bank.
In all fairness, banks do have many advantages, including a large set of captive customers, who, they feel, can be cajoled into using the banks' apps. The wallets are effectively sitting on top of a banking system. Customers, they say, would side with banks once the payments ecosystem matures. "Because we are a bank, you can quickly upgrade from the wallet to a bank account. If you want to upgrade, we come and pick up the documents," says Abonty Banerjee, Head of Digital Channels at ICICI Bank.
Clearly, the bankers are in no mood to give up. Singh and Taneja's myPoolin may have tasted some initial success, but the ICICIs, HDFCs and Axis Banks of the world have also moved in quickly to solve the problem of money transfers. Way to go for bankers.