For years, it produced some of the most visible brands in India's personal care industry. Business was good and Paras Pharmaceuticals had no real reason to change anything. But in the early 1990s, the family-run company known for brands such as Moov pain relief ointment and Krack heel care cream was suddenly forced to do some serious soul-searching as competition from global players stared it in the face. The three Patel siblings who ran Paras - Girish, Darshan and Devendra - knew they had to take the business to the next level, but the question was: how should they do that?

There were no easy answers. Going public was ruled out because one of the brothers wanted out of the business. Girish wanted to throw open the company to professional managers, but the family wasn't ready for it then. After trying to figure it out on their own, the Patels finally found their answer: private equity investment. "We had attained size, but were not ready for a mindset change," says Girish Patel. "A family-driven organisation can scale a business to a certain level, but professional management is needed to take it to the next level and enhance its value."

And that's where UK-based private equity firm Actis Capital stepped in. The fund had already been in the country for some years, and was looking to move away from being just a minority investor in India to majority buy-ins which had far more potential for making money. The reason? With a flood of private equity investment pouring into India's booming economy, valuations had shot through the roof and profit margins in exits from minority investments had shrunk considerably. Actis picked up a controlling 63 per cent stake in the Ahmedabad-based Paras in 2008 - and changed the face of the company altogether within two years. "Majority buy-ins give the fund the ability to influence the management and promoters much more, and use its influence to carry out operational improvement. And that operational improvement results in expansion of profit margins," says Actis South Asia head J.M. Trivedi.


The strategy paid off. Paras's turnover leapt to over Rs 400 crore in the year ending March 2010 from less than Rs 300 crore when Actis invested in it. In December 2010, UK-based consumer goods company Reckitt Benckiser bought Paras for Rs 3,260 crore in one of the most successful buyout exits for a private equity investor in India. Actis sold its stake for Rs 2,000 crore, more than three times its Rs 600 crore investment, while Girish Patel was richer by Rs 900 crore after the deal.
Paras is one of several Indian companies that Actis has helped scale up in the 15 years it has been in the country. Typically, private equity firms make significant investments in companies that are either stuck in a financial groove or on the brink of failure. They bring in international networks and special sectoral skills to turn around these companies or help them grow to the next level before exiting at a profit. While private equity firms in the West are mostly involved in turnarounds of distressed companies,
private equity investment in India
has largely been in mid-sized firms looking to expand further, Actis, which manages about $4.5 billion in emerging markets, has used the management buy-in or controlled deal route in India to mostly invest in familymanaged firms grappling with succession issues or family members looking to cash out their share of a business. Its investments through majority buy-ins include a host of companies such as Punjab Tractors, Sterling Addlife Hospitals and Phoenix Lamps (now known as Halonix). "Unless you do something different with the business you cannot expand margins and that can only happen in a majority buy-in," says Trivedi.
Actis sold its stake in Paras for Rs 2,000 crore, a more than three-fold value of its Rs 600 crore investment
How did Actis manage to grow a home-grown company such as Paras into a brand with global appeal? It involved itself in every nitty-gritty detail from putting together a new management team that understood the business to recruiting strategic advisers, introducing modern information technology systems and devising a new marketing strategy.
The first big step was to find a CEO who was a perfect fit for the company. Actis and the Patels scoured the market before zeroing in on S. Raghunandan, who then headed Dabur's international business in Dubai. No doubt, the search had to be handled tactfully. "The PE fund does not want to be seen pushing for a candidate. It seeks alignment between the promoter and the manager, as the two have to work alongside on a daily basis," says Raghunandan. He had the right credentials: he knew the ropes of transitioning from a family-run to a professionally-managed business because of his experience at Dabur and he understood the consumer goods segment, having earlier worked with Unilever for a decade.
After putting a new management team in place, the next key ingredient was deciding how to grow the business. Actis focused on streamlining distribution. By the time it sold the firm to Reckitt Benckiser, Paras had grown to a network of 450,000 outlets compared with 120,000 when the fund picked up its stake. "There were big gaps in distribution in the south and west. Paras depended a lot on wholesale distribution, grown by advertising," says Shomik Mukherjee, Partner at Actis.
"A roadmap was prepared to expand distribution." As Actis went about identifying loopholes at Paras and charting out a growth strategy, it also noticed several gaps in the company's information technology systems.
For example, Girish Patel had for the longest time done his budgeting on a piece of paper until he was introduced to Excel. Actis began by fine-tuning operations with new software that allowed the company to monitor stocks with distributors and by linking its ERP (enterprise resource planning) platform to an SAP-based software package. "I had twice tried to install SAP, but failed," says Girish Patel.
Actis took the business forward by
moving from a product-led branding strategy
to umbrella branding. Trivedi says although the company was buying media space at low rates, over time every Paras product had become a separate brand and its advertising budget was getting dissipated across multiple brands. It identified four power-brands - Moov, Livon, Krack and SetWet - and all new products were launched under these mother brands. The new team also focused on international expansion by setting up offices in Egypt and Dubai. When Actis sold its stake, Paras products were available in 40 countries.
"Working in PE-controlled businesses brings in a lot of pace, a sense of urgency as you know that you have only three-four years to play with. Targets are aggressive, and we expect 20 to 25 per cent returns every year, much ahead of the market rate of growth," says Raghunandan, who has since left Paras and today is CEO of fast moving consumer goods' major, Jyothy Laboratories.
Paras is not the only Actis success story in India. The fund is now looking to sell its controlling stake in the 108-year-old south Indian supermarket chain Nilgiri Dairy Farm Pvt Ltd after growing it into a big regional brand. When Actis picked up a 65 per cent stake in Nilgiri's in 2006, the company seemed to have hit a wall. The chain known for its dairy and baked goods was in danger of turning into a fuddyduddy brand totally out of touch with modern tastes. Various members of the *Mudaliar family, which founded the company in 1905, wanted to go in different directions. Faced with operational challenges, the family appointed a banker to raise private equity after it felt it could not expand the business on its own. "When a family hands over control to a PE fund, it is looking for a combination of value protection and value enhancement," says Actis partner Mukherjee.
Actis put together a team with experience in companies dealing with consumer goods, retail and confectionary. The new team noticed that Niligiri's lacked a contemporary edge and introduced a host of products such as health foods, fruit yogurt and chocolates to reach out to younger customers. For example, after some market research, it pushed Nilgiri's to expand from just white bread to brown bread. Today, it offers eight varieties of bread. The company also introduced edgier packaging to grab customers. "Consumer research showed that we had to get into new categories which indicate innovation, freshness and contemporariness." says Mukherjee.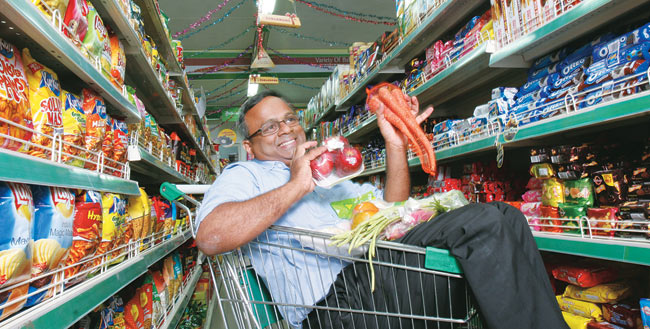 But it wasn't an easy ride. After Actis got a new management team in place, it ran headlong into a row with the promoters over how to use funds raised from the sale of some Nilgiri's real estate. The family wanted to distribute the money as dividends while Actis wanted to reinvest it to expand the business. Experts say such differences are inevitable when familyowned businesses cede control and adapt to a private equity environment. "In a PE-controlled scenario, you know that you have to build the business for an exit - build a large scaleable business with a strong foundation so that the next acquirer sees value in it," says Murali Krishnan, CEO, Nilgiri's.
Actis and Niligiri's eventually resolved their differences and worked on expanding the retail network. They experimented with a master franchisee model which did not work before returning to the traditional owner franchisee model. "It was agreed to focus on retail with food as the key differentiator," says Mukherjee. "Concentrate on a convenience format - all stores within 2,000 to 2,500 sq feet, in the neighborhood," The strategy seems to have paid off. In the past six years, Nilgiri's has grown into a chain of 130 stores compared with just 30 when Actis picked up a stake. It is partly a result of the new team's understanding of the industry, but it is also thanks to big investment in infotech.
New infotech systems gave the team access to key indicators such as store sales and allowed it to monitor growth by category or retail outlet. "It is a much more scaleable business now and can go up to 500 stores," says Trivedi.
But it isn't always a smooth sail. "They might get the best talent but implementation remains the key," says Prabhu Ramachandran, Director, Nilgiri's. "Sometimes the legacy of the brand suffers due to this."
*Correction: Due to an editing error, the name of the founder of the Nilgiri's chain was given as "the Muralidhar family" in the earlier version. It should have been "the Mudaliar family". The error is regretted.