In early 1946, members of the Khoja Ismaili community gathered in Bombay to celebrate the diamond jubilee of the Aga Khan as their spiritual leader. The celebration was to end on March 10 at Brabourne Stadium, with the Aga Khan being weighed in diamonds.


Arrangements were made to ship in 600,000 carats of diamonds through the London diamond syndicate. The sparklers were to reach Bombay (as Mumbai was called) six days before the ceremony. The Chartered Bank - now known as
Standard Chartered Bank
- in London was roped in to co-ordinate the shipment with the British and Indian authorities.
On March 1, however, the bank was alarmed to learn that the ship in which the diamonds were to arrive had been diverted to Basra, Iraq. On March 6, it sent an officer to New Delhi to meet Viceroy Archibald Wavell and sort things out. The viceroy's secretary wondered if using glass gems instead of diamonds would work but such suggestions were brushed aside. After hectic parleys, a speedboat left for Basra. The diamonds soon reached Karachi harbour, and by March 9 evening, they were in the safe custody of the bank. The next day, the Aga Khan was weighed as planned.
The bank's efforts to help the Ismaili community reflect its work culture. StanChart has not only survived for 155 years in India, but thrived. "We are more local than any international bank, and more international than any local bank," says Sunil Kaushal, Regional Chief Executive for India and South Asia. From the bank's new corporate headquarters in Mumbai's Bandra-Kurla Complex, he leads a workforce of 18,500.
Kaushal is proud of his organisation's history. The London-based bank's first overseas branch opened in Calcutta (as Kolkata was called then) in 1858, because it was the centre of the jute and indigo trades.
A decade later, the bank shifted its headquarters to Bombay. The newly opened Suez Canal drastically cut travel time between England and India, and the development of railways and the port made Bombay an ideal location. The bank also benefited from activity in jute, tea, rubber, tin and oil.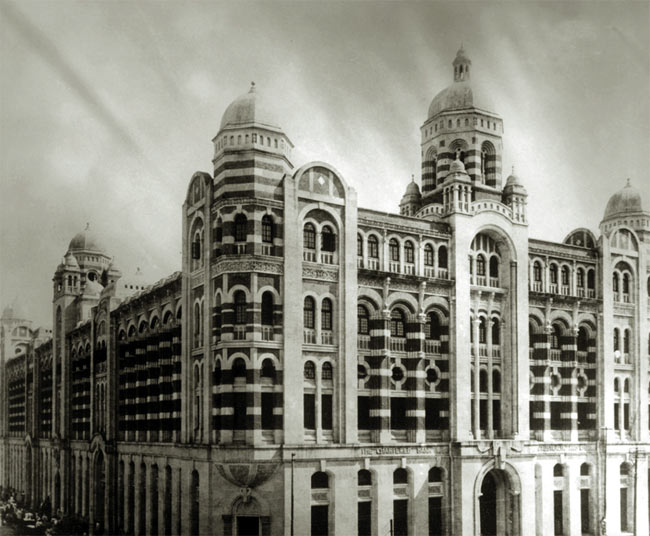 Today,
StanChart
, the oldest existing bank in India, boasts the largest network amongst foreign banks - around 100 branches in 42 cities. Its India operations are the third largest contributor to the parent's profits after Hong Kong and Singapore. Kaushal, who headed Taiwan operations earlier, says he wants India to be the top contributor.
Considering the bank's steady organic and inorganic growth, his goal seems achievable. In 1900, Chartered Bank set up shop in Madras (now Chennai). A decade later, it moved into Amritsar, Punjab, to cash in on opportunities in bullion. The bank, which operated in India, China and Australia, merged in 1969 with another British bank, Standard Bank, which had a large presence in Africa, and became Standard Chartered Bank.
Mumbai jeweller Raju Mahtani says: "We do 90 per cent of our banking with StanChart. Loyalty, comfort and service bind customers." The $1.34 billion (some Rs 6,164 crore at the exchange rate then) purchase of Grindlays's India operations in 2000 was a big step. "It gave us inroads into new private banking relationships and more penetration into consumer banking," says Kaushal.
Last year, Grindlays CEO Mike Smith said that selling his bank's India operations was a 'mistake'. Grindlays re-entered India last year.
After the Grindlays merger, StanChart continued with its growth strategy. It bought UTI Securities and American Express Bank in 2007, and Barclays's retail portfolio - especially mortgages and personal loans - in 2012. It is the only foreign bank to benefit from global acquisitions at the parent level as well as in India.
Not many know that Chartered Bank owned Allahabad Bank before it was nationalised in 1969. In 1927, it bought a majority stake in Allahabad Bank, which is now the country's 13th largest, with assets of Rs 1.82 lakh crore.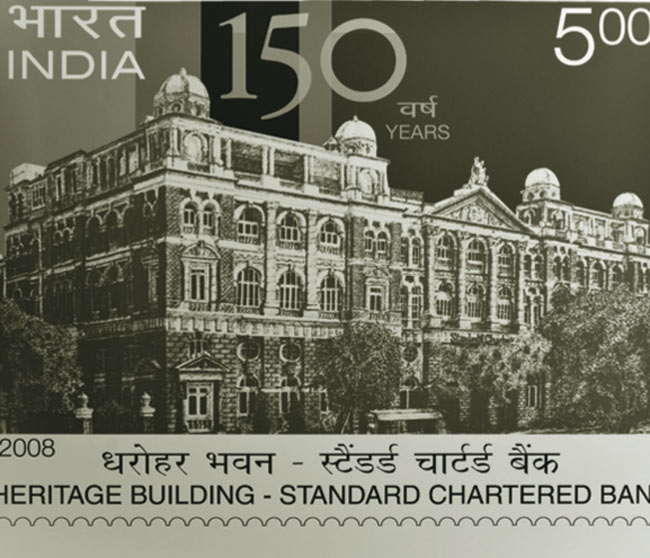 StanChart did a good job of riding the liberalisation wave. The bank started the corporate advisory team in 2003. Notable deals included Tata Steel's $422 million acquisition of Millennium Steel, Max's $1.08 billion buyout of Aircel Ltd and Bharti's $10.7 billion purchase of Zain Africa BV.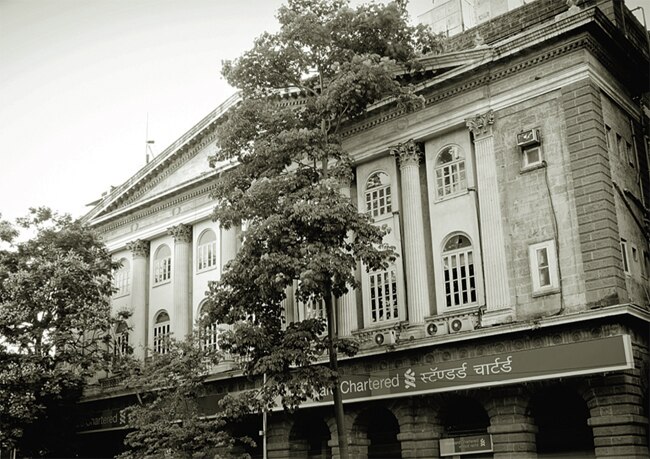 "We were at the top in M&A by 2005," says Ananth Venkat, Managing Director for wholesale banking at StanChart India. Because restrictions on foreign banks put domestic ones at a huge advantage, StanChart was 21st in the country in terms of assets (Rs 1.21 lakh crore) in 2011/12, and tenth in terms of operating profit (Rs 4,500 crore). Rival Citibank had assets of Rs 1.28 lakh crore, and operating profits at 15th position of Rs 3,472 crore in the same year.
Investing in People
But constraints on foreign banks, especially with regard to mergers and acquisitions, have not deterred StanChart from investing in India in terms of people, products, infrastructure and technology. Two Indian professionals - Group Executive Director and CEO for Asia Jaspal Bindra, and V. Shankar, CEO for Europe, the Middle East, Africa and the Americas - sit on the global board.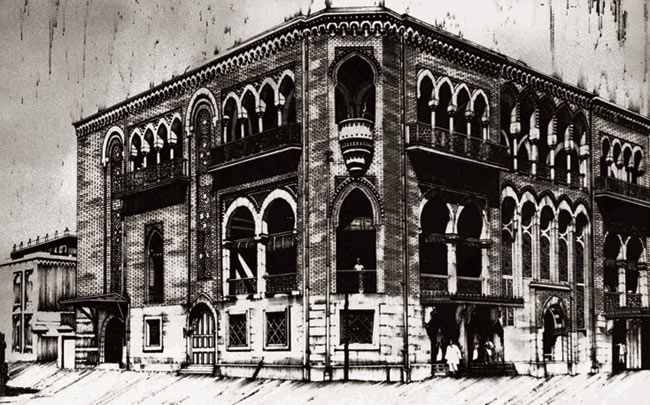 In 2008, the Indian government issued a postal stamp to mark the bank's 150th anniversary. Peter Sand, group CEO and a frequent visitor to the Indian office, said: "Nothing conveys the solidity of our commitment more strongly than our being here for this long." The success of foreign banks such as StanChart has encouraged others, such as First Rand and Credit Suisse, to enter India in the past five years.
In 2010, when the world was in the grip of a slowdown, StanChart became the first foreign company to list in India through the issue of India Depository Receipts. Today, the receipt trades at around Rs 113 a share on the Bombay Stock Exchange.
The bank's long journey has not been free of troubles. In his 1954 book Realms of Silver, author Compton Mackenzie noted that the first world war and a failed monsoon disrupted business. By the time the war ended in 1918, nearly 100 banks had crashed in India. In protests following Mahatma Gandhi's arrest in 1919, StanChart's premises in Amritsar were damaged, and two of its officers narrowly escaped death, according to Mackenzie. The Great Depression brought its own problems to banking worldwide.
In 1992, StanChart's name figured in the stock market scandal in which broker Harshad Mehta misused the banking system to his benefit. "We had our lows, but we learnt and strengthened the bank," says Kaushal. India had no central bank until 1935. The Presidency banks and the Imperial Bank dominated the sector for years. In 1949, StanChart came under the regulation of the Reserve Bank of India.
The bank has weathered the economic slowdown quite comfortably. "We are the only bank that is investing, opening new branches and making acquisitions," says Kaushal. It is the largest issuer of credit cards amongst foreign banks. "We also have a large portfolio of small and medium enterprises," the India CEO adds. He says StanChart's growth formula is to supplement its brick-and-mortar presence with digital access. StanChart is working to boost online and mobile banking, and cards.
"Our strategy is to use the so-called lack of branches to our advantage," says Kaushal. The veteran foreign bank, which sponsors a major annual marathon event, is clearly running for the long haul in India.