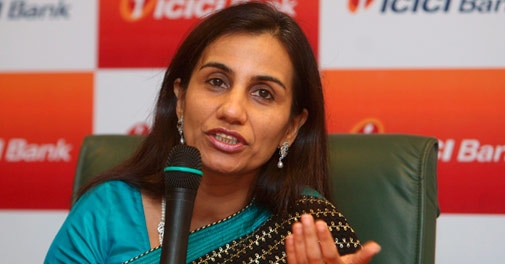 ICICI Bank CEO and Managing Director Chanda Kochhar. PHOTO: Reuters
ICICI Bank CEO and Managing Director Chanda Kochhar blamed fear psychosis for policy paralysis, saying delay in claim settlements of private sector due to indecision is putting strain on liquidity in the system.

"It is not only project under implementation. There are so many claims pending from private sector where money is not released, creating huge liquidity strain in the system," Kochchar said at the India Economic Conclave organised by ETNow.

"I think this whole fear of decision making has set in now. It is in the entire ecosystem. Every decision today is subject to witch-hunting whether it is judiciary or media. I think there are umpteen examples," she added.

Several steps have been taken by government to speed up the process of government clearances for industry, build an environment more conducive to trade and industry and increase investment in the economy.

The Cabinet Committee on Investment (CCI), headed by Prime Minister Manmohan Singh, has so far cleared 209 projects worth over Rs 3.84 lakh crore.

But citing the example of National Highway Authority of India (NHAI), the ICICI Bank chief said claims worth Rs 60,000 crore have not been settled by the agency that builds national highways.

"I do not know whether these claims are real or not because somebody has to take a decision," Kochchar said. "I think we all as a country sit back and say we are creating an ecosystem where we are just making it impossible for anybody to do work," she added.