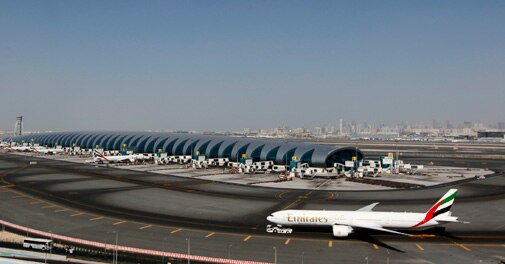 Airbus A380 Photo: Reuters
The government on Monday lifted the ban on gigantic Airbus A380s landing at the country's airports. This will enable carriers such as Singapore Airlines, Emirates and Lufthansa to fly their super- jumbos into the country, but will expose Air India (AI) to a fierce competition at a time when it is struggling to turn around.

A380s will be allowed to land at New Delhi, Mumbai, Bangalore and Hyderabad as these airports are equipped to handle the aircraft.

" The operation of A380s will help airports to generate more revenue, give more comfortable and luxurious travel to passengers, and liberalise the civil aviation milieu in India," the civil aviation ministry said in a statement.

The ban on A380s was imposed due to concerns that foreign airlines could erode AI's market share.

In fact, the state carrier had strongly objected to allowing these planes to come into the country because of their huge capacity, which would wean away traffic.

However, civil aviation minister Ajit Singh had been keen to push through the decision.

The A380 can carry more than 800 passengers in a single-class configuration and more than 500 passengers in a three- class set-up.

The aviation ministry said that Singapore Airlines, Emirates and Lufthansa had all expressed an interest in operating A380s in India on various international routes.

" We will be reviewing our existing operations, and look forward to serving Indian travellers with our flagship aircraft in the near future," an Emirates spokesman said adding a decision would depend on passenger demand.

A Lufthansa spokesman said that the carrier would look at the possibility of using A380s on flights to India, but had no plan at the moment. Germany's largest airline has 10 A380s.

Singapore Airlines, which is setting up a full- service carrier in India in a joint venture with the Tata Group, said that it would consider flying A380s into India.

The rule change will also benefit British Airways, which operates the super-jumbo and flies to India.

Courtesy: Mail Today